Opinion
Defending the right to strike against an arrogant Tory Government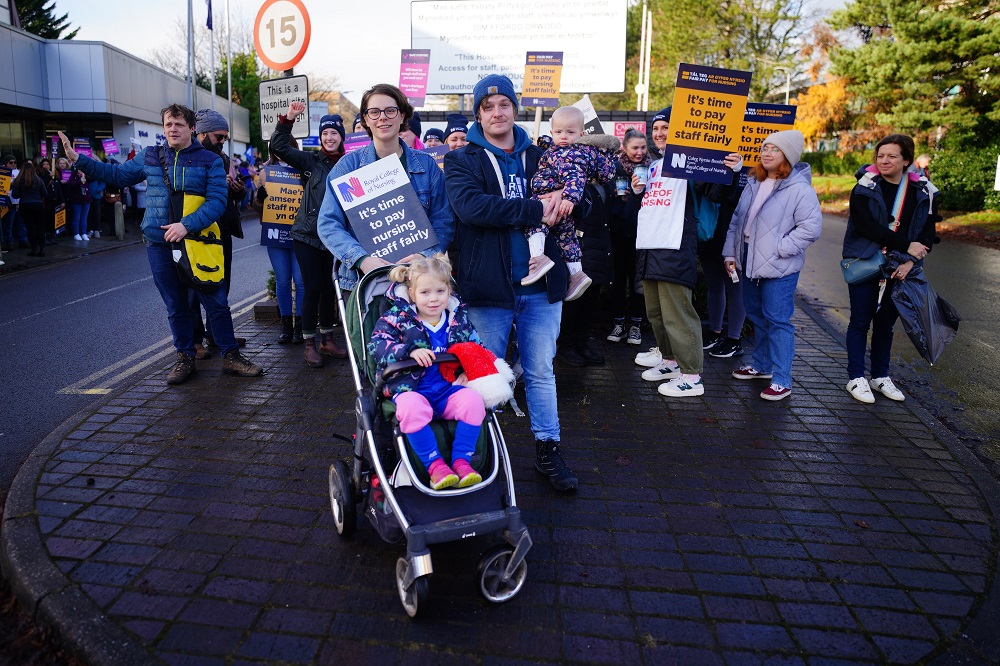 Huw Irranca-Davies, MS
We have lived through 13 years of Tory misrule in the UK, characterised by austerity and attacks on the public services we rely upon, the steady erosion of hard-won workplace rights, an insidious drift to a gig-economy with insecure and low-paid jobs, a growing gap between the super-wealthy – including those running the country like the Prime Minister – and ordinary families and workers, and a cost-of-living crisis which cannot be solely laid at the door of the Putin's vicious assault on Ukraine.
This is a crisis made by the Conservatives over many years. The blame lies squarely at the door of No 10, and the chaotic mismanagement since 2010 of Cameron, May, Johnson, Truss, and now Sunak. Every one of them has played their part in making working people poorer and weekly bills harder to pay.
So when workers finally say "we've had enough" and take strike action, this is the final desperate option they can take to demand they are listened to. Losing pay while striking is not an easy decision, and neither is knowing the impact this may have on the people you serve, whether they are householders waiting for parcels to be delivered or patients waiting for treatment.

Last resort
But the withdrawal of Labour – strike action – is the ultimate last resort of a worker. All you can do as a worker when everything else has failed is to withdraw from the workplace. It should never be the easy or early option. Negotiation is always – always – the best way forward. Painstaking jaw-jaw is always better than workplace war-war. But ultimately the right to strike is sacrosanct. When all else fails it is the ultimate wake-up call to get back around the table.
From solicitors to nurses, university lecturers to teachers, postal workers to midwives to court staff to midwives to rail workers – something is going badly wrong at a UK level when so many workers in so many sectors are out on strike. The UK government need to listen. They need to show leadership and get round the table, along with employers.
Yet the reaction of the Conservative Party is not to negotiate, but to aggressively legislate: to make strikes more difficult and constrain the right to withdraw your Labour. This is despite the UK already having some of the most restrictive union and strike legislation amongst developed nations.
Outright attack
The Conservative Party and UK government can dress this up any way they want but the reality is that it is an outright attack on workers and workers' rights. It is unnecessary and heavy-handed.
It hands more power to the already powerful, more opportunity for exploitation and a race to the bottom in wages and workplace protections, and bad bosses – yes there are some out there – will see this as an excuse to squeeze harder on their workforce including on some of the lowest paid.
Many respected human rights and workers' rights lawyers agree with the TUC that these new anti-strike plans are unworkable and almost certainly in breach of international law.
The TUC is right to call a National Protect the Right to Strike Day on February 1st. I will be there in Cardiff supporting this call to defy this arrogant UK Conservative government. The right to strike is an essential right and is the final tool available when faced with an intransigent employer or an unreasonable government or both.
Strike action should never be used lightly. It should always be the last resort. But we should vigorously and proudly defend the right to strike. It is part of our democratic freedoms, and a measure of our civilisation. Those in power who seek to take it away are tyrants, and we must call them out.
---
Support our Nation today
For the price of a cup of coffee a month you can help us create an independent, not-for-profit, national news service for the people of Wales, by the people of Wales.