Opinion
Disinformation is being used to try and derail plans to clamp down on second homes in Gwynedd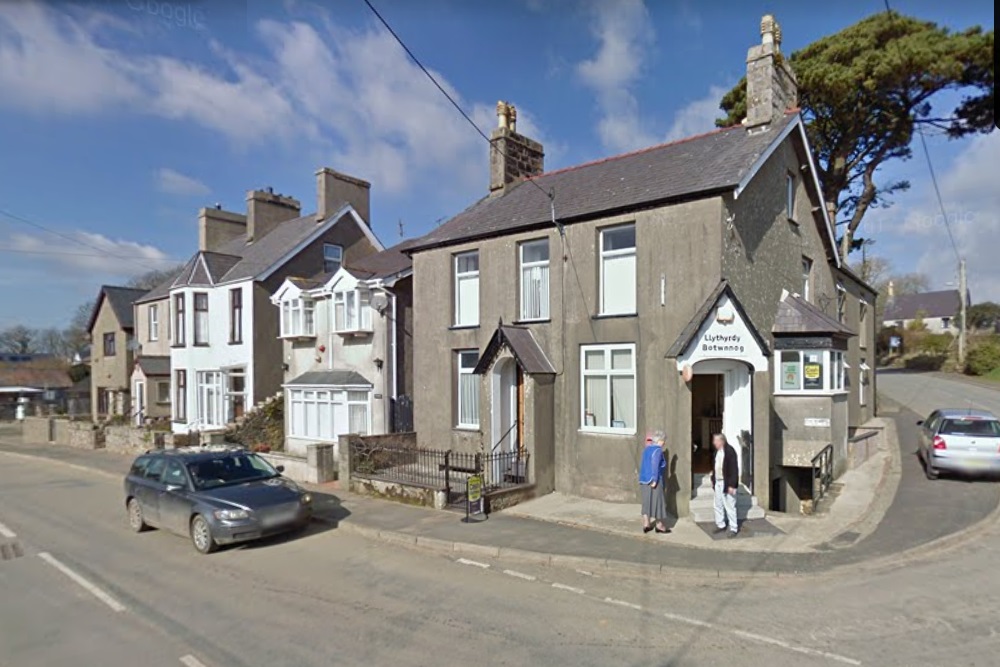 Dyfrig Jones
When we hear the term political disinformation, we might be tempted to think of large global events; Russian interference in the 2016 US Presidential election, or the spread of Covid-19 conspiracy theories.
But disinformation – false information spread with intent to deceive – is an increasing cause for concern in local politics, both here in Wales as well as further afield.
In Gwynedd, the latest battleground on which disinformation is being used as a weapon is the debate around reforming the planning system to tackle the second homes crisis. Here, campaigners against the proposed reforms are using disinformation to support their arguments – falsely claiming that major mortgage lenders are opposed to the local authority's plans.
Cyngor Gwynedd are currently consulting residents on proposals to introduce an Article 4 Directive amending planning policy. Under the current system, people in Gwynedd can unilaterally decide to convert their home into a holiday let, or use it as a second home.
Under the proposed new system, homeowners would be required to seek planning permission before making this change. The council has already indicated that it would be unlikely to grant permission in areas where there is an excess of existing holiday lets or second homes.
There will, of course, be differences of opinion about such a change. By the council's own admission, one of the aims of this proposed policy is to help control property values. There is an affordability crisis across the whole of Gwynedd, but it is particularly pronounced in areas where there is a high concentration of holiday lets and second homes.

Priced out
In Botwnnog, Llanengan and Tudweiliog, over 90% of local residents are priced out of the housing market – while in Abersoch and Aberdaron, this figure climbs to over 96%. Those currently priced out of the market should welcome the change, while those who have benefitted from increased property values may balk at the potential loss of equity.
Yet the debate around the Article 4 Directive has not revolved around this issue of balancing individual wealth against social need. Instead, the group campaigning against the proposed change has argued that passing the Article 4 Directive will make it more difficult for homeowners to secure a mortgage.
On the 6th of September, a full-page advert was published in the Cambrian News, encouraging people to contact Cyngor Gwynedd to object to the proposals.
While the advert contained some honestly-held views, it also asserted that a number of major mortgage lenders "have already confirmed they have issues with Article 4". The advert goes on to claim that these named lenders – "HSBC, Santander, Barclays, Virgin, Principality, Clydesdale to name a few" – have said that they will "refuse mortgages" should the Article 4 Directive be adopted, because they would no longer consider properties in Gwynedd to be open market properties.
Incendiary
This is an incendiary claim, and one that would have far-reaching implications for householders in Gwynedd. It is also a highly doubtful claim, with no evidence presented to support it. So, in preparing this piece, I contacted all of the lenders named in the advert, to ask them to clarify whether they held the views attributed to them in the Cambrian News advert.
Virgin (which also owns Clydesdale Bank) told me that the claims in the advert are "incorrect", while Santander responded to say that they did not wish to comment on the matter. Barclays simply asked customers to consult their published guidance on buy-to-let and holiday lets, which makes no reference to the issue of Article 4.
Principality stated their commitment to supporting affordable housing in Wales, and declined to affirm the views attributed to them in the advert. HSBC did not respond to the request for comment.
Whether you agree with the Article 4 Directive or not, the nature of the campaign against it should be a cause for concern. In a democracy, there will be different views expressed about all kinds of issues, but for a democracy to properly function, citizens need to be well informed.
This means being able to trust that the information being presented to us is factually accurate, particularly in trusted sources, such as newspapers. We are all capable of making mistakes, or of letting our biases skew the way that we present information. But when we make false claims in order to whip up support for a cause, we poison the well of public discourse.
Dyfrig Jones is a former member of the Gwynedd planning committee
---
Support our Nation today
For the price of a cup of coffee a month you can help us create an independent, not-for-profit, national news service for the people of Wales, by the people of Wales.