Opinion
Does the Senedd really need 36 more politicians?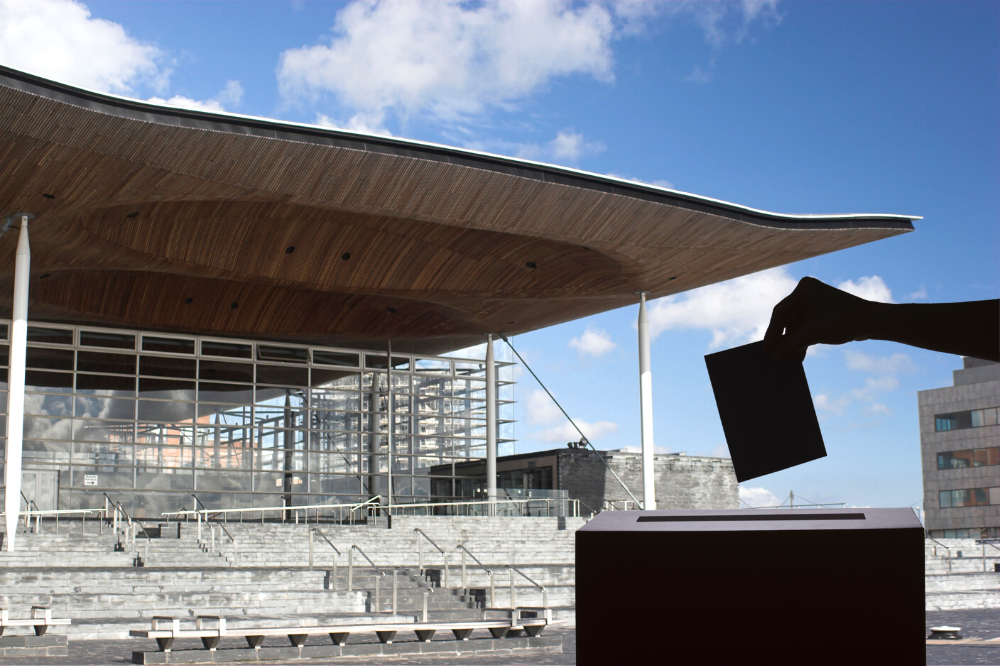 Emily Price
The Welsh Government has announced plans for a major overhaul of the Senedd, how it makes laws, how it's scrutinised and how it represents the people of Wales.
The new reform package will expand the the number of politicians in the Senedd by a third with 96 members elected using closed proportional lists with seats allocated to parties using the D'Hondt formula.
But does the Senedd really need more politicians? To answer this, let's take a look at what Wales' parliament actually does.
As with most parliaments, there are two core functions of the Senedd – it scrutinises government and it legislates.
In order for these functions to be carried out effectively, there needs to be an appropriate number of politicians.
In the Welsh parliament, the politicians are know as Members of the Senedd and there are currently 60 of them.
MSs have a number of responsibilities. They participate in debates, examine proposed laws and take part in committees that focus on areas such as health or education.

Compromise
But with all the cabinet and official appointments, the Senedd only has around 42 backbenchers available to both scrutinise the government and legislate.
On top of that, most Members also have a local office in their constituency or region, and employ staff to help them with enquiries from their constituents
This number of MSs cannot fill all the committee seats and develop the specialist knowledge they need to deliver a properly functioning parliament in Wales.
A good example of this is the controversial 20mph default speed limit which never actually went to a committee because there wasn't sufficient space and time for it to be properly scrutinised.
If an MS is on a committee that deals with a lot of legislation then they have less time to scrutinise government.
In short, there's too few people, spread far too thinly to be able to do the intricate job of running a country.
The result is that committees in the Senedd end up being faced with a choice – either legislating or scrutinising – whereas in Westminster and Scotland, they can do both.
The Welsh Conservatives have voiced strong opposition to the prospect of 36 more politicians in Cardiff Bay. In fact some have even started recording how much time is spent in the chamber every week as if it proves more bums on seats isn't necessary.
But it's pretty ridiculous to suggest that the working day of an MS begins and ends on the floor of the Senedd chamber.
It can be fairly argued that the Labour Party in the Senedd is under more political pressure and as the party in government they naturally have a larger number of constituents to serve.
As the opposition in Wales, the Welsh Conservatives do not have any of the responsibilities of government and in many ways they have the luxury of making big speeches without being culpable for anything.
One of the reasons the Welsh Tories are so vehemently opposed to an extra 36 politicians in Cardiff Bay is the cost.
The Welsh Government has said increasing the number of MSs from 60 to 96 will cost around £14.5m to £17.5m in a typical year with a set up cost of around £8m.
This figure includes MSs, Ministers, staff and other associated costs for the Senedd Commission, Welsh Government, and Local Democracy and Boundary Commission for Wales.
Budget
So is there any justification for this amount of money being spent on Senedd reform?
If you look at the number as a percentage, it's only around 0.07% of the £24bn total annual Welsh budget.
Less than 1% – for all that extra time and work being ploughed into scrutiny and legislating.
Wales deserves a proper parliamentary democracy with the right number of politicians in the Senedd carrying out their roles fully and without compromise.
At present only the bare minimum can be carried out due to a lack of coherence in the Senedd's framework.
The reality is, a fully functioning parliament should have been established back when the Senedd began 25 years ago when the UK Government first established the Welsh Assembly and set up all the structures in advance.
The new Senedd reforms and extra politicians will hopefully rectify the previous mistakes made by Westminster enabling Wales to have a stronger and fairer democracy.
When I began my research for this column, I reached out to MSs to ask them about their working day.
Opposed
One MS told me they feel stretched too thinly as they race from committees to their constituency and then back to the chamber to vote.
They said by the time they get home, they're back on their laptop replying to constituents or attending events as part of their role. They said that sometimes they don't finish work until around midnight.
I also reached out to a Welsh Conservative MS who has heavily opposed the plans for extra politicians.
I asked them for a chat about what exactly MSs do in the Senedd and how long they take doing it so I could layout whether there's justification for more politicians.
The Tory MS did not reply. Were they too busy to fit me in because they were overloaded with work? Or were they just afraid of scrutiny?
On Monday, I received an email from another Tory MS apologising for not sending me an appropriate statement for a story I had been covering – they were clearly snowed under with work.
Also this week, another Tory MS called me sounding out of breath having rushed back to their office from a visit to update me on a story. They apologised for the wait and explained how much work they had on.
Although the Tories disagree with plans for more politicians in the Senedd, they are clearly working to capacity for a parliament stretched beyond its limits in a country that truly deserves more.
---
Support our Nation today
For the price of a cup of coffee a month you can help us create an independent, not-for-profit, national news service for the people of Wales, by the people of Wales.