Opinion
Electing Vaughan Gething as Welsh Labour leader and First Minister could prove disastrous for devolution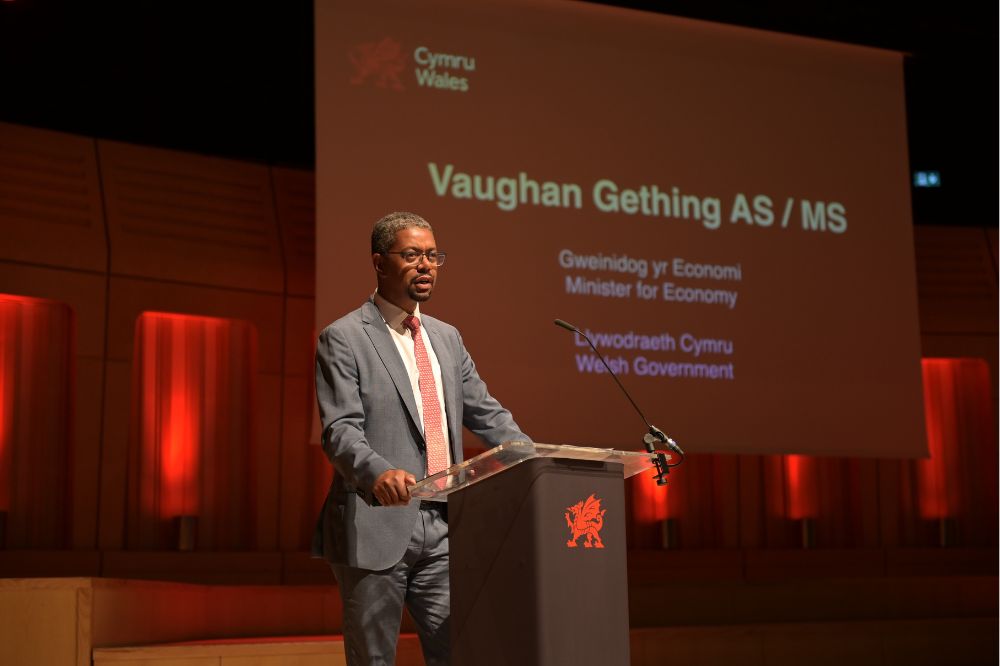 Martin Shipton
Within the next two years, Welsh Labour will have a new leader and Wales a new First Minister.
Following Vaughan Gething's woeful appearance at the UK's Covid-19 inquiry, where he was ruthlessly held to account for his role as Health Minister during the pandemic, is it really sustainable that he could be in line for such roles?
It's a big question for Wales, but especially for members of Welsh Labour and its largely union affiliates, who will decide whether to give him such responsibility.
Mr Gething is currently seen as the front runner in the yet-to-be-called party leadership election to find a successor to Mark Drakeford. Does Welsh Labour really want to reward someone who admitted at the inquiry that, as Health Minister, he hadn't read crucial reports about how to prepare for a pandemic?
If political accountability means anything, it surely can't result in reward for failure. Yet there are signs that despite his embarrassing performance at the inquiry, senior figures within Welsh Labour are rallying behind him.
Jo Stevens, the Shadow Welsh Secretary – and incidentally a former colleague of Mr Gething's at Thompsons Solicitors – randomly mentioned at Welsh Questions some positive news about the creation of 3,000 jobs in Wales through foreign direct investment.
The clear implication was that the jobs could be attributed to Mr Gething's sterling performance as Economy Minister. Yet the statistics had been disclosed just over a week before in a UK-wide release which also revealed that 7,000 such jobs had been created in Yorkshire and Humberside.
There's no doubt in my mind that Ms Stevens' question was designed to create the impression that, contrary to the impression he gave at the Covid inquiry the day before, Mr Gething is a competent Minister who would be a worthy occupant of the First Minister's office.

Political accountability
An improvement in political accountability is the justification put forward for the increase in the number of Senedd Members from 60 to 96. But if political accountability means anything, it should surely have negative consequences for Ministers who mess up.
So far, the Covid inquiry has only been looking at how governments in the UK prepared for the possibility of a pandemic. Future hearings will focus on government decisions taken at the height of the pandemic.
It's difficult to imagine Mr Gething emerging from such scrutiny positively. It seems, however, that we shall have to wait until next February to watch it happen.
Such scrutiny is, of course, taking place at a public inquiry rather than at the Senedd, and by barristers he has no connection with rather than colleagues he has built up relationships with over years.
Personal considerations aside, it's fair to say there have been problems with accountability at Cardiff Bay since the dawn of democratic devolution, not least in relation to the NHS.
Although the NHS is a state institution subject to political control, an elaborate infrastructure of units has been established that enables Ministers to distance themselves from decisions that may be unpalatable.
Over the years, there have been proposals to downgrade hospitals in various parts of Wales that have provoked significant opposition from local communities. While the proposals stem directly from policy decisions made by the Welsh Government, they are put forward by the local health board, run by professional administrators and overseen by supposedly independent appointees.
Bad decisions and evidence of incompetence are blamed on the health board, with politicians absolved from responsibility. Unlike US President Harry Truman, who had a notice on his desk reading "The buck stops here", the Welsh Health Minister could have one stating: "The buck stops over there".
Human consequences
I became aware of the human consequences of such evasion in the first term of the then National Assembly. Former Welsh Secretary Ron Davies took up the case of one of his Caerphilly constituents who had a rare medical condition that caused him severe pain.
Every six months he had an injection at an NHS pain clinic that provided him with lasting pain relief.
An apparently arbitrary decision was then taken to reduce the frequency of his injections from six months to a year, causing him additional stress at the prospect of more pain. Ron Davies wrote a letter to the then Health Minister, while I put in a query to the Welsh Government's press office.
We both received a response with identical wording – a brush-off in Civil Service language saying that operational decisions were not taken by the Minister, who couldn't intervene.
I thought at the time, and think now, that such sophistry made a nonsense of political accountability.
Will things change for the better when the Senedd gets its 36 extra Members in 2026? It would be good if it happened, but so far I have seen no appetite for the kind of structural rethink that would be necessary.
Anna-Louise Marsh-Rees is the lead spokesperson for the group Covid-19 Bereaved Families for Justice Cymru, which has core participant status for part of the public inquiry. She was present to observe Vaughan Gething live at the inquiry on Tuesday.
Horrified
She is horrified by the idea that he remains the front-runner to become Welsh Labour leader and First Minister after Mark Drakeford stands down. "I was shocked by his performance at the inquiry," she said.
"He came across as indifferent about the Welsh Government's failure to prepare properly for a pandemic. He appeared cold and lacking in emotion. He didn't seem to think it shameful that he hadn't read the documents he should have done. He came across as an arrogant fool.
"We've had our differences and criticisms of Mark Drakeford, but he is always very polished and able to respond impressively when questioned.
"We try to keep out of politics, but the Covid inquiry is very political in the sense that it is looking at how politicians behaved and whether they did what they should have done during the pandemic.
"I have no doubt that if he becomes First Minister, Vaughan Gething would be a disaster for Wales, for Welsh Labour and for devolution."
The leadership election that will be held when Mark Drakeford steps down will indeed pose a daunting challenge to Welsh Labour, even if some of those on the inside are reluctant to acknowledge that.
Vaughan Gething has plenty of supporters in the party hierarchy and the wider labour movement.
He is known as a networker and recently has been paying visits to constituency Labour parties (CLPs) to charm the activists in advance of his next bid for the leadership.
Even so, one member of his own Cardiff South and Penarth CLP told me: "Most people have little time for Vaughan, except for those who think they can get something out of him."
He's also deeply unpopular with home owning victims of the cladding scandal who claim he has done nothing of consequence to help them, despite many living in his constituency in Cardiff Bay flats.
Welsh Labour needs to think carefully before electing as its leader someone like Mr Gething, who may have cultivated a following among sections of the party but who is not popular with many sections of the electorate and capable of jaw-dropping errors.
He once stormed out of an interview with ITV Wales because he didn't like being asked a question.
The camera recorded him leaning forward aggressively towards the reporter and then followed him as he walked away.
None of the successive First Ministers we've had in Wales so far behaved in such a manner. Neither did they leave their Senedd microphone on for it to record an expletive-ridden remark about a fellow Labour MS.
Maybe there are those within Welsh Labour who think so many people in Wales are already alienated from devolved politics that it doesn't matter who they choose as their next leader.
They should be careful what they wish for.
We live in turbulent times. If and when Labour wins the next general election, disillusionment is likely to set in quickly because Keir Starmer is not prepared to make the radical changes that are necessary to make the economy work better for most of us (rejoining the European single market, for example).
It's easy to envisage a situation where an unpopular leader in Wales kindles the flame for those who would like to kill off devolution. Is that what they want?
---
Support our Nation today
For the price of a cup of coffee a month you can help us create an independent, not-for-profit, national news service for the people of Wales, by the people of Wales.