Opinion
Entrepreneurship and innovation are the key to economic success in Wales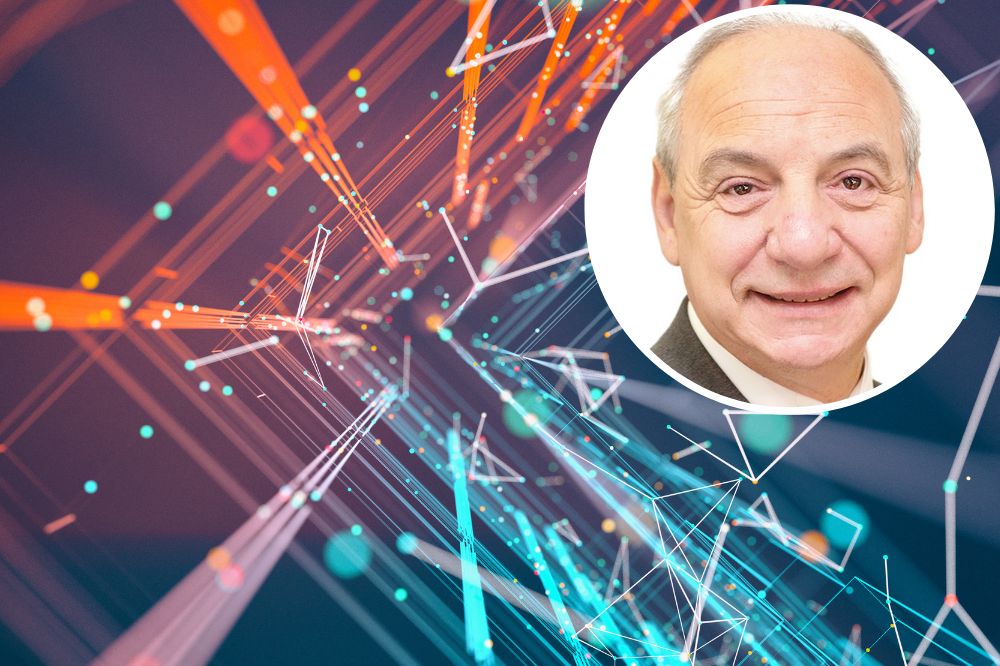 Mike Hedges, MS Swansea East
The Welsh Government sees inward investment as important for supporting economic growth and generating investment to support its priorities, which include transitioning to a low-carbon economy, reducing regional inequalities and becoming a science and technology superpower through innovation.
I see the use of the university sector and innovation in Wales via entrepreneurship and science parks as the route to economic success. If you have to bribe a company to bring a factory to Wales, then they do not want to come, and they are only coming because of the financial incentive.
The Welsh broadcaster Vincent Kane used to give a speech outlining all the inward investment that had come to Wales and how many had never provided the jobs expected such as LG or those that had come and gone like Bosch, after substantial financial support.
One of the most recent inward investment projects was Aston Martin, at St Athan in 2019 – two years later in 2021, 200 people were made redundant. This is not just Wales, Delorean in Northern Ireland and Siemens in the north of England are other examples of failed inward investment projects.
We need more successful start up companies like Admiral Insurance that has grown successfully in Wales. In 1999, Henry Engelhardt led a management buy-out of Admiral insurance.
In September 2004, Admiral floated on the London Stock Exchange and is now a FTSE 100 company and employs over 11,000 people.
We need in each region a Centre for Entrepreneurship and Innovation, which we know works in other countries, to provide a founder and incubator platform for students, young entrepreneurs, and investors.
We know that the Welsh economy is underperforming compared to the UK average and especially under performing in key sectors such as ICT, professional services, and life sciences the latter despite substantial Welsh Government support.

Science parks
One of the reasons I believe the Welsh economy is underperforming is the lack of science parks.
Throughout Europe and North America science parks have developed since the 1950s with the USA having over 160.
The first designated Science Park in Wales did not open until 2018 at Menai on the isle of Anglesey, with Menai Science Park (M-SParc), a subsidiary of Bangor University.
Quoting from University World News from May 2011: "Clusters of innovative firms are an old phenomenon. In the UK during the first Industrial Revolution, the cotton industry was heavily concentrated in Lancashire within the Oldham-Bolton-Manchester triangle.
"In more recent times, clusters of high-tech firms, most famously Silicon Valley in California, have gained fame and are routinely referred to as role models for promoting innovation, successful commercialisation of research and economic growth.
"What is it that makes clusters so attractive? There is extensive empirical evidence for thinking that clusters generate some tangible benefits, such as knowledge spill overs, the sharing of inputs and forward and backward linkages to research innovation, which make firms within the cluster more productive and innovative. Some firms might even never have been founded outside of such clusters."
There are those that believe that the same success can be achieved with clusters without having a formal science park. We know that science parks have created jobs, often in large numbers across the UK and Western Europe.
The success depends upon having a close relationship with, or better being led by, the local university in areas that the university specialises in.
I believe that whilst science parks will not solve the problem of the Welsh economy underperforming compared to the UK economy, they will take us several steps in the right direction especially if they are located by and run in conjunction with the universities.
Urban areas
We need to acknowledge the importance of Wales' urban areas as engines of economic growth, learning and creativity. Successful towns and cities have always been at the heart of economic development and the creation of prosperity. Initially as marketplaces for the exchange of goods, then as business centres, and more recently as centres of enterprise, knowledge, culture, learning and innovation.
More specifically, it is the larger cities and urban areas that generate large scale employment and wealth. In Britain we only need to look at London, or on a world scale New York and Tokyo, to see that is true.
Then there are the less well known cities across Europe, such as Mannheim and Aarhus that generate employment and wealth for the cities and surrounding areas. However, a fairer sharing of prosperity is essential, wealth and opportunity often exist side by side with poverty and isolation.
Sometimes only a few streets away from wealthy neighbourhoods are the left behind. Successful places need to be able to attract, then retain, businesses and this must be based on understanding their requirements. An analysis of successful and less successful places suggests the following four factors are key to economic success:
A culture of enterprise and innovation, where places adapt quickly to new opportunities, and everyone can share in the possibilities and rewards of business success. This includes embracing the opportunities presented by the revolution in life science, information and communications technology, and artificial intelligence.
Access to investment, including venture capital, which is essential for businesses to start up, grow, and to deliver jobs and opportunity for all.
People equipped with the skills employers need, as well as with motivation and opportunity to work including a culture of lifelong learning enabling people to fulfil their potential and maximising employment opportunities; enabling a flexible response to changing opportunities; and encouraging companies to come to and remain in towns and cities.
An efficient and reliable transport system, including Broadband enabling efficient delivery of raw materials to industry and of goods to market; providing access to jobs; making towns and cities better places to live in; and helping tackle social exclusion.
---
Support our Nation today
For the price of a cup of coffee a month you can help us create an independent, not-for-profit, national news service for the people of Wales, by the people of Wales.