Opinion
Escaping the rat race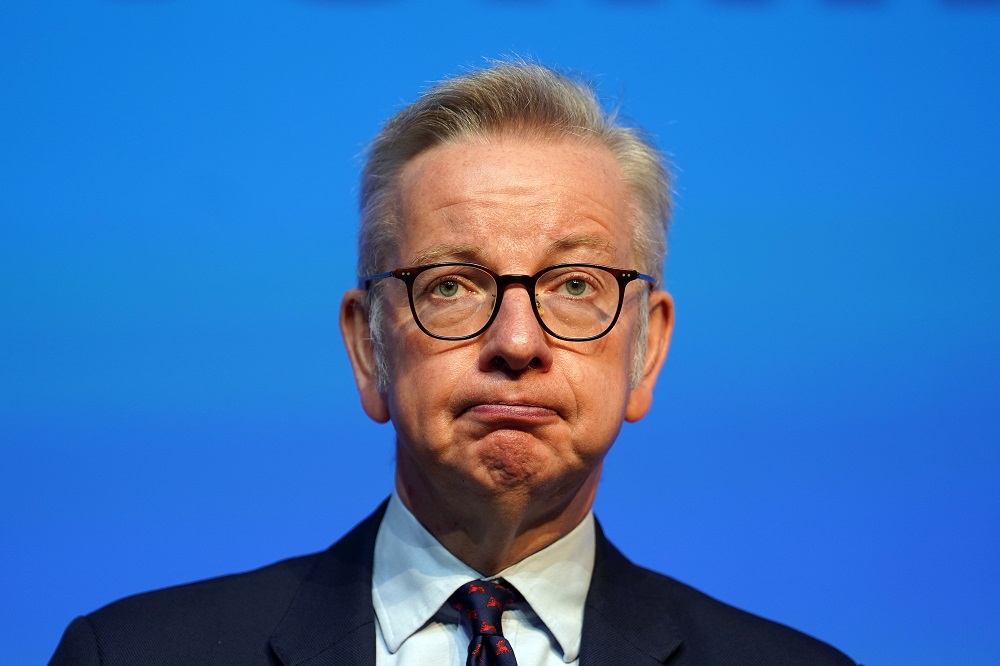 Ben Wildsmith
Every day's a school day and, this week, I learned that Manx shearwaters no longer nest on the Isle of Man.
The favoured theory as to why these birds should have abandoned their ancestral home, which until the 1990s practiced punitive birching and criminalised homosexuality, is the Crown Dependency's intolerable population of predatory rats.
300 000 of them have undertaken the perilous journey to Skomer island, off Pembrokeshire, which, famously, has no recent tradition of corporal punishment and operates a laissez-faire policy as regards avian refugees.
It's chastening to realise that only eight months have passed since the conclusion of Priti Patel's tenure as Home Secretary.
Those warm, fuzzy days, when governance was guided by a benign belief in the goodness of humanity, seem to belong to a jumpers-for-goalposts, bicycling-spinsters nostalgic idyll when viewed from our current spot on the Tory expressway to dystopia.
When hurtling along a trajectory, it's useful to orientate yourself to a fixed point. Terrifyingly, the only stable element I can find in the UK Government is Michael Gove.
In the days before Brexit kaleidoscoped politics, Mr Gove was considered to be a radical figure in David Cameron's administration.
Back then, I promise younger readers I am not making this up, figures like Ken Clarke and Dominic Grieve were powerful, mainstream voices in a party whose primary appeal to voters was as a sensible, cautious vehicle for the mores of the Establishment.
Their purging by Boris Johnson, who demanded Brexit-loyalty pledges from every 2019 candidate, created an entirely different Conservative Party, in which Johnson himself could be considered a leftist.

Pernicious
Of all the lies that propelled Vote Leave to victory, the most pernicious was that Brexit was ideologically neutral.
The argument ran that 'freedom' from the EU was desirable to those of all political persuasions as it would allow the UK to determine its own political course, whatever that might be.
A minority on the left, such as the RMT's Mick Lynch, bought into the idea that industries would be able to argue for government subsidies that are restricted by the EU and perhaps push on to renationalisation.
The overwhelming source for Vote Leave proponents, however, came from the Powellite right of the Conservative Party and beyond into the Badlands of UKIP and self-declared far-right entities like the English Defence League.
For these people, immigration is a stand-alone issue, divorced from economics, let alone morality, so anti-immigration sentiments came baked into Brexit, along with the economic libertarianism of its financial backers.
In 2019, when 'getting Brexit done' was the key to a Conservative victory, Johnson, who is as ambivalent about immigration as he was about the EU before it became expedient to oppose it, looked genuinely committed to his programme of 'levelling-up'.
Tolling bell
In his mind, and that of current Levelling Up Secretary Gove, it would lead to a political realignment that would solve the Tories' dependence on elderly voters and unlock economic potential across the UK.
But it hasn't. Not here, not in the north of England, not anywhere. Yoked to a voting base that perpetually has 'legitimate concerns about immigration', the Conservatives no longer have the luxury of forward planning for the nation.
All that is left for them is screeching to drown out the tolling bell of Brexit-failure. So, Braverman out-Patels Patel to convince supporters that things would be fine if only her predecessor hadn't been so soft. Gove is the last remnant of a party that believed in anything at all. Imagine that.
Parched from a never-ending economic hangover, the electorate is offered whisky to quench its thirst. Millions of jobs lie unfilled, and we are told that immigration is the worst of all ills and that the sick and disabled should instantly be retrained.
Sir Keir Starmer adds a spot of water to the hooch but agrees we should 'get the numbers down'.
It occurs to me that the true danger of reinstating freedom of movement is not immigration, but emigration. The projected economic health of the UK is dire, and its persistent inequality renders swathes of it extremely hard to inhabit.
Reason for leaving? Rats.
You can find more of The Shrewd View and the rest of Ben's writing on Nation.Cymru by following his links on this map
---
Support our Nation today
For the price of a cup of coffee a month you can help us create an independent, not-for-profit, national news service for the people of Wales, by the people of Wales.