Opinion
Has the government really rolled out a 'blanket' 20mph speed limit in Wales?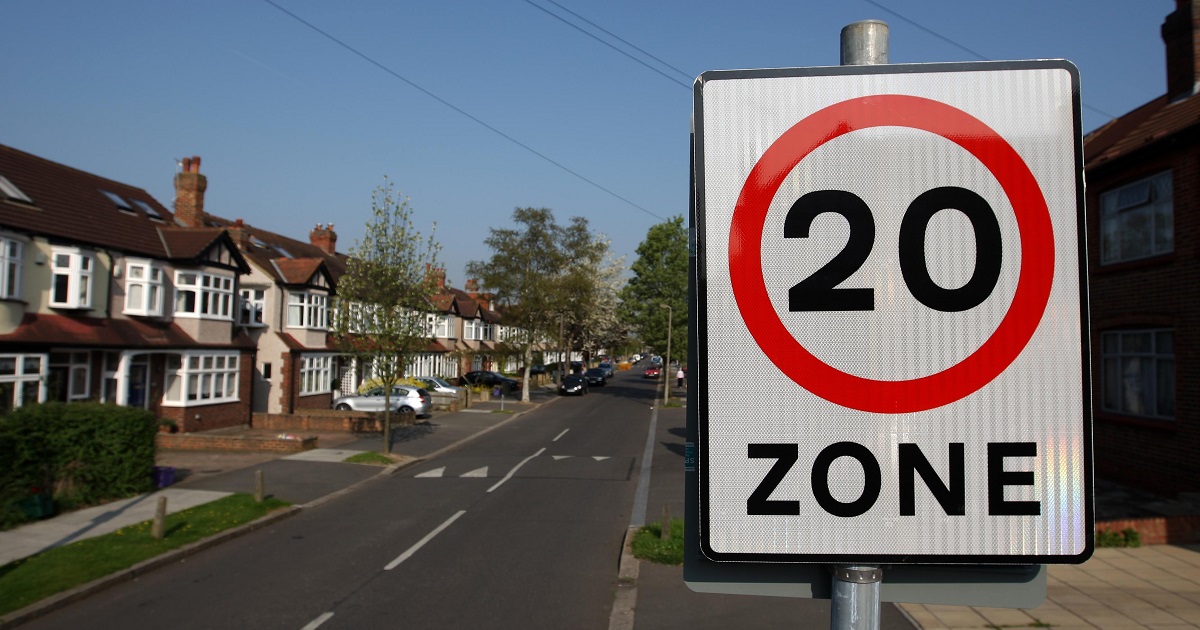 Emily Price
In the run up to the 20mph default speed limit coming into force in Wales, the Welsh Conservatives have been relentless in their claims that the new road regulation is a 'blanket' limit.
Given the record breaking support of an anti-20mph Senedd petition which has now sky rocketed to over 420,000 signatures, it's clear that opposing the policy could be a vote winner for the Tories.
When referring to the new default speed limit, Welsh Conservative Leader, Andrew RT Davies always characterises it as "blanket 20mph" and even uses the hashtag "blanket" in social media posts.
Just like Labour's 20mph speed limits! #blanket pic.twitter.com/qPn8lZVeDX

— Andrew RT Davies (@AndrewRTDavies) September 22, 2023
Messaging
But is the Tory messaging surrounding the new default speed limit accurate and is the term 'blanket' appropriate? – The short answer is no.
It can be fairly argued that when the Welsh Government trialled a 20mph default speed limit in Buckley between 2021 and 2022, it was most definitely a "blanket" approach.
But during the pilot, the Welsh Government found that changing all 30mph roads to 20mph frankly wouldn't work.
As a result, guidance was strengthened by the Welsh Government when it came to allowing local authorities the flexibility to keep some roads at 30mph where appropriate.
But how do local authorities do this? The key thing to point out here is that legally, local highway authorities are responsible for local roads – the Welsh Government is not.
The Welsh Government can however, change the guidance and this is how the 30mph default speed limit was shifted to 20mph in Wales.
In theory, if a local council wanted to revert every 20mph road back to 30mph, they could and there would be nothing to stop them from doing that in law.
In the past, if a local authority wanted to reduce a speed limit on a road from 30mph to 20mph, they would have to pass a Traffic Regulation Order (TRO) which would cost around £15,000 – £20,000 a pop.

Costly
But changing multiple roads to 20mph by passing lots of separate TRO's would be a really costly and inefficient way to approach road safety.
As a result, the recommendation by the taskforce behind the new default was that this way of doing things needed to be turned on its head whilst allowing councils to effectively "opt out" roads where a 20mph just doesn't make sense.
The issue that local highway authorities have faced during the roll out of the new limit is that some simply haven't consulted properly due to department resources being overstretched.
But there's no time limit in place as to when local authorities can change certain 20mph roads back to 30mph.
There does seem to be different risk appetites for each separate local authority when it comes to deciding which roads should remain at 30mph.
Some councils have chosen to rigidly stick to the exact wording of the Welsh Government guidance – even though there is wiggle room to exempt roads from the default.
A fear has emerged among some councils that if a road were to be changed back to 30mph and there is a death on that road – a council could be legally liable.
However, if there is genuinely a risk of someone being killed on a road – then the speed limit probably shouldn't be 30mph.
Some councils have been fairly bullish with their approach to road exceptions and have chosen to keep all main roads at 30mph.
With the new road regulation still brand new, 20mph guidance is in the early days of being tested by local authorities and changes to 20mph roads will continue for some time during the settling in period.
The Welsh Government has said that in a year, the guidance for local authorities will be reviewed to decide whether the current flexibility is enough for councils.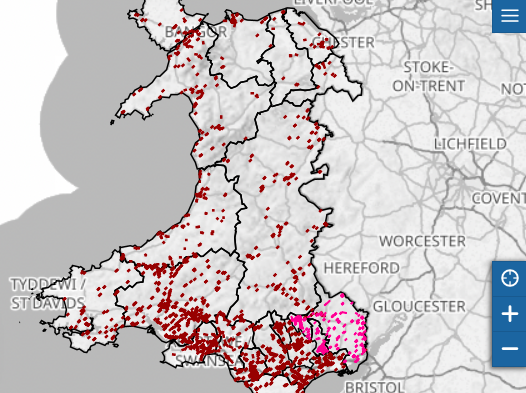 Road map
There is already a handy colour coded data map available for the public to check which roads have remained at 30mph.
The map is being constantly updated and also offers information on what stage any given TRO is at.
Stage one of a TRO involves a highway authority preparing draft regulation orders. Stage two is when the length of the proposed speed limit has been finalised and the highway authority has advertised the draft. The public can review these proposals and even leave a comment.
It's worth remembering though that if a local authority decides to revert a 20mph road back to 30mph, this can also be objected to by the public and a council must then decide which speed limit is appropriate.
Stage three of implementing an exception road is when a road consultation has closed and any relevant procedures to deal with objections and sealing the TRO are being undertaken.
The data map shows that so far there are already hundreds of roads in Wales which have remained at 30mph – blowing the Tory argument that the all 30mph roads became 20mph out of the water.
So how is it decided which roads would suit remaining at 30mph?
Exception roads are decided based on how likely it is that pedestrians would cross that road.
This is decided based on the following questions:
Is the road within 100 metres of a school or other educational establishment?
Is the road within 100 metres of a community centre?
Is the road within 100 metres of a hospital?
Do residential or retail properties front the road, and exceed 20 properties per kilometre of road (i.e. 5 or more properties every 250 metres of road)?
When it comes to road safety, the Welsh Conservatives have called for "targeted measures" rather than what they describe as a "blanket" approach.
However, with local authorities having the power to keep roads at 30mph where it makes sense, the policy is demonstrably already "targeted".
Attitudes as to how separate Tory Party members decide to describe the new speed limit may be shifting with some MSs recently opting to describe it as a "default" rather than a "blanket" limit.
Could it be that some within the Tory ranks have chosen to no longer take a "blanket" approach when parroting the party lines of their leader?
---
Support our Nation today
For the price of a cup of coffee a month you can help us create an independent, not-for-profit, national news service for the people of Wales, by the people of Wales.