Opinion
Have you ever dreamed of buying a farm?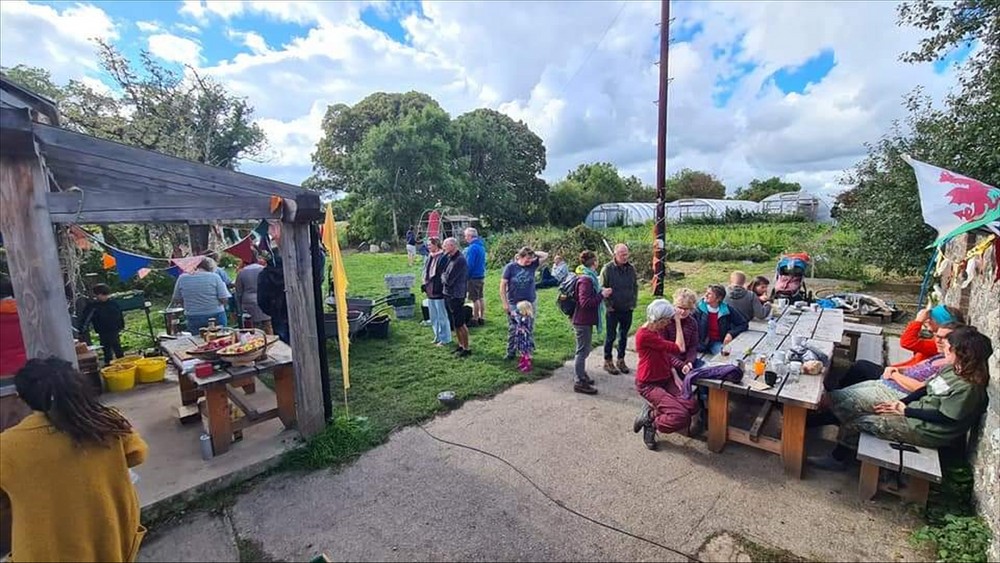 Siân Williams
Have you ever dreamed of buying a farm? Like me, you can become a co-owner of a thriving agroecological community farm in the heart of Gwynedd for as little as £100.
Tyddyn Teg is only 31 acres – of which only five are used to grow enough organic vegetables to feed the 180 local families who subscribe to their year-round organic vegetable box scheme.
Just think about that for a moment – 180 families fed from a few acres in a way that doesn't damage the land, the water and the wider ecosystem.
There is also an onsite farm shop and the business supplies local shops in Bangor and Caernarfon.
The smallholding is located between Bethel and Llanrug, the latter being the village with the highest number of Welsh speakers in the world.

Co-operative
Established in 2015, the power sharing co-operative currently has 11 members as well as trainees and volunteers. Their mission is to help build a vibrant and resilient local food and land culture in north Wales.
Being a workers' co-operative means that the future of the farm does not depend on the commitment and resources of only a few people.
At Tyddyn Teg they see a community-owned farm operated by a workers' co-op with flexible membership as a model for land ownership and management that transcends many of the succession and start-up problems which farmers face.
Retiring farmers are often forced to sell their farms to fund their retirement, whilst new farmers lack the capital to purchase land.
Fundraising
The team at Tyddyn Teg are hoping to raise a minimum of £80,000 and hopefully £400,000 via a Community Share Offer.
Their goal is for the ownership of the land and business to be transferred to the community and the facilities at the farm to be upgraded. The interest rate on shares is projected to be 3% which will be paid annually.
The good people of Tyddyn Teg tell me they hope the share offer will secure the future of the  farm by repaying the loan which was taken out to buy it.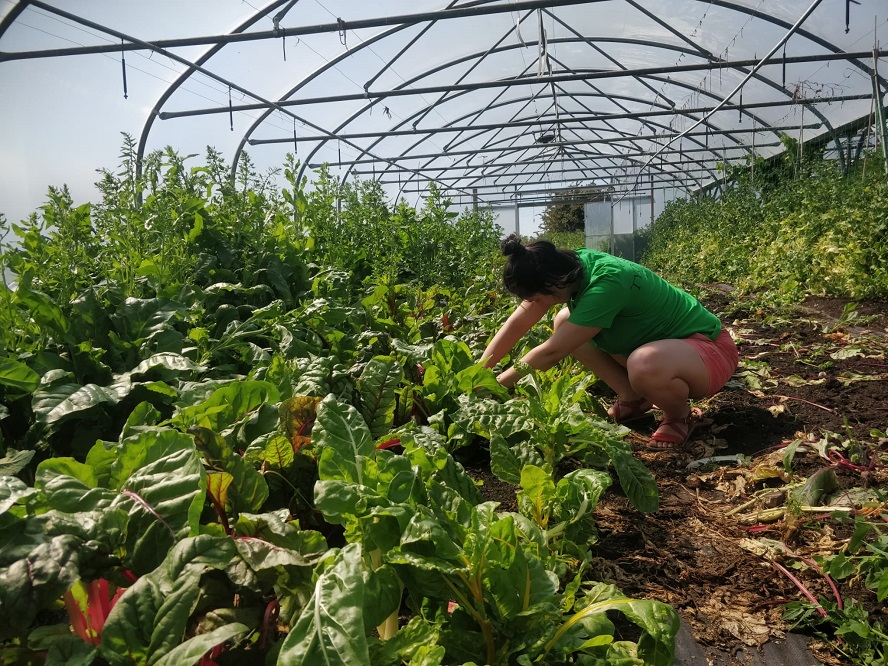 I'm also told that in Wales, as is the case in Scotland and England, we are more dependent on processed food than anywhere else in Europe.
Over 50% of our food is processed compared to 20% in countries like Italy, for example. This is partly because we have to store food due to the weather but it's also because in the days of the British Empire, we gave up farming to some extent because we were importing food from all over the world.
This is particularly true with regard to growing healthy food such as vegetables and fruit.
Solidarity fund 
Community is at the heart of all they do at Tyddyn Teg – be that the local community here in rural Gwynedd or other financially struggling households in communities world-wide.
For an extra £1 a week those of us who enjoy our weekly organic veg boxes can help subsidise the boxes Tyddyn Teg donates to struggling local families, including those from warn-torn Ukraine who are now part of our community until they can return home.
Shareholders will also be able to choose to have a proportion of the interest that their shares earn – or indeed all of it – paid into the solidarity fund.
The farm has a regular programme of events which include fundraising dinners in support of other projects like the Kenyan Peasant's League Women's Collective, which is purchasing farmland for use by widows and other women who have been, sometimes violently, dispossessed of their land.
Another recent fundraiser was in support of To Be There, an organisation which brings international visitors to Palestine to assist with projects such as olive harvesting and tree planting.
Plans are in the pipeline to use some of the solidarity fund to support educational visits and open days to local organisations with small budgets who are unable to cover the costs themselves.
So, there you have it, a community-owned farm operated by a workers' co-operative in service to the community and nature. This is the future and we can own it.
The Tyddyn Teg Community Share Offer has gone live here  https://www.crowdfunder.co.uk/p/tyddyn-teg-community-shares
---
Support our Nation today
For the price of a cup of coffee a month you can help us create an independent, not-for-profit, national news service for the people of Wales, by the people of Wales.