Opinion
How Cardiff is leading the way in adapting to the new work era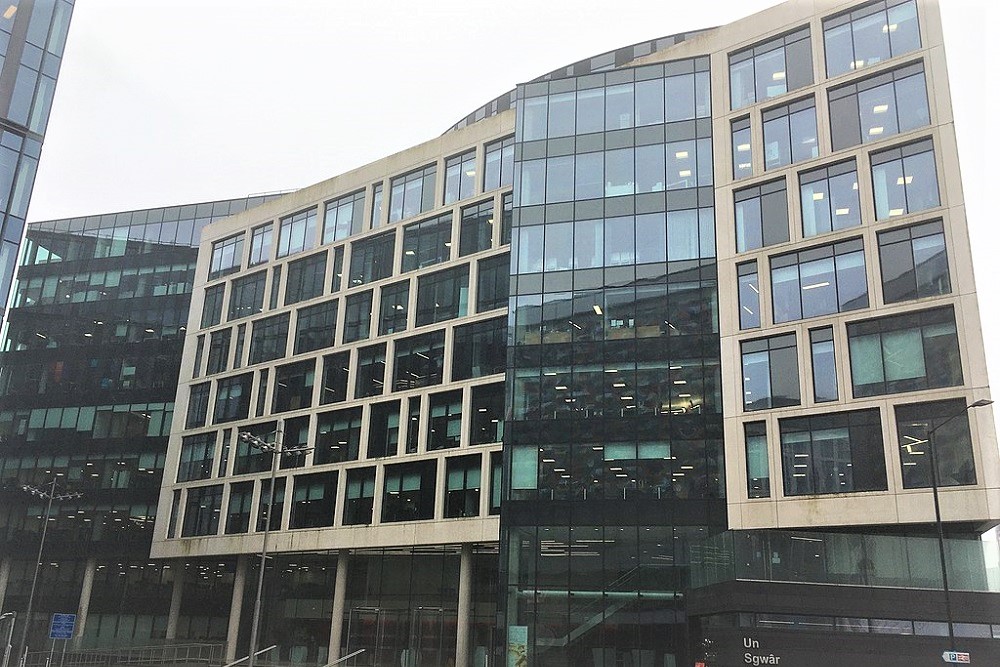 Tracey Holloway, Quality and Standards Director, Office Space in Town
Earlier this year, British banking giant Lloyds announced it was considering a downsize of its Cardiff offices. Vehicle leasing leader MotoNovo Finance, one of Cardiff's biggest employers, is rumoured to be considering such a move too.
Neither business is contemplating such steps due to business uncertainty, and office occupancy rates in Cardiff remain fairly constant, with office take-up rates rebounding to pre-pandemic levels earlier this year. So why then are businesses downsizing and shifting locations?
It appears that a nationwide transition toward a hybrid work model has prompted businesses to rethink their office space requirements to ensure they are adaptable to the hybrid working model. Elevated workplace satisfaction, productivity and heightened efficiency, closely tied to the adoption of flexible working solutions, have underscored the success of this working policy for both employees and employers.
More recently, the announcement of the Flexible Working Bill into UK law reinforces the permanence of hybrid working practices in the contemporary workspace. For businesses across Wales, it's important to understand what this new way of working means for employers and employees alike.

The Business Benefits of Flexible Work
Cardiff has recently been credited as one of the UK's top 10 cities for workplace satisfaction. The reason behind this isn't just the beautiful Welsh landscapes or the city's vibrant culture; it's the workplaces themselves. In an era where work-life balance is paramount, offices that offer a sense of belonging and shared purpose are increasingly sought after.
The office is no longer just a place for work; it's a place to socialize, learn, and grow, and more businesses are adapting their spaces or seeking flexible serviced offices to support this ethos.
Economic efficiency is another compelling reason behind the rise of hybrid working. The traditional model of renting a space for a fixed (often long-term period) and having to cover all utilities and amenities is no longer sustainable for businesses that are seeing a demand for flexible work from their teams.
In Cardiff, including industry giants like Legal and General have found themselves more attracted to serviced and adaptable offices, to cater to this demand. Serviced, flexible spaces not only save on overhead expenses but also contribute to reducing a businesses' carbon footprint, aligning with the global push for sustainability. It's a win-win situation for businesses and the environment.
Cardiff's Hybrid Revolution: Pioneering the Future of Work in Wales
Cardiff stands at the forefront of the Welsh shift towards hybrid working. It remains the area in Wales with the largest focus on remote working, with over 30% of the population currently working from home.
This trend isn't merely a response to external circumstances; it represents a fundamental change in how people view work and productivity. For Cardiff employers looking to attract and retain talent, these statistics emphasise the importance of turning to flexible offices that can harness the current enthusiasm for hybrid work.
While Cardiff takes the lead, the impact of flexible working is being felt throughout Wales. Smaller towns and communities are witnessing a transformation in how they approach work.
The need to commute long distances every day is diminishing, and this has positive consequences for the environment and individuals' well-being.
The increase in homeworking has been linked to a 50% increase in footfall in small towns, suburbs and seaside locations, which has benefited rural businesses and reinvigorated local economies. This decentralisation of work has the potential to rejuvenate smaller towns and rural areas, bringing economic opportunities and reducing urban congestion.
What can Welsh businesses expect from this wind change?
As businesses in Cardiff and across Wales navigate this transformative period, they should consider several key factors. Firstly, the hybrid work model is here to stay. It's not a temporary solution; it's a fundamental shift in how work is structured. Businesses should embrace it and invest in technology and systems that support remote collaboration.
Secondly, the physical office is not obsolete; it's evolving and it's more important than ever. The demand for office space, particularly flexible and sustainable options, is on the rise.
While employees are expecting flexible working options to be available to them, they also desire in-person connection with their colleagues, in fact, 51% said this was why they come into the office.
Discovering a workspace that can genuinely nurture collaboration, foster innovation, and cultivate a sense of community is paramount. Serviced flexible offices, like the spaces we provide at Office Space in Town (OSiT), offer a multitude of avenues for Welsh businesses to achieve these goals.
At OSiT for example, we organise regular office-wide events, cultivate a warm and supportive reception atmosphere, and equip premises with state-of-the-art conference rooms and dynamic breakout collaboration spaces, which are specifically tailored to seamlessly facilitate hybrid work.
Lastly, all businesses should be thinking about the environmental impact of their workspace. Sustainability is no longer a buzzword; it's an expectation.  Embracing a flexible, serviced office space that caters to hybrid working can be the opportunity may business need to also up their office's sustainability credentials.
Eco-friendly office solutions are championed by the office provider, reducing the mental load for businesses while also and helping them play a role in reducing their carbon footprint and contributing to a greener future.
The future of flexible working is reshaping Cardiff and the entire Welsh landscape. It's a transformation that offers opportunities for businesses to thrive, employees to excel, and communities to prosper. Embracing this change and adapting to it is not just a matter of survival; it's a path to success in the new world of work.
---
Support our Nation today
For the price of a cup of coffee a month you can help us create an independent, not-for-profit, national news service for the people of Wales, by the people of Wales.