Opinion
I travelled from Paddington to Cardiff…..and survived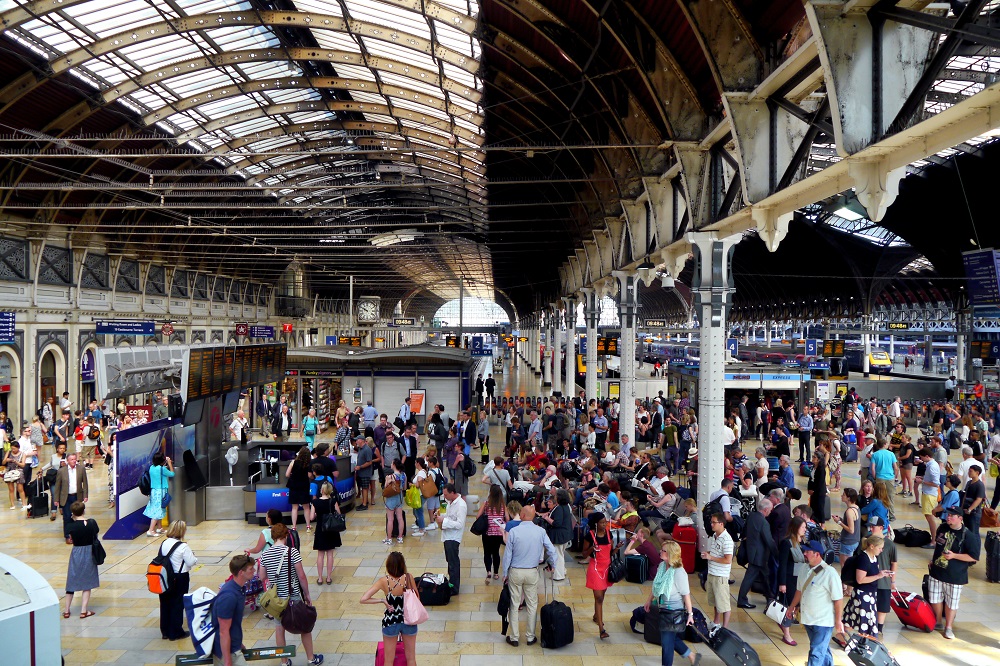 Tane Rogers
Here in Wales is a phrase we often hear to showcase the nation's unique approach to solving problems.
But when it comes to rail travel the phrase evokes memories of being stranded on the Heart of Wales Line or standing for hours on the Great Western service between Cardiff and London.
I recently had the pleasure of high-speed rail in France. Not only was it fast, reliable and reasonably priced. It was a pleasurable experience. Why can't we do that here?
The Eurostar train from Gare du Nord arrives at St Pancras International. My mission is to return home to Wales. At Paddington, the announcement board says my train is preparing so I kill some time, buy the cheapest food I can find and ingest it rapidly. I can't afford to miss this train.
Ten minutes goes by and the train is still 'preparing'. Five minutes later, delays and cancellations sweep the board. My anxiety heightens. I fear the worst. Then in an instant, Platform 2 appears like a green light signalling the start of the Wacky Races.
People rush to the platform like a scene from a zombie apocalypse film, but there are no special effects here. You are the undead and your seat reservation is the flesh you crave. Is this the long awaited third instalment in the Train to Busan franchise? No, it's the Great Western Service to Swansea Central.
Amidst the frantic rush to the platform I imagine a group of billionaires, bored from betting on the horses, busy speculating who will fall through the gap.
'My money's on Newport mother pushing the pram.'
I reach the platform and check my ticket. 'Where's carriage H?' I asked the conductor. 'There is no H,' he replies. 'So one is missing?' I asked. 'No,' he said. 'We're missing five.'
I get lucky and find a table seat inside a hot overcrowded carriage. Across the aisle, a bald gentleman in cargo trousers places a four-pack of XL lager cans in front of him preparing himself for the journey ahead. A smooth young voice comes over the tannoy, apologises profusely for the delay and proceeds to up sell the benefits of first-class.

Footsie
Twenty minutes in to the journey, I feel like I've been sharing a one bedroom flat with the man sat opposite me for over a year. We've never spoken to each other, apart from a muffled 'sorry', as we play an accidental game of footsie underneath the table. My elbows keep hitting people walking past, my legs begin to seize up. The tannoy crackles again, more bad news.
'Ladies and gentleman…the food and drinks trolley in coaches B and C is unable to move because of standing passengers [because we're missing half of the train]. The announcement ends with the disclaimer, 'If you can get here.'
I ask the conductor for directions to the buffet car. He explained it was scrapped several years earlier. I felt old and out of touch so I sat down again and looked out the window at my own sad reflection.
One hour later the trolley arrived, placating the growing sense of anger among my fellow captives. I mean passengers. A rickety trolley is a charming novelty if you've recently arrived in the UK and enjoy an obsession with the wizarding world of Harry Potter but people were never this angry on the way to Hogwarts. They weren't drinking XL lager cans and filling out online compensation forms before their journey had finished.
I couldn't help to compare this experience to its French counterpart. This journey was often too expensive and stressful. Forty-eight hours earlier, I was on the high-speed train from Paris to La Rochelle. Things were simpler back then. Departure from Gare du Montparnasse had been a civilised affair. Apart from strikes or 'inter-social professional movement' as the French described, everything was running normally.
TGV
The distance between Paris and La Rochelle was around 290 miles. The TGV can reach speeds up to 199 miles per hour and the average journey between takes four hours but you can do it in less than three.
My colleague sat beside me kept pinching his google maps, zooming out of the blue GPS dot, shocked at the miles we had already covered. I walked to the cafe-bar to treat myself to a quiche or lasagne not because I was hungry but this was a brave new world and I was going to try 'train lasagne.'
For weeks my girlfriend had to listen to me drone about Spanish rail after we took a high-speed train from Seville to Malaga. One of the clear advantages of trains over wheelbarrows or push bikes is their potential to address regional disparities in income and wealth.
In the 1980s, the Spanish government began to build a high-speed rail network to spread employment and wealth away from the capital. Meanwhile in 2023, attempts to better connect the UK with high speed rail aren't going particularly well.
Did I mention prices on the continent aren't too bad either. Last September, Spain announced free rail travel across parts of the Renfe network, extending the offer until December 2023.
Game show
Meanwhile, the ticket pricing system here feels like a cruel game show designed by a cocaine-fuelled city trader who speculates on global commodities at the expense of entire nations' economies. Advanced tickets, off-peak, super off-peak, standard, flexible, super-flexible.
Trains can offer us unforgettable experiences. Most of our time these days is spent talking about a new dog-friendly gluten-free cafe or a mini-golf cocktail bar where you can putt a ball between two colourful dildos. Sounds fun right? But how much do we get out of these experiences?
I'm guilty of confining myself to Cardiff, too often choosing not to explore Wales' rugged coast line or mountainous landscapes, but each time I leave the city I feel better for it. The feeling I get crossing the Dyfi estuary or looking out across the horizon during a breathtaking journey on the Cambrian coast route that follows the jewelled coastline to Pwllheli.
These and so many other journey's in Wales showcase the rich textures and landscapes of a nation that so many of us never experience or come to know well enough. These are the moments that remind me why I live here. Why I am proud to be from Wales.
---
Support our Nation today
For the price of a cup of coffee a month you can help us create an independent, not-for-profit, national news service for the people of Wales, by the people of Wales.