Opinion
If the Llangollen International Eisteddfod motto is not racist, why should we act as if it is?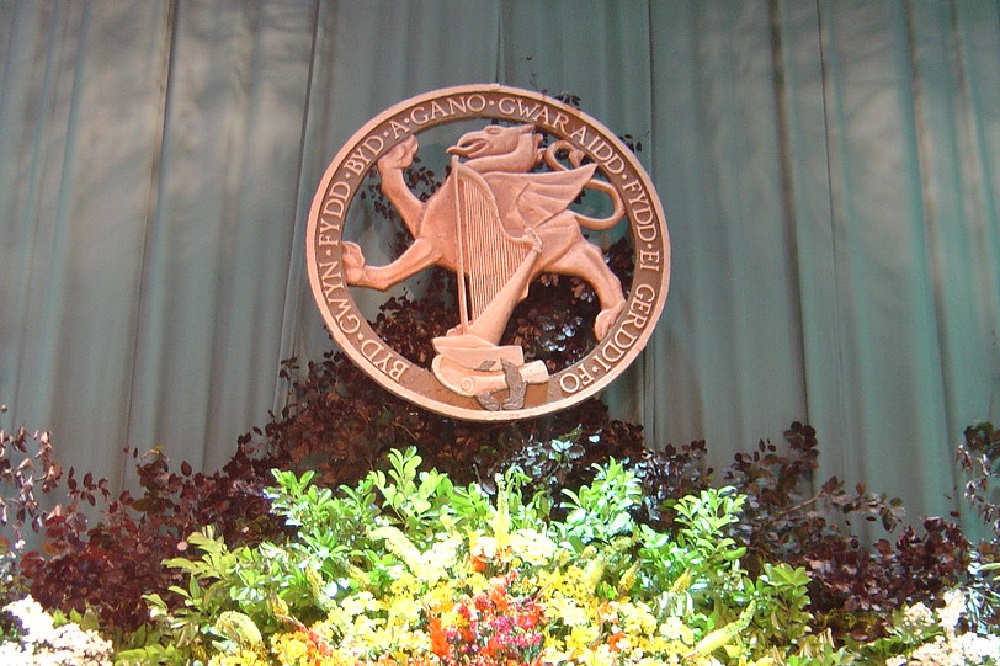 Adam Pearce
Those interested in Welsh culture can hardly have missed recent news stories about the decision of the committee of the Llangollen International Eisteddfod to change its motto due to fears it might be construed as racist.
The motto, as it stands is:
Byd gwyn fydd byd a gano,
Gwaraidd fydd ei gerddi fo.
The literal translation of this couplet into English would be something like
"A blessed word is that which sings;
It's poetry civilised."
The word 'gwyn' means 'blessed' in this context, and this use is extremely common in the Welsh Bible and elsewhere, for example in the name of the well known war poet Hedd Wyn).
However, more commonly, gwyn would be translated as 'white', leading, presumably, to the possible interpretation that the motto is advocating White Supremacy. Or perhaps a global Ice Age, or an end to the widespread use of Magnolia as a neutral wall colouring.
But the thing that all these misinterpretations have in common is exactly that – they're not what the words actually mean.
The actual meaning of the words (conveyed in my banal translation above, which captures nothing of the original's elegance) clearly have nothing whatsoever to do with race and are simply a nice sentiment about music.
The committee know this, but want it changed anyway: the apparent rationale is that there is a risk that they will be misinterpreted – and that change is needed to "reflect the world we live in now".
The committee's determination to press ahead with changing it despite acknowledging that there is no actual racist content, merely may be misinterpreted as racist – only makes their decision all the more depressing.
If it is not, in fact, racist, then why should act as if it is anyway?

Fudging the issue
The Eisteddfod's ostensible purpose is to share Wales' culture with the world, and the world's with Wales; the idea that in order to do so we must remove or hide those elements of our culture which do not conform to 'international' (i.e. English language) expectations seems in direct opposition to that mission.
The suggestion this is not about conforming to English but instead because of the risk machine translation systems might translate the term is just fudging the issue, for these systems translate the word as 'white' precisely because the two meanings have two different words in English.
Surely if people do not understand our language then the role of institutions like the Llangollen Eisteddfod is to educate and inform them, not to hide our language away as if it is something of which we are embarrassed, or that is incompatible with modern values?
What this decision instead does is set the precedent that it is our duty as Welsh speakers to modify our culture and language to meet the (potential) interpretations of the Anglophone majority, and that if we fail to do so we risk not respecting diversity and inclusion.
This is baffling, because if we really want to be diverse and inclusive, then this is the precise opposite of what we should be doing.
Disappointing as the committee's decision was, it should not have come as a surprise to any of us familiar with how such debates pan out in Wales these days.
It is merely the most recent in a series of misunderstandings where well-intentioned groups and individuals have – presumably without actually intending to – ended up in opposition to Welsh in the name of diversity and inclusion: whether it is the Black Lives Matter activists demanding street names in Barry be renamed, the diversity consultants who wanted our National Museum to drop the requirement for its staff to speak Welsh, or articles suggesting a lack of LGBTQ+ vocabulary makes the language itself somehow non-inclusive.
Just as there are many different ways to define identity, there are different ways of understanding inclusion, and of exclusion.
Anglophone
These conflicts are happening because our models of Diversity and Inclusion, and the legislation which they inform, are Anglophone ones.
They arose in the context of civil rights movements in the US and UK and designed to resist sexism, racism and homophobia:  all noble goals and certainly nowhere near met.
Yet because they were formed in and designed to explain Anglophone contexts, where both oppressor and oppressed speak the same language, these models are thus inadequate to a bilingual, minority language context like Wales, where we have two languages, equal in their validity and centrality to individuals' identity, yet fundamentally unequal when compared with one other in terms of power and privilege.
Take, for example, the I-walked-into-the-pub-and scenario so beloved of the anti-Welsh language brigade.
When the English-speaker walks into the pub and hears everyone else speaking Welsh, who is being excluded? Is it the English-speaker, who literally cannot participate or be included in the conversations going on around him, or is it the Welsh speakers, whom the newcomers expect to stop what they are doing and change to use the language of Power and prestige in order to accommodate him?
A model of Diversity and Inclusion which understands and legitimises ethnic identity only in terms of race and colour cannot help us here. We need new models, new ways of understanding where power and privilege really sits in these situations.
Until we have these, these conflicts will continue to happen, and the very people who style themselves as champions of the oppressed and resistors of cultural imperialism will carry on attacking Welsh, bit by bit eroding that which makes Wales genuinely different from the rest of the world. Hardly championing diversity, is it?
The author works in Equality, Diversity and Inclusion. The opinions expressed in this article are his own.
---
Support our Nation today
For the price of a cup of coffee a month you can help us create an independent, not-for-profit, national news service for the people of Wales, by the people of Wales.