Opinion
If the Welsh Govt want less people in cars, they must make upgrading public transport their priority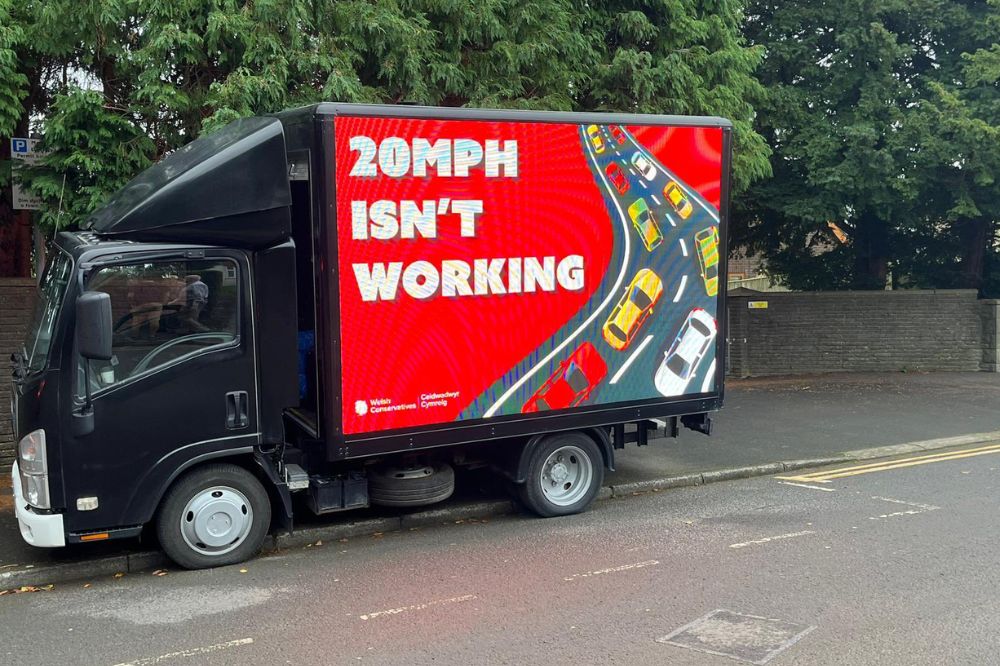 Emily Price
Whilst the Welsh Conservatives claim to be leading the fight against the Welsh Government's "war on motorists" they seem to have completely forgotten about the battle being faced by people reliant on public transport.
The 2021 Census showed that 19% of the population of Wales have no access to a car or van, and many people have no choice but to get about using the county's unpredictable bus and rail network.
The Welsh Government claims it wants to "encourage more people to stop using their cars". This statement in itself seems bizarre given that Wales has a public transport system that is utterly broken and ridiculously expensive.
As it stands, why would road users voluntarily give up the convenience of their vehicles to stand in the rain waiting for a bus that won't show up?
Some people have assumed that as I'm epileptic, I'm in support of the new 20mph default speed limit because I will never be legally allowed to drive a car.
But that's not strictly true, I believe appropriate public transport and better active travel routes should have been put in place before any alterations to speed limits were even considered in Wales.
In short, if the Welsh Government want less people in cars, they absolutely must make upgrading public transport their priority.
This weekend, the Tories travelled around the country with a giant advertisement van claiming to be on the side of motorists.
But all the party really achieved with their ill thought out stunt was to create an utter nuisance of themselves as they posed with Cheshire cat grins in areas reserved for pedestrians. 

Graveyard
In one photo opportunity, the vehicle which proclaimed, "20mph isn't working" was pictured on a pavement outside the entrance of a graveyard. In another image the van had been parked across three spaces in a car park.
There was uproar on social media as disgruntled pram users, wheelchair users and people with guide dogs took to the comments section to brand the party 'selfish'.
All the Tories really demonstrated this weekend was that they're the type of inconsiderate motorists who want to make life easier for themselves regardless of the impact it has on the less able bodied.
Instead of creating obstructions with their ridiculous van, the Welsh Tories could instead use their time as the opposition to address the absolute cock up that is Wales' public transport system.
As a woman with epilepsy, I am entirely reliant on public transport and since my diagnosis eight years ago, I've found it more and more difficult to get about.
Journalistic opportunities have slipped from my grasp with trains that don't show up and buses routes that are cancelled. I'm often left feeling embarrassed and desperate as I try to explain to event organisers why I can't attend.
I live in Merthyr Tydfil. A part  of Wales with a public transport system that is notoriously terrible.
There are no public transport routes to my child's school. Only two trains an hour into town (if they run) and the bus services are run by a company constantly in need of new drivers.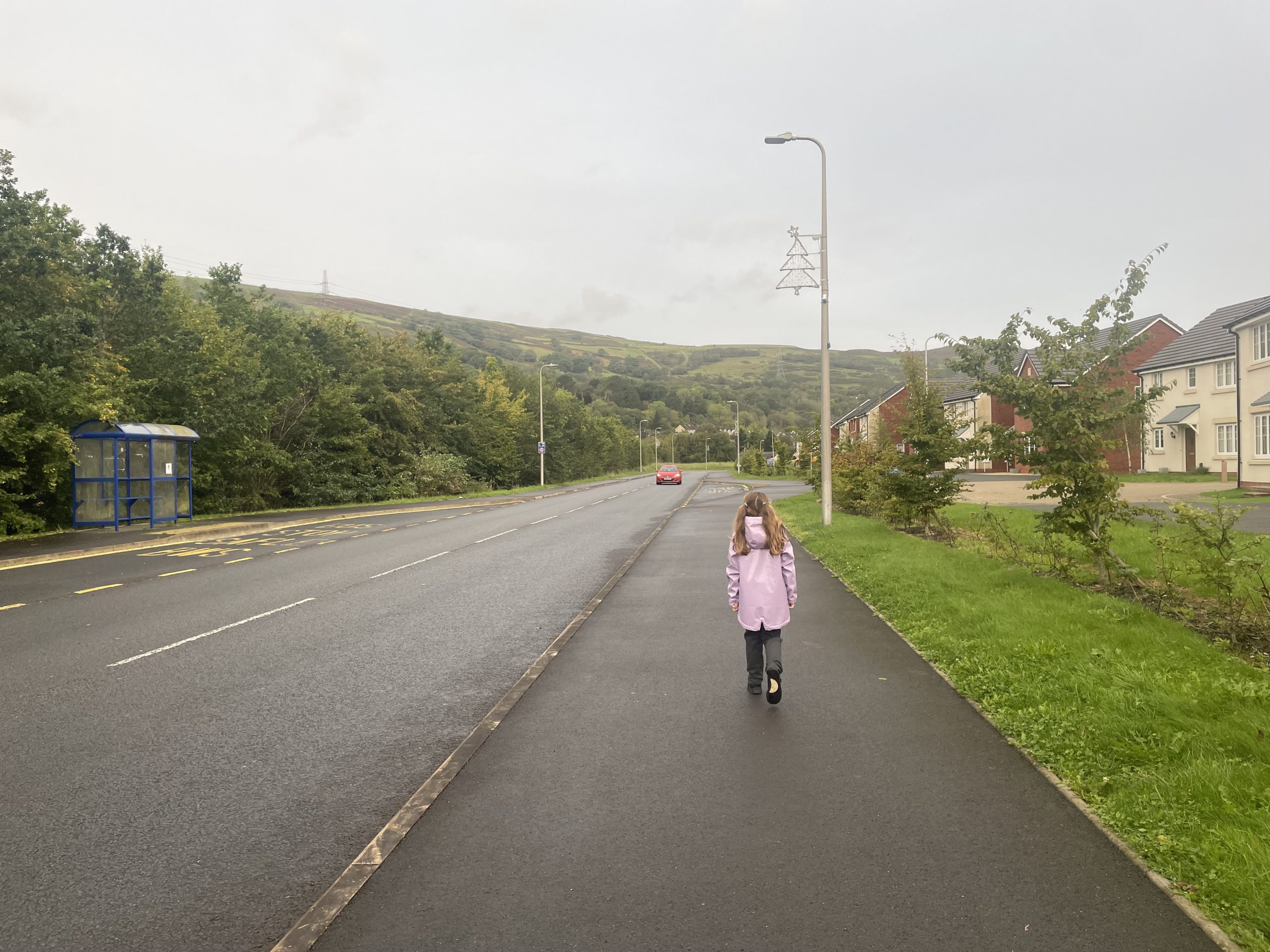 Worst parents
On the school run, there is a long road full of what were once brand new bus stops dotted along the stretch every 200 meters or so.
The route passes along a new road over what was once Merthyr Vale Colliery. School buses had only been using the road for a few short months before the Covid-19 pandemic saw schools close.
Even though lockdowns are now far behind us, the bus route never reopened and the once shiny new bus stops now stand abandoned and laden with green moss.
The walk to the school is long, over a mile each way. On rainy days it's hard. Over the years, myself and other parents have walked through named storms and weather warnings to pick up our children.
It's horrific having to tramp down the long stretch, soaked to the bone whilst gripping flimsy umbrellas against the wind and clutching our children feeling like the worst parents in the world.
This week I was invited to take part in a charity event in the Senedd in Cardiff Bay. Brilliant I thought. I can get the train. Nice and simple and straight through to where I need to be.
On Sunday morning I passed my local train station and saw the entrance had been completely fenced off preventing any access to the public.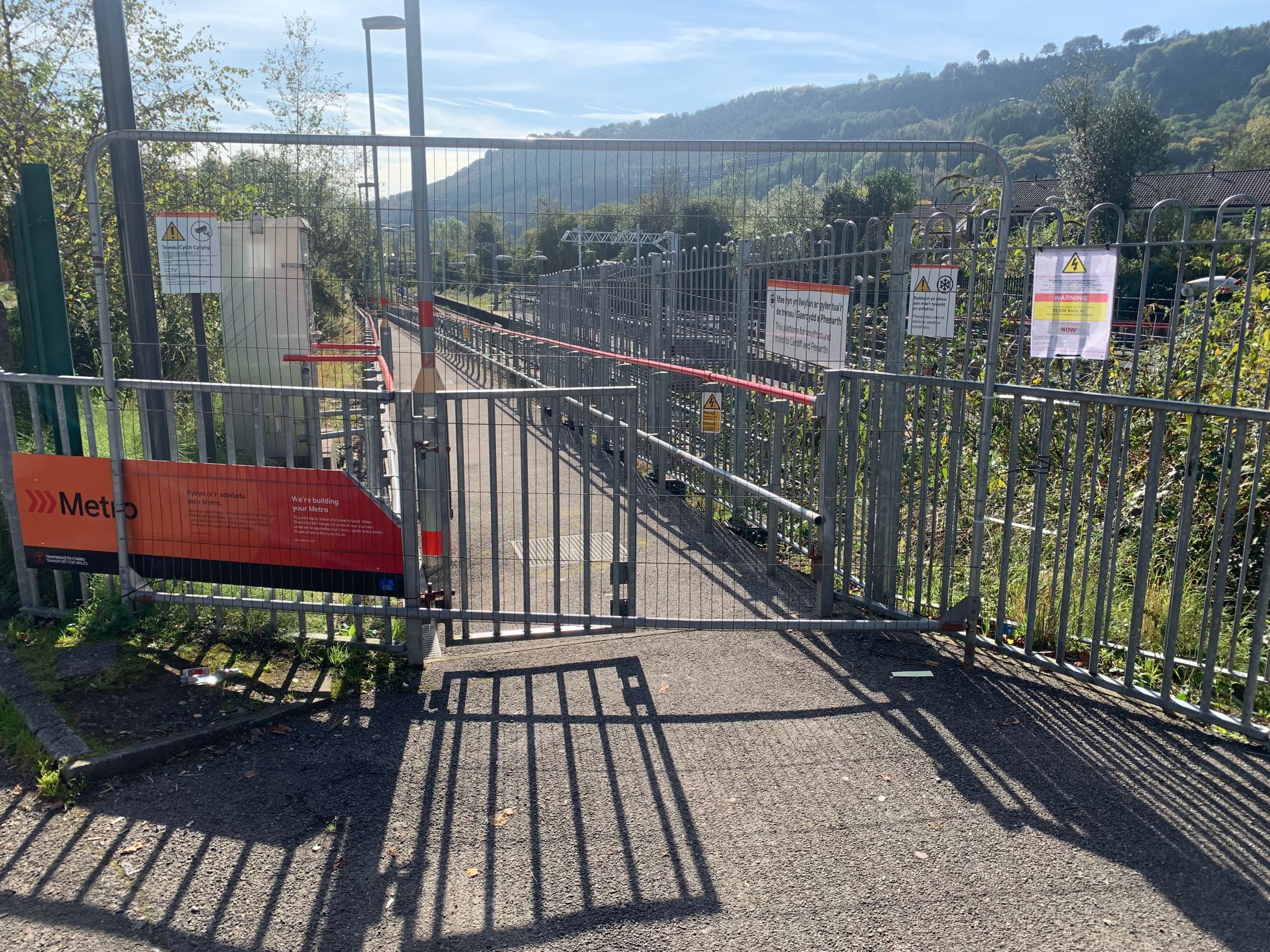 Foolish
There was no sign explaining why. Just another glaring reason for me to feel foolish when I have to explain that I can't attend an event I had already confirmed I would be arriving at.
I frantically checked the train times on my phone and saw all the trains to Cardiff next week had been cancelled whilst more work is carried out on the South Wales Metro.
A bus wouldn't be an option for me because the the route to Cardiff through my village was cancelled around a year ago and taxi's never arrive when I book them because my home is off the beaten track.
Since work on the South Wales Metro got underway, villages like mine have been completely cut off and forgotten.
I've heard Welsh Government ministers say, "It will be better when it's all finished" but these kind of statements are just made to palm off those directly impacted by the building of the new line.
In Merthyr Tydfil, we have been relentlessly effected by the constant train cancellations and sleepless nights as engineers crash and bang in the darkness whilst their chainsaws hack down trees that have stood alongside the track since long before I was a child
Transport for Wales (TfW) does provide rail replacement buses. But the elusive creatures are usually either too late or too early.
They are also either too small to carry more than eight passengers or too large to fit down some roads and the drivers often don't know the area and take wrong turns to dead ends or narrow streets.
For those without a car, a TfW rail replacement bus is a game of Russian roulette which either sees you late for work or not arriving at all.
If a passenger does manage to hook a rare rail replacement bus, they are sometimes forced to sit on the floor of the vehicle because there are not enough seats.
I've even seen one young passenger squeezed into stairwell of a tiny minibus which had been sent to pick up a train load of people but only had room for ten.
Last week as I passed the train station I saw a rail replacement bus which had done the unimaginable and actually shown up on time.
The vehicle was small and I noticed the inside was filling up with a thick acrid smog as the driver happily smoked a roll up with his feet up on the dash.
The Welsh Tories have said they're on the side of motorists. But what about the rest of us? What about the ones who can't afford a car or the ones who have a disability which blocks them from holding a licence?
HS2
What about the people who want to be conscious of the environment or the ones who just aren't confident enough to drive. What about the elderly?
In the village next to mine, the train station has been completely closed for months. What about the people who live there? Who is fighting for them?
Even the Deputy Minister for Climate Change, Lee Waters admitted Wales' railway has been "pretty bleak for a while" and TfW often makes headlines for the operators poor record of cancellations and overcrowding.
Perhaps the Welsh Conservatives giant red van shouldn't have read "20mph isn't working", but instead said: "Public transport in Wales isn't working".
Or maybe their weekend would have been better spent driving their advertisement van around London with a sign that read: "Where is Wales' HS2 funding?"
---
Support our Nation today
For the price of a cup of coffee a month you can help us create an independent, not-for-profit, national news service for the people of Wales, by the people of Wales.