Opinion
In the Doghouse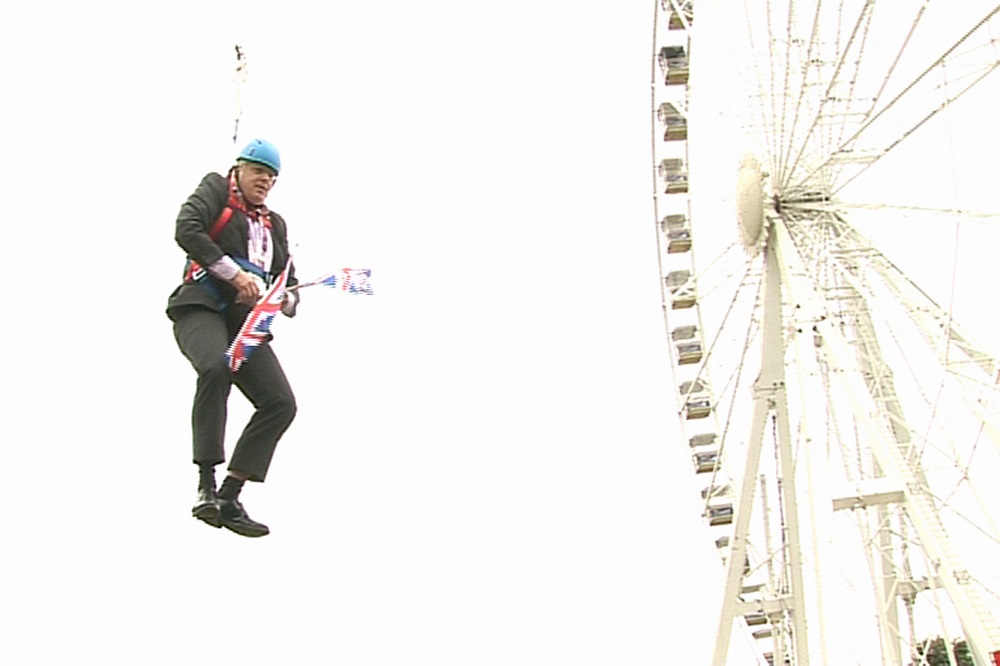 Ben Wildsmith
Finally, when there was no other choice, he got a big decision right. Spitting denials and venom, Boris Johnson was propelled out of public life like a spoiled dog who has soiled the rug once too often.
His bared teeth at Rishi Sunak put us on notice, as if we needed it, that we haven't heard the last of a man whose estimation of his own virtues is exceeded only by his capacity for self-deception.
When you've been World King since you were six, you don't abdicate because the courtiers have got a bit uppity. You regroup and come again.
He's 'bewildered and appalled' that Parliament could treat him like this. Since school he's had to contend with no-talent mediocrities trying to damp down the fizz of his brilliance in the service of their paltry, bureaucratic ambitions and this is no different.
Go on holiday, make a few quid, charm the public then wreak revenge. They'll see.
And you wouldn't put it past him, would you? Give it six months of Keir Starmer droning on about how we can't afford anything and who's to say the country won't be better disposed towards a party-hard attitude?
Press one for a depressed-looking bloke with a quiff explaining that global instability precludes a reappraisal of marginal tax rates, or two for a bastard on a zipwire waving flags.

Performative moralising
The 'big dog' inveigling his way out of the kennel and back on to the sofa is a scenario that should shock nobody at this point.
The current performative moralising of the political class about Johnson's misdeeds belies the plain fact that nobody stopped him doing anything he liked until he became politically inconvenient.
Commentators and politicians tutted away impotently whilst people like Nazanin Zaghari-Ratcliffe were thrown under the lovely London bus of Johnson's career. Remember the model bus interview?
By the time he became PM, Johnson was so comfortable lying to the nation that he felt able to do it for giggles.
A persona that was reputedly forged during a school play, when he realised he was getting laughs for forgetting his lines, became a template for governing the UK during its most turbulent period since World War Two.
Nobody who mattered stood up during the pandemic and demanded that he be removed as a matter of national safety.
As the bodies piled up, he was permitted to carry on winging it regardless of the consequences, and the failure of our system to cut him down when the stakes were highest is a stark indicator of how dysfunctional it is.
Elite 'blob'
We're now to be subjected to Johnson's pose as a man of the people who has been wronged by an elite 'blob' that controls both major parties and the Civil service.
When your entire career is founded upon opportunistic dishonesty, there is no option but to pile on the lies when you come under fire.
He can't rest upon his achievements, nor can he take refuge in any consistent principles that might explain his opponents' desire to see him fall. Johnson's only defence is to make the lie bigger and more wide-ranging.
Where once it was 'Remoaners' who were blocking him and, by extension, the 'will of the people', now it is a conspiracy that extends into every institutional body in the land.
In the expensively furnished Johnson bunker, the fortunes of the nation are indivisible from his personal wellbeing and if he's at his lowest ebb, so must be the nation.
His pain is our pain.
When Donald Trump said he could shoot someone on 5th Avenue and still see his numbers go up, he touched the zeitgeist with chilling accuracy.
If a politician's rhetoric is divisive enough, then his popularity thrives not despite his misdeeds but because of them.
An occasional dogwhistling nod to base prejudices, like blithely characterising niqab-wearers as 'letter boxes', is enough to alert your fans that you are one of them.
Nothing is more psychologically powerful than legitimising the taboo, because in liberating people from their shame at subscribing to societally proscribed beliefs you possess their wellbeing and come to embody it.
Cheeky psychopathy
The professional rapscallion, Mizzy, has recently had the nation clutching its pearls in horror as he monetises everything from breaking and entering to dog theft in TikTok videos.
Wearing his cheeky psychopathy lightly, he reels off his viewing stats as de facto justification for his content. People watch it therefore it is good.
I wasn't above a spot of mindless vandalism myself as a youth, less so nowadays on account of my bad back, and we can agree that obnoxious teenagers are nothing new.
What has changed, though, is the context for his behaviour. When I was lobbing a brick through a window I did it in the sure knowledge that the entire hierarchy of adult society disapproved of what I was doing.
When Mizzy pranks someone it's in a world where a guy who reckons being famous means you can grab any bit of a woman you like became leader of the western world.
Outrage the nation, get invited on Piers Morgan to be shouted at, watch your views go up.
Moral vacuum
Trump and Johnson offer a blueprint as to how politics works in a moral vacuum. In exile the former PM will be denuded of the fig leaf of civic responsibility so free to lob bombs into the public space and bask in their incendiary results.
No matter how hard we wish it, the world isn't going back to the 1990s and if we don't want it to belong to malevolent narcissists then we need to find some leaders who understand its new mechanics.
As Joe Biden stumbles towards a second presidential election, and Keir Starmer abandons substantive policies in the name of caution, it's hard to believe that they represent any kind of lasting reset.
Politicians need to find a way to feed principles into algorithms effectively, or Mizzy for PM lies on the horizon.
You can find more of The Shrewd View and the rest of Ben's writing on Nation.Cymru by following his links on this map
---
Support our Nation today
For the price of a cup of coffee a month you can help us create an independent, not-for-profit, national news service for the people of Wales, by the people of Wales.