Opinion
Investment in arts education will leave a lasting legacy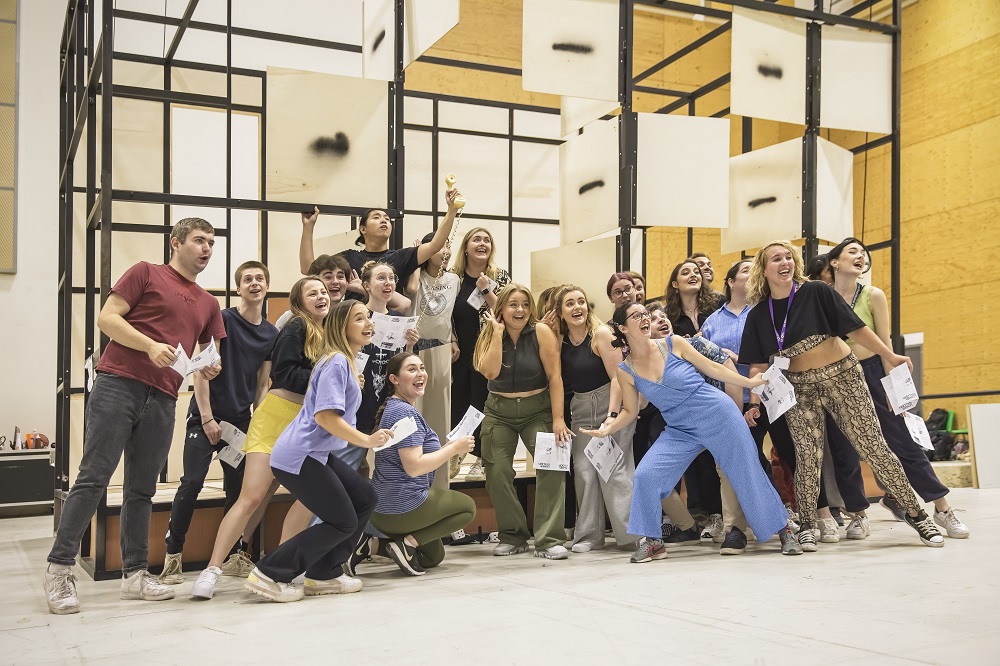 Rhys John Edwards 
Cardiff's Corpus Christi High School recently scrapped their Music GCSE. Like many schools across Wales, Corpus Christi faces rising costs and as ever, it's the arts subjects that seem to be first in line for the chop.
Arts education is often dismissed as an impractical hobby, particularly when it comes to considering options for future employment.
But for me, it was the Music GCSE I gained from this very school, that ended up having the most significant impact on my career. And I only got a B.
In the same week, Welsh National Opera announced that they were shared benefactors of a multi-million-pound legacy which will provide substantial support to its youth programme.
So, it's not all doom and gloom for youth arts in Wales.

Showcase
Established in the mid-1990's, WNO Youth Opera is an award-winning programme that provides a unique training experience for young artists to develop professional skills.
I was lucky enough to be a member as a teenager and it happened to be my GCSE Music teacher Natasha Evans, that encouraged me to get involved.
The bequest from David Seligman will ensure that WNO Youth Opera are able to perform a showcase every year.
In a time where the development of young artists is being undervalued, the significance of this investment should not be underestimated.
I saw first-hand how young people were transformed; instilled with confidence and social skills that would influence their lives outside of rehearsals.
Here, they are provided with a platform to develop and express their own unique perspectives, which in some cases, can go on to challenge the status quo and contribute to an evolution of industry practice.
Sustainability
For instance, this year's showcase is presented with a focus on minimising the carbon footprint of live performance.
Over 80 young singers will take part in The Pied Piper of Hamelin & The Crab That Played With The Sea, a production that makes use of a number of recycled materials.
This eco-friendly approach was a conscious priority for the young cohort, keen to make their performances more environmentally sustainable.
Speaking with the production's designer Céleste Langrée, I learnt how sustainability was considered essential from the beginning of the design process: 'I'm delighted that the Youth Opera have managed to source many of the costumes and props second hand. Repurposing and recycling old pieces of set, props or costume should be the industry norm.'
It's a move indicative of the values of a new generation of young performers who are pushing the boundaries of what it means to put on a live show.
Céleste agrees, adding: 'This is a great example of how we can reframe our views of performance to make it more environmentally friendly.'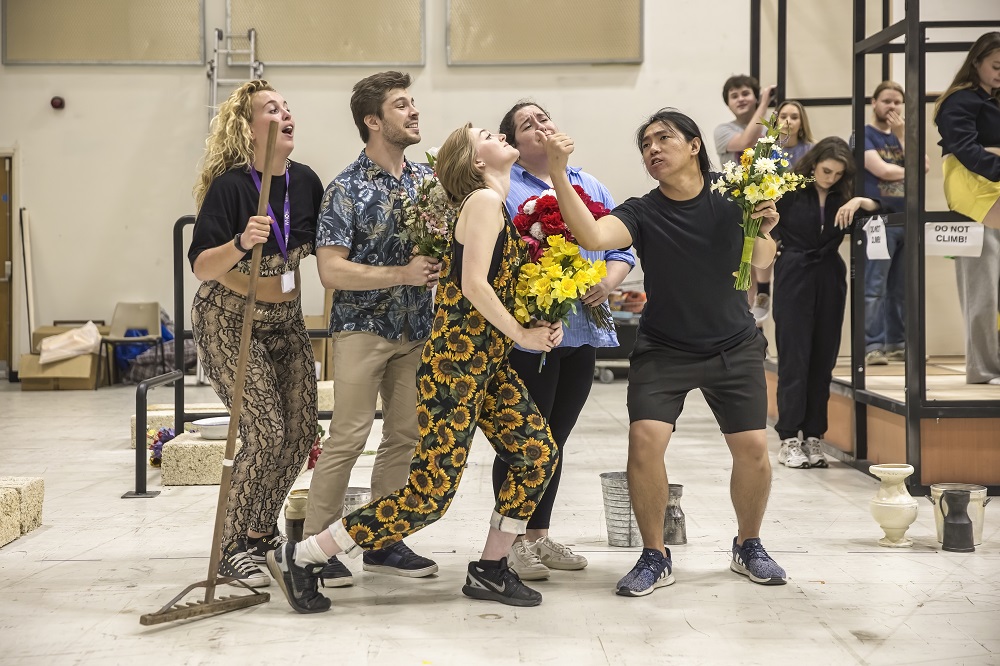 Positive influence
But with fewer arts subjects in schools, this positive influence on Welsh creative industries may be lost.
Many students will not be as fortunate as I was to be encouraged to pursue these experiences and may miss out on exposure to a variety of career possibilities.
Numerous alumni from WNO Youth Opera have gone on to sing professionally in both opera and in musicals on the West End, but it is not exclusively for those who aspire to be performers.
Many of those involved now work in technical and administrative posts across the arts sector in Wales – myself included.
This impractical hobby helped me develop skills both personal and professional.
Not only was I provided with an insight into the inner workings of a national arts company, I was also given the chance to learn from professionals, who would push me outside of my comfort zone and introduce me to career prospects that I would not have otherwise known existed.
In later years, this would consequently lead me to my career, working in this industry behind-the-scenes.
Lasting legacy
It's easy to dismiss arts subjects as a fun pastime, rather than recognise them as the career-enhancing experience they can be.
These subjects not only have the potential to improve a young person's confidence and social skills, they can also cultivate a future workforce for the Welsh creative industries, a sector which ultimately provides a significant contribution to the overall economy. How's that for practical?
So, as many Welsh schools face cuts, I hope decision makers think twice before gunning for the arts as an easy target.
These subjects can completely transform the life of a young person and leave a lasting legacy. Even if, they only get a B.
The Pied Piper of Hamelin & The Crab That Played With The Sea will be performed in Wales Millennium Centre's Weston Studio on Saturday 27 and 28 May.
---
Support our Nation today
For the price of a cup of coffee a month you can help us create an independent, not-for-profit, national news service for the people of Wales, by the people of Wales.