Opinion
Is the SA1 development in Swansea a blueprint for Wales?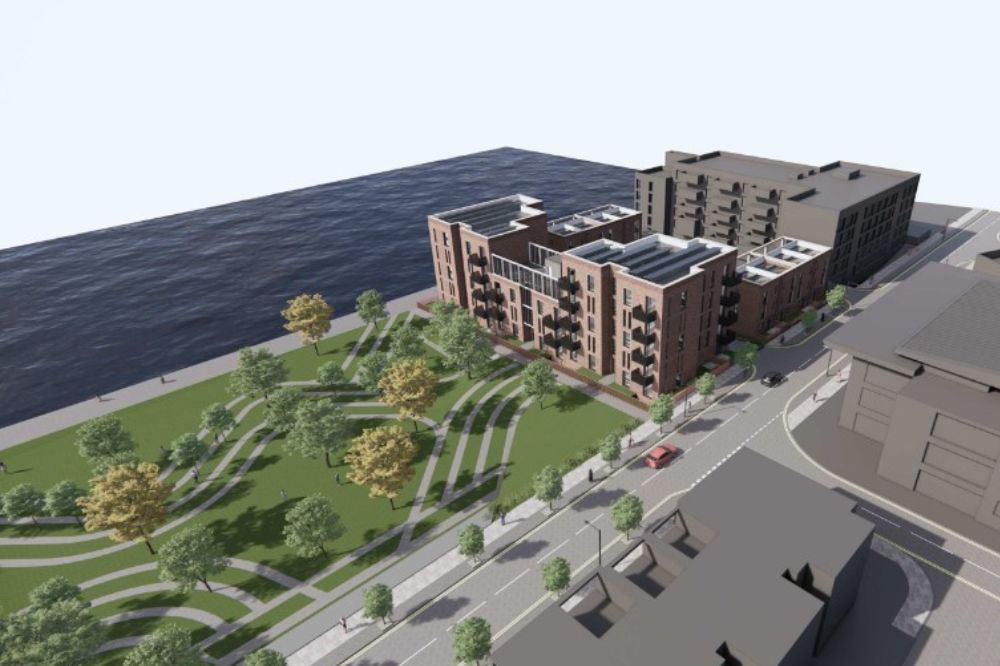 Mike Hedges – MS for Swansea East
The SA1 development is one of the real success stories of regeneration in Swansea over recent years. The former Prince of Wales docks area has been transformed into a new housing and mixed development area including new facilities for Swansea Trinity St David university.
This development has been a huge success, regenerating a former dockland and storage area. It is a mixed development including commercial, manufacturing and design, housing, university, and leisure development. I believe it should form the blueprint for regenerating other areas of Swansea, and indeed other areas around south Wales this follows on from the successful regeneration work at Swansea vale previously completed.
There are 1,500 residential units either completed already or in the process of being constructed. And it has that great mix of new activity that will give life to that part of Swansea including a new waterfront church, primary healthcare services, Admiral insurance as a commercial partner, a nursery for young children to be there, and student accommodation so that people of that age can be part of SA1.
The development keeps on growing with more waterfront land at Swansea's SA1 being released for more houses and flats and a new development was approved by the city council's planning committee in September. It really will be a vibrant part of the city – this is the lesson, I think, that can be drawn for Felindre in the way the strategic use of public investment, far from crowding out private investment, as is the theoretical belief of neo-liberals, actually has exactly the opposite impact.

Development
Used properly, it creates a magnet that draws investment by others into an area. The key development has been UWTSD which is transforming this area of the city, adding an innovative mix of education and enterprise to a location that has already attracted businesses, cafes, restaurants, and bars.
The development includes high specification teaching rooms with top-quality audio-visual and ICT equipment. A large new library that provides access to a range of flexible learning and teaching spaces to support students. Excellent Computing facilities with IT staff on hand to help with any technical issues. Social spaces to meet up with friends and colleagues, as well as for important events and get-togethers.
The Technium and Ethos buildings allow companies to grow in high skilled high tech economic areas.
Successes include Cyden which designs and manufactures IPL (intense pulsed light) hair removal products for use in the home. The Company has experience of the category, having originally begun its life making devices for professional salons. CyDen's HQ base, manufacturing, development, and clinical testing all take place in Swansea.
Veeqo, a Swansea-founded technology company, was acquired by Amazon in 2021, and its services are available the 85,000 small and medium-sized businesses selling on Amazon in the UK. Just over a year later, it was announced that the opening of Amazon's first corporate office in Wales, home to the Veeqo team and others from Amazon, was to be based in Swansea city centre.
Warehouses and docks are part of its history, and they are becoming part of its future, converting into smart offices and cafes, providing spaces for water-based sports, and contributing to the area's appeal.
All is not perfect, the Welsh government has not completed the transfer of roads and drainage to Swansea council and there is dispute over who should pay for the upkeep of the dock.
The old Felindre Steel work site is another area which would lend itself to this type of large-scale mixed regeneration initiative. I hope that the Welsh government and Swansea council will consider this type of development for that site. There is significant public investment there. It is not a complete parallel to SA1, because it is more directly focused on commercial occupation, but the use of public funds to make that happen in the best possible way is a lesson certainly that is there to be drawn.
---
Support our Nation today
For the price of a cup of coffee a month you can help us create an independent, not-for-profit, national news service for the people of Wales, by the people of Wales.