Opinion
It is imperative that quality education is provided to all children and individual needs are met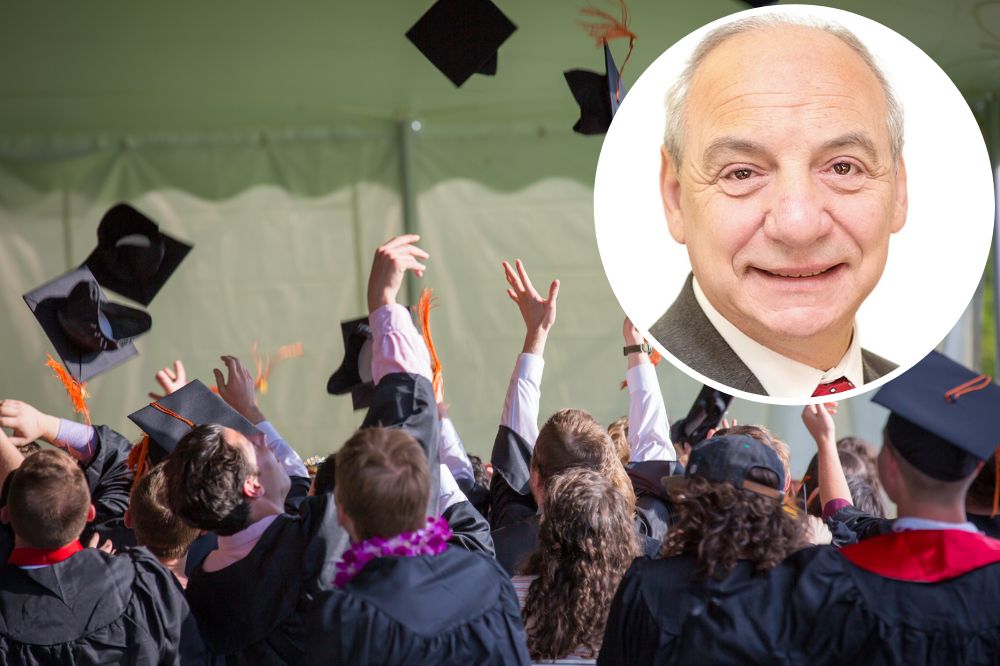 Mike Hedges, MS, Swansea East 
As someone brought up on a council estate I knew that short of sporting prowess that I did not possess, the way to progress was via education. I am also aware that having a highly educated and skilled workforce benefits the economy.
Examples exist throughout the world from Palo Alto in California to Cambridge in England where a highly educated and skilled workforce attracts not only startup companies but also inward investment without the need to bribe them to come.
One of the great successes of the Labour government in Wales is flying start. This has had a major benefit for children entering nursery at the age of three. Flying start is a programme to create positive outcomes for children. When some children start nursery school at three, they can be two years behind others in terms of development, then something needs to be done.
It is incredibly difficult to reduce this gap over the eight years children are in primary education, this needs addressing before they start nursery school. The key is providing an opportunity for children to develop between 2 and 3 in such a way that they start school with development consistent with their chronological age.
The challenge is ensuring all those in need of flying start are provided with it. We owe it to our children to ensure that they all have an equal opportunity. I have heard from parents and carers about the positive impact Flying Start has had on their families.
I fully support the commitment to expanding early years provision and this excellent programme is the best way of delivering this. We know children who attend quality early years settings benefit from spending time in a happy, nurturing environment with their peers and are better prepared for primary education.
Most education takes place in schools between the age of 3 and 16 or 18. It is imperative that quality education is provided to all children and that individual needs are met.

Social mobility
Dr Mark Lang's research for Colegau Cymru "Can you get there from here?" looked into the issue of social mobility and whether the current education provision in Wales adequately enables young people to secure a life of well-being particularly those from deprived communities and
disadvantaged backgrounds.
Stats Wales show in pre-pandemic data from 2019 that a mere 28% of learners eligible for Free School Meals achieved level 2, equivalent to 5 GCSE passes, in comparison to 61% of learners who are not eligible. There has been improvement in closing the gap here in Wales since devolution, but it is clear to see that more needs to be done.
Education, therefore, is a key policy area for governments across the world in addressing inequalities within society.
The Pupil Development Grant (PDG), one of Welsh Government's flagship policies with the direct aim of tackling the impact of deprivation and disadvantage on educational outcomes provides extra money to schools based on the number of pupils eligible for free school meals on their roll, seeking to try and weaken that link between relative deprivation and low attainment.
Potential
Further education colleges offer a second chance to those who did not fulfil their potential in school and also trains the trades people of the future.
Further education can be at any level from entry to higher level qualifications through awarding organisations including City and Guilds, Edexcel (BTEC) and OCR. Also Access to higher education courses are available and I know of one medical consultant who started his education journey through an access to higher education course.
Further education offers opportunities for gaining qualifications through study either via full time or part time education throughout life. It allows people to upskill or train in an entirely different field.
Similar to university, you can choose between full and part-time study for most courses. While some will require you to spend a significant amount of time in the classroom, colleges often use a blended learning approach, with online distance learning complementing the traditional face-to-face teaching.
Online college courses, for qualifications such as A-levels and BTECs, are popular because people can get the opportunity to study and achieve a qualification using their computer and internet from home, without the need to visit the college in person.
Higher Level Apprenticeships currently offer qualifications from Level 4 to Level 7 but need expanding to cover more subject areas. The importance of further education in providing lifelong learning, the opportunity to learn a trade, training technicians and providing an alternative route to university must be valued.
People being equipped with the skills employers need, as well as with motivation and opportunity to work including a culture of lifelong learning enables the fulfilment of potential and maximising employment opportunities.
Higher education
Higher education is the pinnacle of the education pyramid. Wales has outstanding universities comparable with the best in the world and we have approximately one third of Welsh educated 18-year-olds going on to higher education.
With the loss of EU structural funds, it is more important than ever that the Welsh Government invests in Welsh universities to ensure a boost in output and productivity in our economy.
There is a need for the Welsh Government to prioritise R&D for economic growth and sustainability. University research can act as a substantial driver to the Welsh economy generating highly paid employment. The higher education sector, the government and employers all need to think about how they create opportunities for all young people in the future, not only at universities but through apprenticeship schemes which offer sufficient breadth and quality across a range of
industries.
Education offers an opportunity for a better life for individuals whilst also creating a more successful knowledge-based economy.
---
Support our Nation today
For the price of a cup of coffee a month you can help us create an independent, not-for-profit, national news service for the people of Wales, by the people of Wales.