Opinion
It's clear that our energy market is not about keeping people safe and warm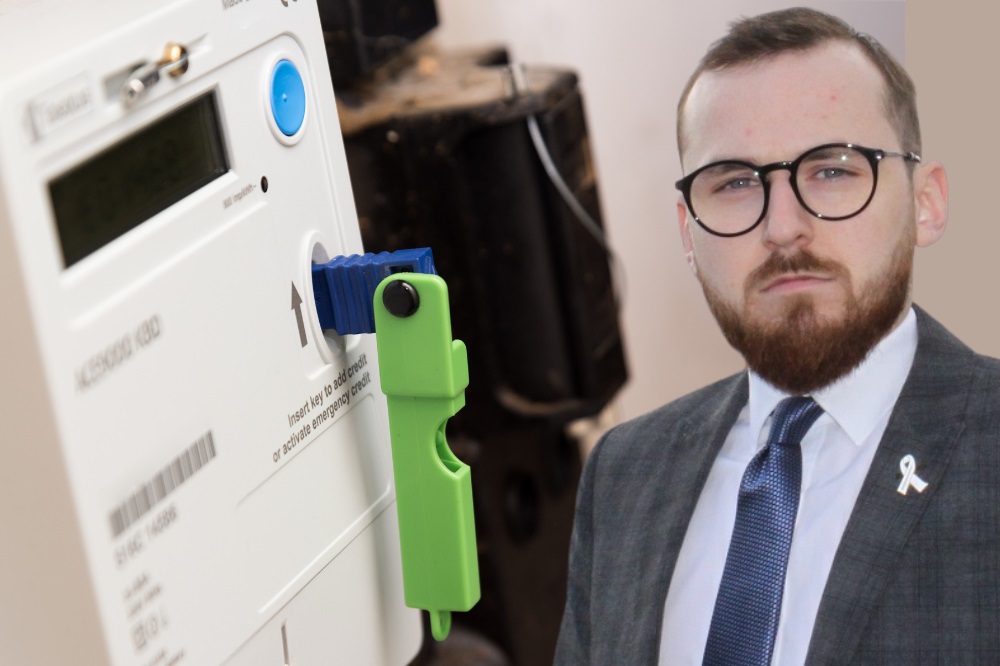 Jack Sargeant, MS Alyn and Deeside 
Last week the Senedd Committee I Chair hosted executives from Centrica and Scottish Power.
They were attending to be questioned on the prepayment meter scandal, where thousands of vulnerable customers have been forcibly switched onto prepayment meters without checks.
This has led examples of people who need power for at home medical equipment, young parents and people with serious conditions being switched to prepay.
The two companies attending forcibly switched more people last year than any others and undoubtedly placed lives at risk.
As many of you will know I have been pursuing this issue for months and was pleased to have the opportunity to question representatives of the worst offenders.
Just before they gave evidence a senior Executive of Ofgem also appeared.
What has struck me from the outset of my work in this area and again last Monday is how are energy market is not about keeping people safe and warm. It is designed to suit these companies.
At one point I asked the Centrica representative if they had considered a precautionary approach of not switching people unless they were sure they weren't vulnerable.
The answer was that would be unworkable, but they wish they could. They did however make an attempt to contact people and check if they had any vulnerabilities.

Vulnerable
Think about that for a second and the nature of poverty. People in poverty are much more likely to be vulnerable, we have a punitive welfare system that actively discriminates against vulnerable people.
Vulnerable people will often have had terrible experiences of dealing with authority, including organisations like energy suppliers.
They are of course much more likely for these suppliers to find it difficult to contact them. So, a cursory attempt to contact them before installing a prepayment meter really isn't good enough.
Nor is Scottish Power's commitment to continuing to put these checks into the hands of debt collectors.
The suppliers and Ofgem have drawn up a code that barely protects anyone.
They have drawn up a definition of vulnerable that is so loose almost everyone will slip through it.
As I pointed out at committee the NHS classes everyone over 65 as being at higher risk from cold temperatures at home, yet the suppliers and Ofgem have decided that only people over 85 will get protection from forced installations.
I could go on with the examples but will mention one more, they don't consider having dementia as being a reason to not be forced onto prepay.
This code is about restarting forced instillations and not about protecting people. Where suppliers and regulators have failed, governments have stepped in.
I would like to see a law like the one passed in the late 90s for water to stop anyone from having their energy disconnected."
---
Support our Nation today
For the price of a cup of coffee a month you can help us create an independent, not-for-profit, national news service for the people of Wales, by the people of Wales.