Opinion
It's National Greyhound Day; here's why it's time to Cut The Chase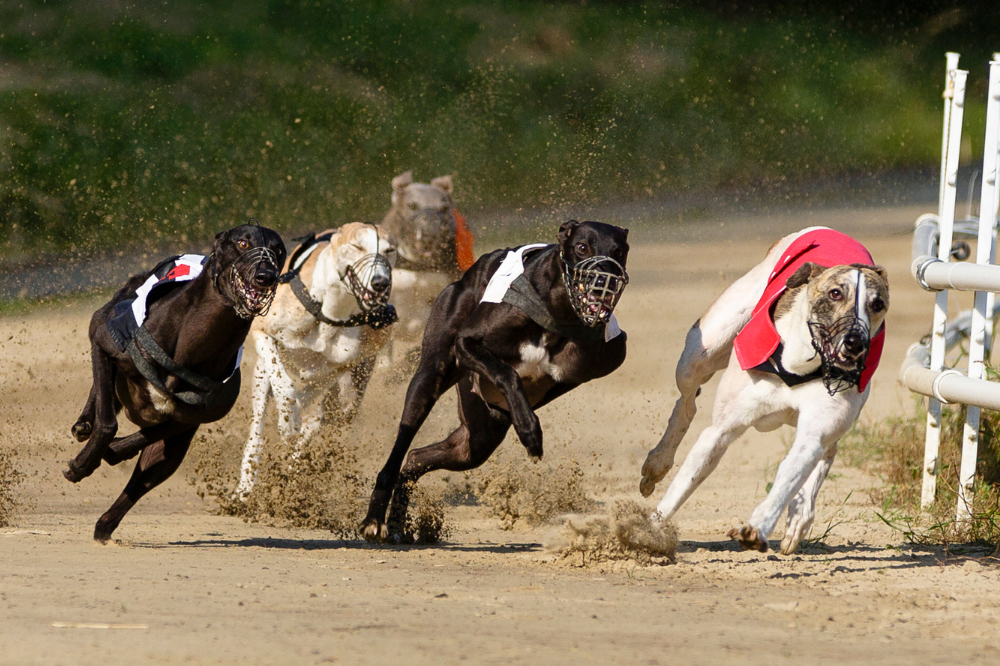 Rob Simkins, Cut The Chase
The 2nd of June this year marks National Greyhound Day which this year our collective organisations Dogs Trust, RSPCA, Blue Cross, Hope Rescue and Greyhound Rescue Wales will mark a bit differently. We have come together as Wales' leading animal welfare organisations to call for a phased end to Greyhound racing.
You may be alarmed to know that data from tracks licensed by the Greyhound Board of Great Britain show that between 2018-2021 over 2,000 greyhounds died or were put to sleep as a result of greyhound racing and a further 18,000 injuries were also recorded for the same time period.
In Wales, which has just one remaining track, the Amazing Greys project – run by Hope Rescue, taking injured dogs from the Valley Stadium – supported more than 200 greyhounds between 2018 and 2021, including 40 who suffered severe injuries requiring extensive treatment, such as amputation.
Our concerns for greyhounds extend beyond their life at racetracks. To give some examples, these include the inadequate socialisation and habituation of puppies as well as tattooing of puppies for identification during rearing, poor environments during schooling, trialling and racing, the use of oestrus suppressants to enable racing, inappropriate transportation at all stages, presence of dental disease and the impacts of extreme weather.

Wastage
Sadly, there are missing puppies so often referred to by the sector as the "wastage" between births and racing registrations as well as the concerns around the career longevity of dogs involved in the sport with ninety per cent of greyhounds no longer racing by five years of age, resulting in our concerns for the welfare of the dogs once their racing career has come to an end.
Many greyhounds are handed over by their trainers to rehoming centres like ours – where they start the process of finding a new home.
In some instances, these dogs arrive in very poor condition, some with severe injuries and in need of significant rehabilitation before they are ready for their forever homes. Some rehoming organisations (if they don't campaign to end racing) receive a small financial contribution from the Greyhound Board of Great Britain for taking on and rehoming an ex-racing greyhound.
However, in many instances this doesn't cover the cost of food or staffing, let alone veterinary fees for complex procedures required to support dogs injured as a result of racing.
Amputation
In 2019, Dogs Trust took in Duncan, who had been injured at the Valley racetrack. After seeing a specialist orthopaedic vet, the decision was taken to amputate his rear right leg. As well as the impact on Duncan's welfare, this cost Dogs Trust well over £1000 in veterinary fees. Duncan was nursed back to health and was able to adapt to life with three legs. Sadly, we have seen too many dogs suffer like Duncan. No dog should become injured or lose their life for entertainment.
After years of working in partnership with the greyhound racing industry to try and improve welfare standards, we've reached the final bend. This is why Dogs Trust along with partner organisations such as Blue Cross, Greyhound Rescue Wales, Hope Rescue and the RSPCA are calling on the Welsh Government to #CutTheChase – and bring about an end to greyhound racing in Wales.
So, what next? After over 18,000 people in Wales supported Hope Rescue's petition to end racing, the Senedd's Petitions Committee held an inquiry and produced a report, which supported our calls to end greyhound racing in Wales. The Welsh Government has agreed to consult on this towards the end of 2023 – which is where you come in.
As the consultation launches, we'll need as many people as we can, supporting our calls, raising awareness of the issue and writing to their elected representatives in support of a phased end to greyhound racing.
Wales has a unique opportunity to lead the way on animal welfare in the UK and to join the vast majority of nations worldwide in bringing an end to greyhound racing.
We hope you'll support us and join us in our campaign to #CutTheChase.
---
Support our Nation today
For the price of a cup of coffee a month you can help us create an independent, not-for-profit, national news service for the people of Wales, by the people of Wales.