Opinion
It's time for the Welsh independence movement to present a compelling vision of a brighter future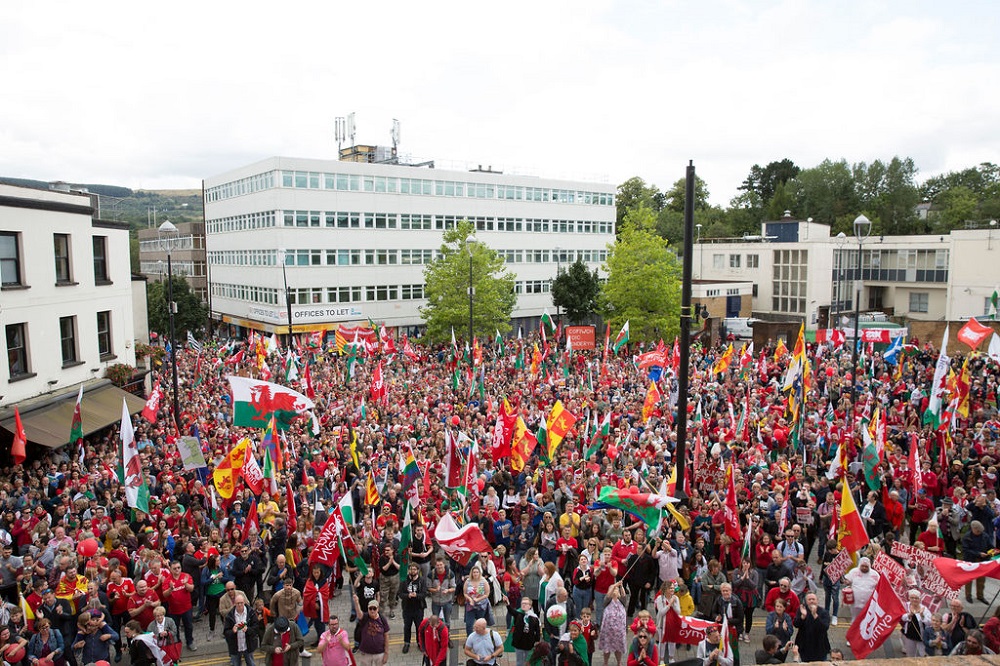 John Ball, former lecturer in economics at Swansea University
Whether support for independence in Wales has really declined, as suggested by the recent poll, or is simply a blip, remains to be seen.
But, surely the time has come for the movement to stop endlessly bleating about the problems and – as the CEO of YesCymru put it – present a compelling vision of a brighter future?
Start with the economy.
Small, independent European states have been the economic success stories of the past thirty years. The measure invariably used is Gross Domestic Product (GDP) per capita.
This is an arbitrary measure based on dividing the nations productive wealth by its population but is a measure used by all countries and agencies.
The six nations with the highest GDP per capita are Ireland, Iceland, Norway, Denmark, Finland and Sweden. The fastest growing economy in Europe pre-covid was Ireland, outstepping all the other EU member countries. Ireland was once the poorest country in the entire European continent, as a free nation it has flourished.
Perhaps a more interesting measure is to look at personal incomes, the nations with the highest personal incomes are Luxembourg, Sweden, Norway, Ireland, Norway, Denmark and Finland.
Four European nations outgrew EU average economic growth by a factor of 5%; Slovakia and the three Baltic states, Estonia, Latvia and Lithuania. Just thirty years ago these were backward, subjugated soviet states. All are small and each has a population smaller than that of Wales, and their combined population only just exceeds that of Wales!

Quality of life
However, it is not all about the economy, it's also about quality of life. The Human Development Index, essentially a quality-of-life index, examines factors that encourage a high standard of living.  The six highest scoring nations by this measure are Norway, Sweden, Ireland (again!), Iceland, Sweden and Finland.
Medical care is always an issue. This relationship throws into hard focus the link between economic and personal care. Nations with the lowest ratio of doctors to population are Austria, Finland, Norway, Finland and Ireland.
All these have successful, growing economies and demonstrate that a nation's health is driven by its wealth, the richer the nation, the more healthy the population. Mental and physical health is determined by wealth and education. It is no coincidence that these nations have a healthy population.
Which raises in turn the role of education. The nations with the highest standards of education are Singapore, Iceland, Sweden, Denmark, Norway and Finland, reflecting their high level of spending on education.
There are other, perhaps more humdrum factors at work in the small nations. The happiest nations are Finland, Denmark, Norway, Sweden and Iceland, and apparently, the best places to raise children are Denmark, Sweden, Norway and Finland.
Things are not going to change overnight. But other small nations, many on the periphery of Europe or former soviet satellites (or both), have shown what is possible; a vibrant economy and an enviable standard of living for their people.
Above all, these nations have a high degree of social cohesion, are culturally, politically and economically strong and are proud of their success, language, culture and place in the world. We must join them!
---
Support our Nation today
For the price of a cup of coffee a month you can help us create an independent, not-for-profit, national news service for the people of Wales, by the people of Wales.