Opinion
Labour shortage: Welsh Labour's independence problem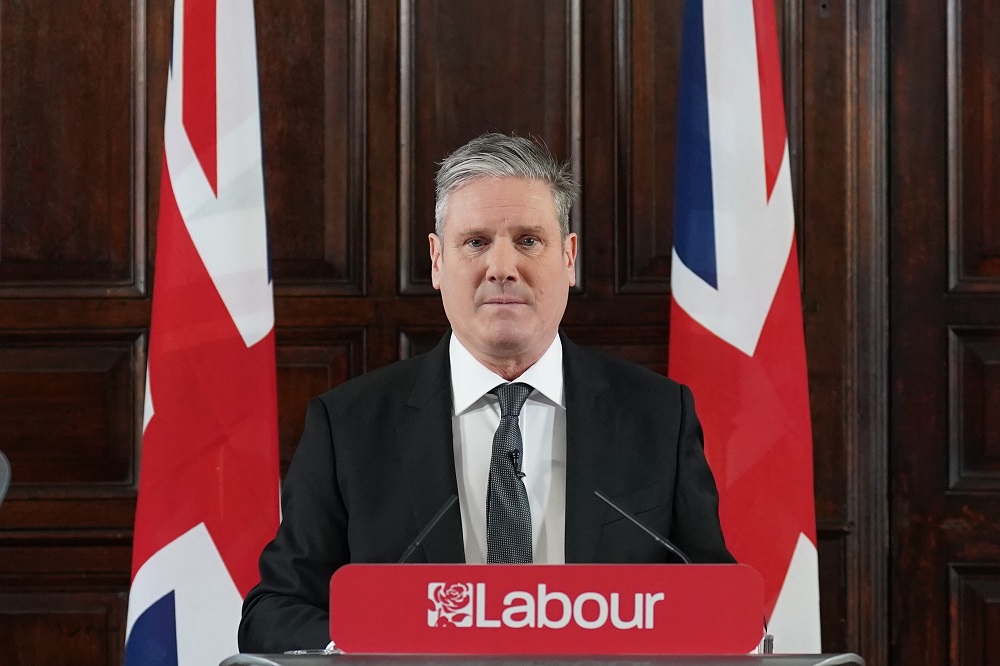 Hayden Williams
Larger, apparently secure parties can suddenly come unstuck. Scottish Labour, Ireland's Fianna Fáil, the French Socialists, and PASOK in Greece are all examples.
Could Welsh Labour go the same way?
Game of two halves
It might sound nuts to suggest Welsh Labour could come unstuck, given the party's importance in Welsh history, the depth of positive feeling, and the size of the support base.
And the people of Wales may well abandon other parties to vote strategically for Welsh Labour in the next general election too.
But this would only be a reflection of people's desire to get the Tories out — not a true reflection of what Cymru wants as a nation in its own right.
Political analysts have dismissed the idea Welsh Labour could be supplanted by the independence movement in the way Scottish Labour was, but perhaps they're overconfident on Labour's ability to keep its loyal supporters.
No-one seems too concerned by the giant fault lines running right through the party's centre, in any case.
The statistic that half of all Welsh Labour voters are pro-independence is well-worn by now, but when you add in the fact that Indy-Labour is essentially a splinter group waiting to happen, Welsh Labour could be in for a shakeup.
The other big factor is only half of Wales' eligible voting population showed up to vote at the 2021 Senedd election, so what's that missing half thinking and feeling by now?
It would be complacent of Labour to sit back and assume half of Wales' potential voters remain apathetic, and then to further assume those people, if inspired to vote, would be bound to vote Labour thanks to Tory atrocities.

Radical change
With the financial collapse of 2008, the neoliberal spell began to fade. People have started waking up, demanding radical, structural change; so much so that in some countries (like Italy) they're willing to back fascists to get it.
Sunak's newly announced policy on asylum seekers is an obvious attempt to tap into the same kind of discontent through populist support, by shifting people's dissatisfactions onto convenient scapegoats.
In a popular movement, Wales would go left rather than right. But Welsh Labour is peddling left-of-centre. They won't deliver anything radical because they're too often concerned with the Starmer party line.
And as one Nation Cymru reader commented, you can hardly get a cigarette paper between UK Labour and the Conservatives nowadays.
This was nowhere more apparent than at the end of last week's Welsh Labour conference.
'Further-devolved rule-book'
Mark Drakeford's 'home rule' version of federalism has been described by one Indy-Labour supporter as "vague and misleading" because it sounds like independence but it isn't.
Half of Labour's support might be pro-independence, but the political party's vision stops short at greater devolution — and Westminster is still the overarching power in that scenario.
Promises to entrench devolution depend on the entrenchment being agreed to in the UK Parliament, so promising isn't the same as delivering, and Welsh Labour must surely know this.
It's also taking victory for Starmer in 2025 for granted.
Like a Russian doll inside the bigger UK Labour shell, Welsh Labour has now tried exactly the same trick on the Welsh party faithful, offering 'further devolution' from Starmer — as if Starmer would ever be mad enough to let all those Welsh Labour votes stand apart.
Independence
On the other hand, there's true independence. Independence could bring about the radical changes people seem to want.
The indy movement in Wales is political, of course, but grass-roots, and presently not tied to any specific political party.
As such, it represents a welcome restoration or rejoining of public interest in political life — but it needs a political party to gain any capability for realising its ambition.
If Welsh Labour doesn't get on board with that, the party element desiring independence will just have to accept it or vote somewhere else. It could mean a Labour split after all, or it could just mean at least some people end up voting for a different party.
It won't matter how many times Welsh Labour repeats the word "bold." If they want to keep it together, sooner or later they'll have to put their money where their mouth is and boldly leave both UK Labour and unionism behind.
Hayden Williams is a New Zealand based journalist, a member of Plaid Cymru, and a member of the New Zealand Labour Party.
---
Support our Nation today
For the price of a cup of coffee a month you can help us create an independent, not-for-profit, national news service for the people of Wales, by the people of Wales.