Opinion
Last of the summer whine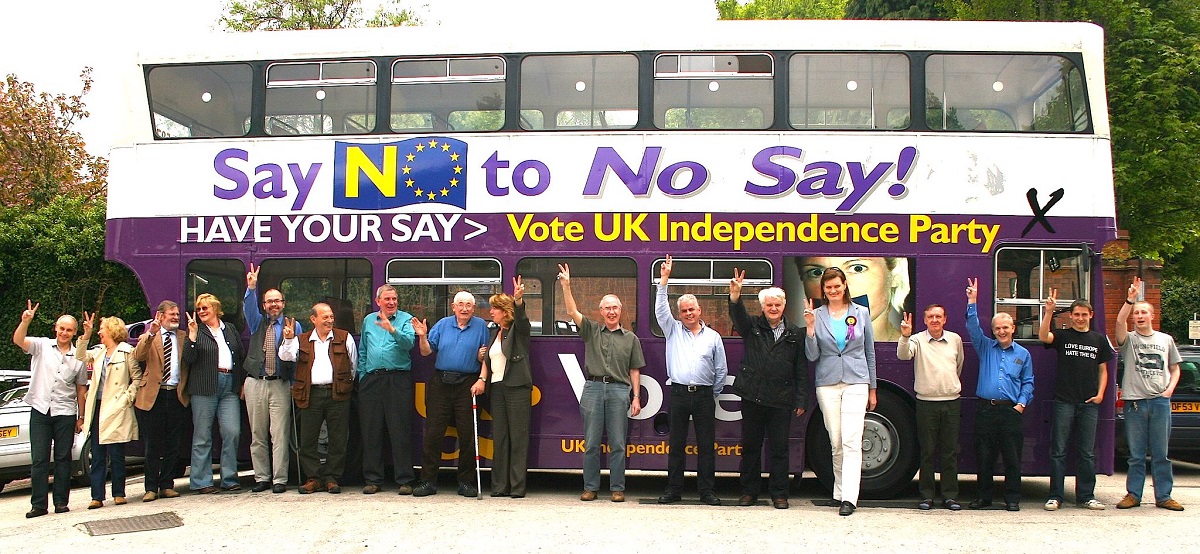 Ben Wildsmith
However ground down and spiritually impoverished you have been by the UK political scene over the last few years, I warn you that the forthcoming General Election will require accessing reserves of moral fibre generally earmarked for palliative self-care.
We know the grim territory that the Tories will choose to die on: refugees and gender issues.
"Mr. Sunak, with a loaf of bread now costing £8.75, what fiscal strategies do you propose to help people put food on the table?'
"Laura, I've been very clear that my pledge is cut inflation. I'm sure that you guys in the electorate understand that the real question is whether an inflatable dinghy can have a penis. I say it can't, what does Captain Flip-Flop say?"
So far, so predictable, the flailing demise of a bankrupt government can be an enjoyable spectacle when a healthy democracy corrects course and changes personnel.
The model for this is 1997, when John Major's disintegrating party was swept away on a tide of New Labour modernity.
The old yielded to the new as naturally as the turning of the seasons and we looked forward to a new Millennium full of ciabatta and public/private partnerships.

Quagmire
Fast-forward to today and Labour has none of the confidence that fuelled the Blair landslide.
Bold signature policies like the minimum wage and child tax credits have been replaced by obsessive cautiousness and a commitment not to worry the bond markets.
Part of the problem lies in the decline in moral authority that Labour now wrestles with. Soon after coming to power, Blair went on TV to explain why Formula One, owned by Labour donor Bernie Ecclestone, had been excluded from the ban on tobacco advertising ban in sport.
"I think most people recognise me as a pretty straight guy," Blair beamed, expending the first few coins of political capital that would eventually be exhausted by the Iraq war.
When evaluating the Blair/Brown years, it's tempting for the political class to compare them favourably to the austerity-blighted, Brexity, Covidy quagmire that we've endured since.
The problem with this reading is that if the New Labour government had done what it said on the tin, then the mechanics of wealth distribution would have been tooled to ensure that the nations and regions of the UK weren't so economically hollowed out by globalisation that their voters were prone to exploitation by faux-nationalist con artists like Nigel Farage.
So don't expect Keir Starmer to barnstorm around Britain in a euphoric seizure of the political zeitgeist.
Whist Boris Johnson was being cast into the desert the other week Shadow Chancellor Rachel Reeves quietly announced that Labour would be continuing with the triple lock on pensions. You will find no economist who supports this policy, so she defended it on moral grounds as the 'right thing to do'.
Asinine political views
Labour pledges no longer deemed feasible include commitments to abolish tuition fees, invest in green energy and nationalise utilities so, whilst the CEO of Saga Cruises sighs with relief, the rest of us are facing another election in which the voting intentions of the elderly is the only game in town.
I'm not suggesting that the gerontocracy should be stripped of their franchise, of course I'm not, nobody could accuse me of that and if you infer it then that says more about you than I, who never thought such a thing.
There is a smidge of a problem though, I think, with large and crucial voting blocks being decades past their experience of the workplace which is where much of people's offline political engagement occurs.
At work, you must put up with other people's abhorrent or asinine political views and maintain a relationship. If you air your own startling take on the issues of the day, you need to be able to defend it against people whose only commonality with you is use of the same car park.
In retirement, we no longer have to listen to Sue from Accounts explaining why she'd bring back the birch or Dave the Stock Controller insisting that climate change is a Globalist plot.
The trouble is that while you are looking forward to a retirement characterised by philosophical reflection on the human condition, Dave and Sue will also have time on their hands and Twitter feeds where every post they see agrees with them.
Without you to issue corrective lectures in the canteen, they are at the mercy of the algorithm and there lie trolls repeating the dog whistles of GB News 24 hours a day.
Ludicrous generalisations
The most depressing aspect of this scenario is that the ludicrous generalisations I've just made about older voters are no more offensive than the assumptions of the major parties.
Both Labour and the Tories insist that immigration must come down as a general principle, despite an acute labour shortage across the UK; neither will ascribe our ills to Brexit, in the face of mounting evidence that it is leading to ruin, and enthusiastic participation in confected culture wars is standard across the board.
The next election is set to be pitched at imaginary voters whom politicians believe to be mean-minded, credulous, and regressive.
Dreaming up an electorate fashioned in their own image is only going to work for as long as it takes for actual voters to give up on them and seek valid representation.
On current form, that day can't be far off.
You can find more of The Shrewd View and the rest of Ben's writing on Nation.Cymru by following his links on this map.
---
Support our Nation today
For the price of a cup of coffee a month you can help us create an independent, not-for-profit, national news service for the people of Wales, by the people of Wales.