Opinion
Lee Waters deserves praise for taking political honesty to a new level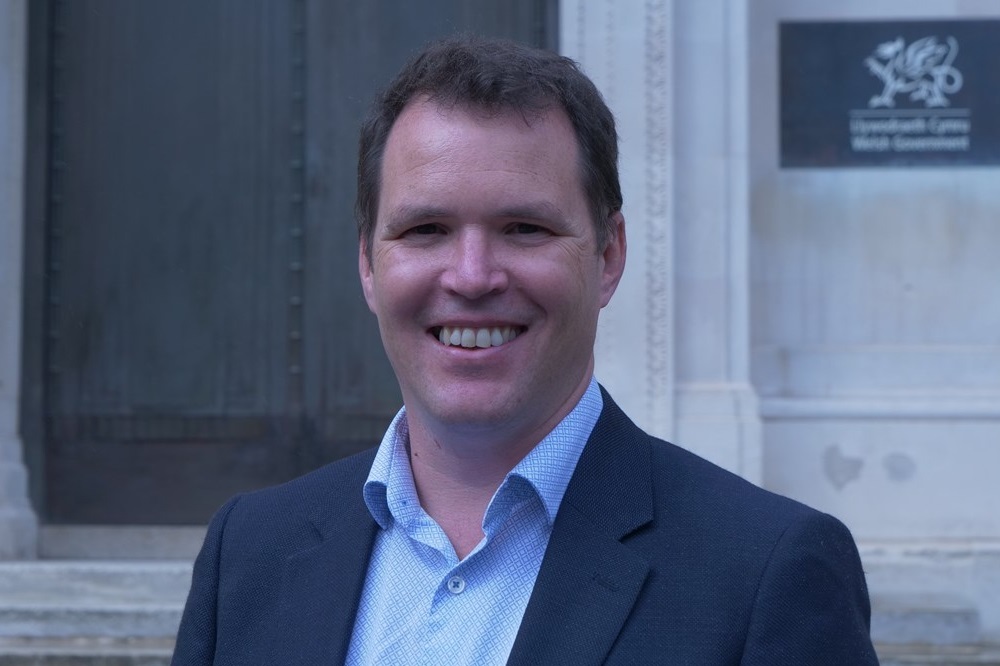 Martin Shipton
Having recently criticised Labour's Shadow Welsh Secretary Jo Stevens for failing to answer a series of questions I put to her and instead fobbing me off with a bland statement that didn't address the issues, it's only right that I should praise a Welsh Labour Minister who this week took candour – and by extension political honesty – to a new level.
Lee Waters admitted in a speech that many people's experience of travelling by train in Wales was awful.
For those who oppose the Welsh Government's policy of scrapping new road projects and using the money saved to improve public transport, Mr Waters ranks second in their league table of hate figures, just behind First Minister Mark Drakeford.
But the fact that the Deputy Transport Minister has been given the leeway to make admissions that the great majority of politicians would shy away from is surely worthy of praise in itself.
Instead of seeking to bury criticisms of Wales' rail services, Mr Waters went so far as to quote named dissatisfied passengers who complained about their shocking experiences publicly to Transport for Wales via Twitter.
This is not the way Ministers are expected to behave.
Even if there were to be an acknowledgement that things were currently not as they should be, the conventional PR advice to Mr Waters would be to brush over the downside and set out succinctly how matters would improve.
In most cases, too, the words uttered by the Minister would be scripted not by the politician but by a press officer. Inevitably the tone of the speech would have been that of an extended press release.
On this occasion, though, the speech was, I can reveal, written by Mr Waters himself. He asked the Welsh Government's press office to distribute it to the media on his behalf, but press officers themselves were not involved in putting it together.

Piqued
Mr Waters was clearly piqued by recent disclosures that he had sometimes travelled by car in his Llanelli constituency and between Llanelli and Cardiff.
In doing so he broke no rules but was accused by opponents of hypocrisy, given that he had cancelled much of the Welsh Government's road building programme.
His opposition to driving cars is not, as it happens, as fundamentalist as has been suggested by those who disagree with him about the road scheme cancellations, so the charge of hypocrisy doesn't really stack up. But it's not surprising it was made.
He took it as a cue to express empathy and understanding for the many Welsh passengers who have had bad experiences travelling by train – and to do so in as direct a way as possible, by quoting their words in a high profile speech.
Mr Waters didn't leave it at that, going on to admit that those affected would not be placated by sympathetic words, but only once the promised improvements had been delivered.
Again, such an approach is contrary to the normal political modus operandi, which is to make general statements of intent aimed at neutralising the impact of criticism while in truth offering no tangible improvements.
This is not the first time Mr Waters has broken with convention in such a way.
Candid
In 2019 he made another astonishingly candid admission – that the Welsh Government had pretended for 20 years that it knew what it was doing on the economy, when the truth was that it didn't.
Speaking to leaders of the co-operative sector at a lunch in The Clink restaurant at Cardiff Prison, Mr Waters said: "There's a degree of disappointment among some people … who feel that devolution hasn't achieved its potential.
"For 20 years we've pretended we know what we're doing on the economy – and the truth is we don't really know what we're doing on the economy. Nobody knows what they're doing on the economy.
"Everybody is making it up as we go along – and let's just be honest about that. We've thrown all the orthodox tools we can think of at growing the economy in the conventional way, and we've achieved static GDP over 20 years."
He added: "The levels of GVA per head now are the same as they were in 1999. And that's not from a lack of trying. There's no failure on the part of ministers and civil servants. Boy, have they tried!
"But it's an approach that has its limits for Wales – and we need to try a different approach."
GVA – Gross Value Added – is a variation on GDP (Gross Domestic Product), and is used to measure the average contribution per head of individuals to a regional economy. Like the other devolved nations, Wales is seen in this context as a region of the UK.
Mr Waters' "Clink" speech only got reported by chance. I was the only journalist present, as a guest of the Wales Co-operative Centre, now Cwmpas.
I hadn't realised he was due to give a speech, but immediately activated the recorder on my phone when he began speaking, knowing him well enough to realise he might say something newsworthy. As things turned out, he more than lived up to my expectations.
As with this week's example, he left behind the normal rules of engagement for a politician.
At the time his title was Deputy Economy Minister. To assert that "we" hadn't known what we were doing on the economy was quite an admission. The assumption is that "we" were the Welsh Government or Welsh Labour, but the definition could be wider than that, including all politicians involved in the devolution project, as well as their advisers and officials.
Honest
The failure to improve the state of the Welsh economy does, of course, have multiple and complex causes. But there was something engagingly honest about Mr Waters' confession of ignorance, largely because it was so unusual.
His party's opponents made hay at the time about what was seen as a major gaffe. There was speculation that he might be sacked by Mr Drakeford, but that didn't happen. We can assume that the First Minister recognised the value of having a straight-talking minister who was determined to do more than mouth platitudes, even if his comments were sometimes eyebrow-raising.
I've known Lee Waters for around 25 years, since he was working for Ron Davies in the heady, early period of devolution before what was the National Assembly came into existence.
He could be abrasive, sometimes seemed to verge on arrogance, and it's fair to say that he and I had a row or two. He's less spiky now, though still passionate about what he believes in.
I've heard it said provocatively that he's not "a real politician" at all, although I'd probably only go so far as to say that he's an unconventional one.
But if you pitch his unconventional approach to his role against the opposite and much more common stance adopted by those who play the usual political game of dissembling and avoidance, I'm with Lee Waters every time.
---
Support our Nation today
For the price of a cup of coffee a month you can help us create an independent, not-for-profit, national news service for the people of Wales, by the people of Wales.