Opinion
Let's just admit it – starting Christmas in November isn't fun for anyone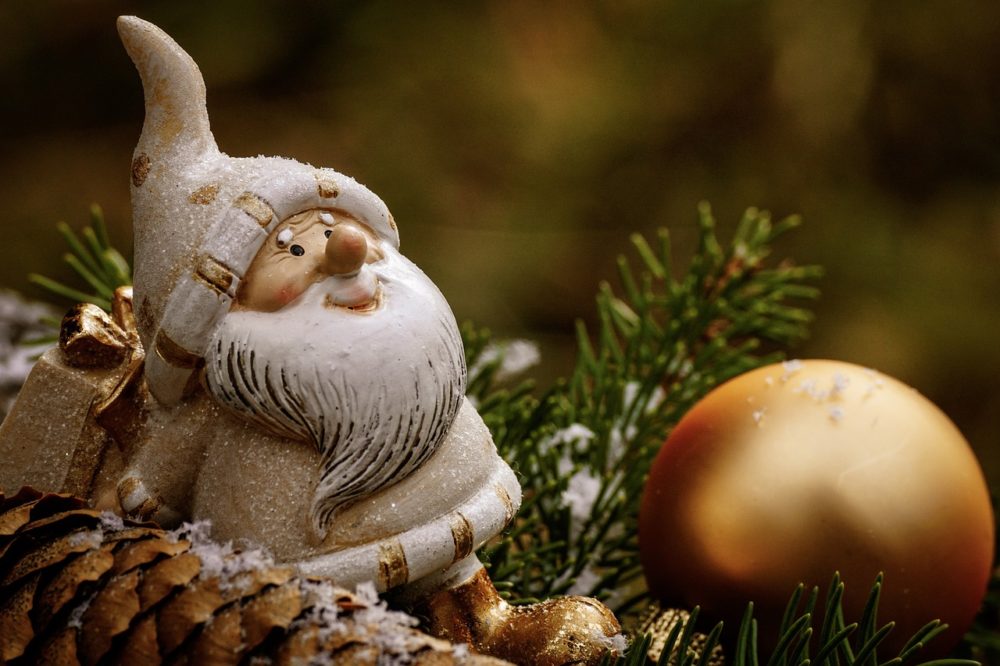 Stephen Price
Similar to Mhairi Black's rousing speech accusing the Labour Party of leaving her and not the other way around, I like to say that television left me a long time ago.
I can't look at it lately without becoming angry (the TV that is, but also the Labour Party come to think of it) although I tend to unwillingly find out what's happening on the box via the news or social media.
Sadly, and evidently through doom scrolling or catching glimpses of online news blurbs, I could quite confidently tell you all about the latest Christmas TV ads, the faux outrage and the marketing panel-devised attempts to elicit emotion and nostalgia (not sales of course) despite my not having sat through any of them.
That ability alone tells me I've made the right decision to not be marketed to in my spare time and to instead spend my time re-watching things I know I'll like on DVD or actively listening to music in the foreground once again. What a forgotten joy that is.
Is anyone actually buying this cloying vapid version of Christmas any more though? The first few John Lewis ads were a novelty but surely it's had its time now.
One of the reasons the festive season was so special before this age of excess is because it was so fleeting. It's the most wonderful time of the year – not the most wonderful two months of the year.
For us 80s children and I assume all those prior, presents were a thing we'd have to wait patiently for until birthdays and Christmas. We wished it could be Christmas every day, but we didn't actually expect that wish to come true – now we don't wait for Christmas Day to have that thing we've wanted all year long, we get it now or get someone else to get it for us now. And then we want the next thing and we get that too.
It was a rule in my house that the decorations would go up in the second week of December at the earliest, and it always felt heartbreaking to take them down again on the sixth of January – the living room left bare, joyless and cold.
Nowadays it couldn't be more different.

Joy
We all like to prolong our joy for as long as we can, it's human nature. But the weather is relatively mild – the leaves might be a different colour, but they're yet to fully loosen their grip yet. It's very much autumn still, and as much as we should all learn to dance in the rain, for anyone paying the slightest amount of attention, world events just a stone's throw from the little town of Bethlehem are just a little too hard to ignore.
The same old movies and repeats on TV are part of the fun of Christmas. Home Alone, The Grinch, The Snowman, The Holiday, The Vicar of Dibley et al. But two months of those? Sounds like something that would interest the top dogs at Guantanamo Bay should they be looking for some new seasonal torture methods.
Watching a Christmas movie after coming home from work, knowing that tomorrow we'll be back in work again too… Snow isn't falling around any of us and there are no bells ringing out where I'm standing. It's (not) Christmas. Who are we trying to kid?
Just imagine how you'd really feel if a carol singer were to knock on your door the day after bonfire night, or four days before for that matter. I'd personally suggest they seek some appropriate medical support, or pelt them with last year's unwanted sprouts and the remains of a luxury nut selection.
I remember starting Christmas a little too early a few years back and couldn't help but feel I'd 'peaked too soon'.
Carols from Kings CDs on loop, Wilko (RIP) fairy lights scattered around the room and all the festive food and drink I could get my hands on displayed on the kitchen worktops to remind me to keep stuffing my face.
It's Christmas. It's what baby Jesus would have wanted.
Madness
By Boxing Day I was done. The cards were recycled, the tree came down and all signs of Christmas were gone. I was ready to spring clean three months early and we were only on the second of the twelve days of Christmas. The following year I had a reheated Chinese and went to a Carol service and that may or may not be my exact same plan for this year. All I want for Christmas, it seems, is a break from the madness, not more of it.
With that admission out of the way then, I fear that if we all carry on like we are then Christmas will become just a performative act with every player hiding the secret, deep down realisation that it's all just become a bit tacky, a bit overdone, a bit too much. Christmas will inevitably lose its spark if it hasn't already. Two months of Christmas jumper and matching pyjama wearing? Pass me the sick bucket.
So, why don't we all agree to put Mariah back on ice for a while longer (maybe a few decades in her case) and admit that Christmas and November don't belong in the same sentence. We're all skint, we're all fatigued by the news right now, and too much of a good thing is never a good thing. Let's just have some peace and goodwill and leave the tree in the attic until next month.
December will be magic again. But only if we wait for the bleak midwinter of old, exercise just a little restraint and delay our pleasure and the opening of that all-too-tempting chocolate orange. I promise it'll taste all the better for it.
---
Support our Nation today
For the price of a cup of coffee a month you can help us create an independent, not-for-profit, national news service for the people of Wales, by the people of Wales.