Opinion
Letter from Åland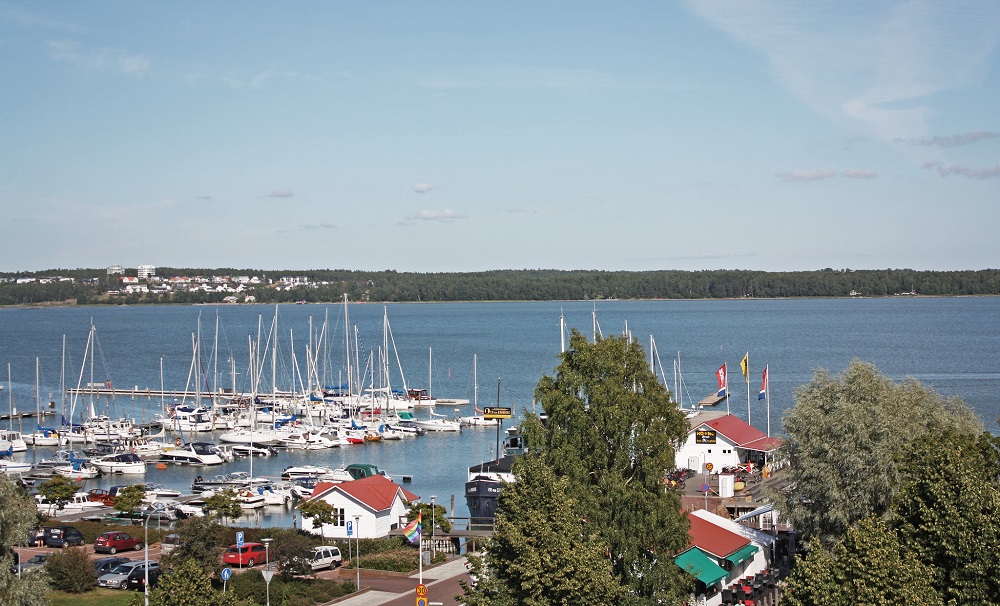 Martin Shipton
Few people in Wales will be aware of the existence of the Åland Islands. Even fewer will know that the parliament of this self-governing region of Finland, with less than 1% of the population of Wales, has more powers than the Senedd.
I've just become aware of this during a trip in which I caught up with Rob Watkins, a former newspaper colleague in Cardiff who now lives in Åland with his wife – a native of the region – and their two teenage children.
Åland has around 6,700 islands, but only about 60 are inhabited. Homes are mainly constructed of wood and the countryside outside the main town Mariehamn is luscious, with the sea never far away.
It's five and a half hours by ferry from both Turku, a city on Finland's mainland, and Stockholm, the capital of Sweden. People from Åland speak Swedish rather than Finnish, although they tend to identify with Åland rather than either of the two countries.
Seafaring has been an important part of the local economy for centuries, and Mariehamn's maritime museum explains how ships from Åland traded regularly with countries as far away as Australia. But the local economy is diverse and there is a palpable sense of prosperity.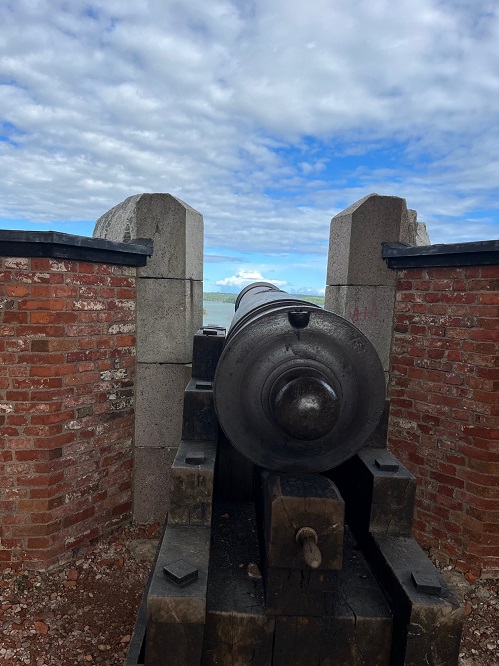 Until the overthrow of the last Tsar in 1917, Åland was the westernmost outpost of the Russian Empire, which had seized it from Sweden following a war in 1809. To this day, there is a hilltop gun emplacement you can visit with 19th century cannons trained on the waterway below as part of the islands' defences against invasion.
But Åland has been demilitarised since the newly formed League of Nations decided in the aftermath of the First World War that it should be ceded to Finland rather than Sweden.
The League drew up a devolution settlement for Åland that in several respects is superior to the comparable settlement which currently applies in Wales.

Income
The income received by the island's parliament consists of Åland's own revenues and a lump sum received from the Finnish Government, which constitutes a form of repayment of a part of the taxes paid by Åland to the Finnish state.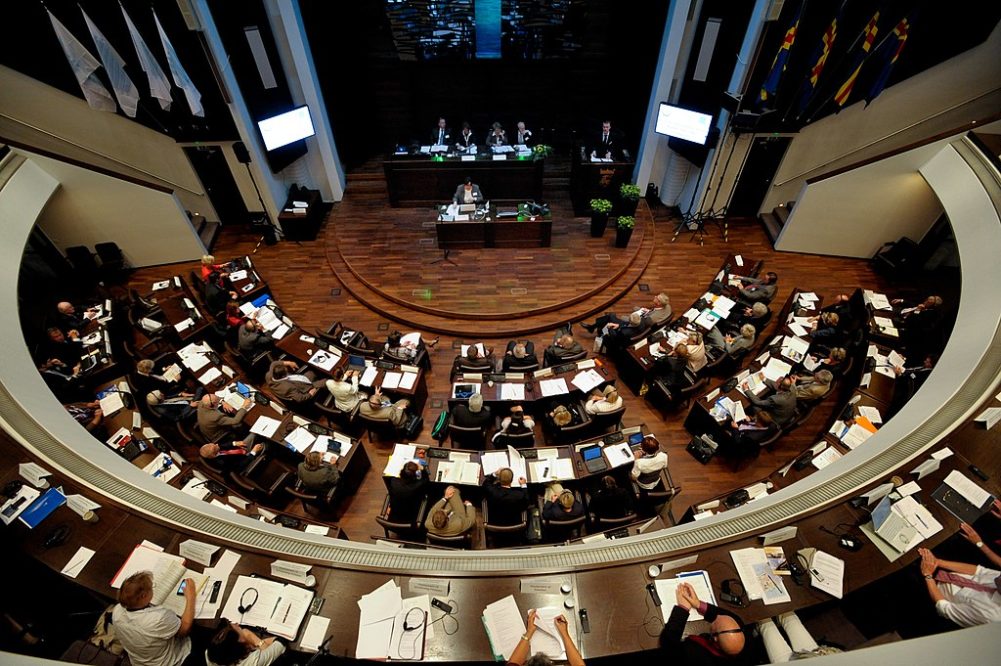 The Åland Parliament has the right to pass legislation on education, culture and the preservation of ancient monuments; health and medical care; the environment; promotion of industry; internal transport; local government; policing; postal communications; and radio and television.
Finnish state law applies in reserved policy areas where the Åland Parliament does not have legislative powers: foreign affairs; most areas of civil and criminal law; the court system; customs; and state taxation.
In several areas Åland's parliament has more powers than the Senedd. Unlike Åland, Wales has only limited powers in relation to the environment and internal transport (Westminster retains responsibility for rail infrastructure planning and the funding of Network Rail in Wales) and none in relation to policing, postal communications and radio and television.
While it is Welsh Labour policy to devolve policing powers to the Welsh Government, the party's deputy leader Carolyn Harris has publicly opposed such a move and UK Labour has not pledged to do so if it wins the general election likely to be held next year.
Following a recent report, the Welsh Government is now in the somewhat humiliating position of considering whether it should establish at considerable expense a talking shop called the "Shadow Broadcasting Authority" to monitor developments in a field over which it has no power.
Meanwhile the Royal Mail has been privatised by the Tory government at Westminster.
It's in another policy area, however, where the contrast between the relative powers of Åland and Wales is most stark.
All but a small minority of cranks and conspiracy theorists agree that climate change poses the greatest risk to humanity and the environment.
Offshore wind power
Åland's physical location between the Finnish and Swedish mainlands makes it perfect for the generation of offshore wind power. The Åland Government has full control of environmental powers under its devolution settlement and is pressing ahead with an ambitious project that will see the region benefit financially from the sale of renewable energy to both countries.
In April 2023 the online news outlet balticwind.eu reported: "The government of Åland's project Sunnanvind's mission is to enable offshore wind power in Åland's sea areas. After the project's preparatory activities, the government will carry out a competitive bidding process on market terms for the right to use the sea areas for energy production.
"Åland's geographical location in the middle of the Baltic Sea between Sweden and Finland with increasing energy needs, good wind conditions and the large uniform sea areas, provide good business opportunities for energy production. The project and development of offshore wind farms enjoys strong local parliamentary support. Åland has legislative authority, amongst others, in the areas of construction and spatial planning, energy and environment, which are central to wind power projects. Project Sunnanvind receives funding from the EU's Recovery and Resilience facility."
By contrast, the Welsh Government has no responsibility for offshore wind, which remains a policy area reserved to Westminster. Equally, the Scottish Government has no responsibility over most aspects of energy policy including "the generation and supply of electricity, oil and gas; the exploration and extraction of offshore oil reserves; coal ownership and exploitation and deep and opencast coal mining; and nuclear energy and safety". Meanwhile Northern Ireland's devolution settlement specifically excludes "the foreshore and seabed".
There is something quite absurd about a situation where the government of a small territory whose population has only just nudged over 30,000 has control over offshore wind, while Wales, with a population more than 100 times the size, does not.
But the explanation for why this is the case seems obvious: the British state was anxious to ensure that upstart devolved administrations would not benefit from any potential revenues that might flow from new sources of energy.
One of the longstanding grievances of Scottish nationalists has been that revenues from North Sea oil and gas have gone to the UK Government rather than to Scotland. The way the devolution settlements have been constructed perpetuate such an approach into the age of renewable energy.
Enlightened
The Åland Islands have benefitted from the enlightened, maximalist approach towards devolution adopted by the League of Nations a century ago, while Wales has been held back.
My discovery of the devolution shortfall between Wales and Åland reminds me of a similar comparison I highlighted back in 2005. At that time our then National Assembly had no power to make laws of its own. The condescending attitude of Westminster was that Wales shouldn't be allowed to run before it could walk.
I visited Alderney, one of the smaller Channel Islands, and wrote about how it had primary law making powers, but Wales didn't. Six years later Welsh voters backed decisively a system where laws relating only to Wales were made in Wales.
The Welsh Government wants to play its part in reducing carbon emissions and has set ambitious targets aimed at achieving net zero. Yet without control of offshore wind projects its ability to coordinate the transition to renewable energy is hampered.
Surely it's time that Wales was granted parity with the Åland Islands, in this respect at least.
---
Support our Nation today
For the price of a cup of coffee a month you can help us create an independent, not-for-profit, national news service for the people of Wales, by the people of Wales.