Opinion
Mind your language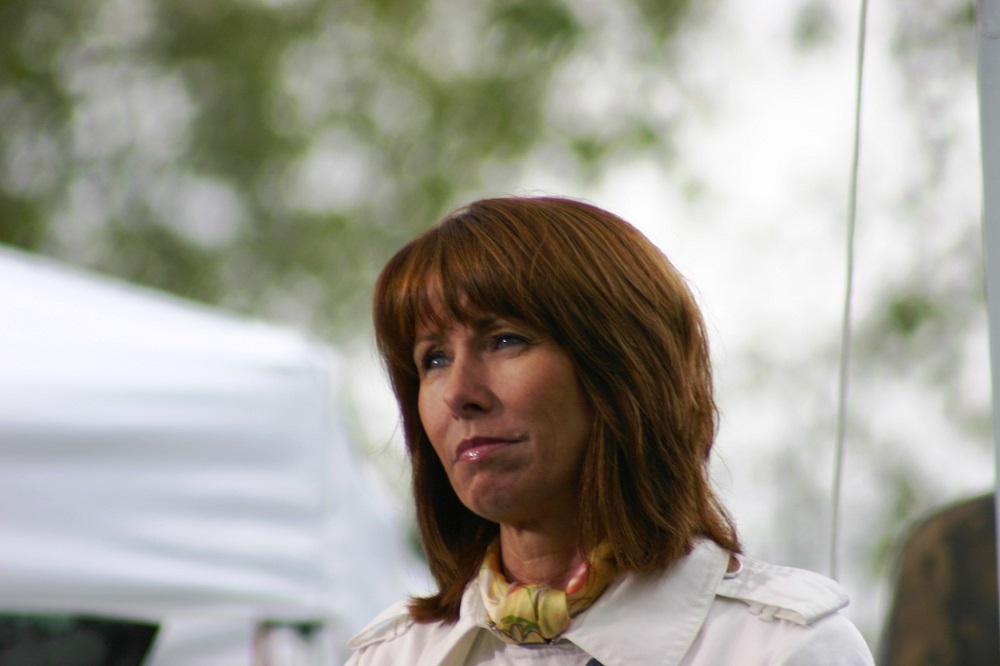 Mark Hutchings
The current turmoil in Plaid Cymru presents many challenges. Notably among broadcasters who for whatever reason have failed to familiarise themselves with the pronunciation guide.
As news broke that Llŷr Gruffydd, was the interim leader of the troubled party, Sky flashed the announcement to its viewers with an audible whoosh of journalistic drama.
The immensely talented presenter Kay Burley then set off with the news like an Olympic athlete, quickly out of the blocks but clipping the first hurdle, Llyr, then clattering into the subsequent obstacles of Senedd and Cymru.
Over many years as a Wales correspondent serving UK-wide audiences, I have seen, and sadly heard, it all before. Kay by no means stands alone as a top flight presenter floored live on air by this strange old language called Welsh.
A familiar part of my job at the BBC was fire-fighting mispronunciations, though ideally I would try to head them off early. My success rate was a bit "Sam Allardycey". I could just about get us out of trouble but not with a huge amount of finesse.
I'd provide a quick Route One steer, then listen with trepidation, with the sound slightly turned down, as if to deaden any faulty aim.
If it was an introduction to an interview with me, I would sometimes take the coward's way out when asked for advice.
"How do you pronounce it?"
"Er don't. I'll do it instead."

Mangled
In particular, I have never quite understood how often Cymru gets mangled. I can only think it's some sort of confusion with the word cwm, though I may be slightly over-generous in my interpretation. And, let's be honest, as a word, it's been around a fair while.
There are notable exceptions. 5 Live's Nihal Arthanayake was a model of engagement with the language at an outside broadcast in Caernarfon last year, ably assisted by comedian Tudur Owen. And I've never met a broadcaster who gets it wrong out of any sense of ill-will. Would be bizarre if they did.
Sometimes it helps, a bit, to see the funny side with an "if you didn't laugh, you'd cry" type approach.
Tonypandy is frequently pronounced in a way that you wonder whatever happened to Andy (dated reference), while Pontardulais was once delivered as Pont-ar-du-lay, which seemed to give it a rather exotic glamour.
I am not arguing that Pontardulais doesn't already possess any exotic glamour.
But then, but then. Born and raised as I was in Pontypool when Welsh was little more than a curiosity, I know how you're MEANT to say Croesyceiliog, aka Crossykilog, but can't quite give it the full welly when back home. There there's nearby Mamhilad, aka Mameyelud.
Most of all as a broadcaster, I dreaded the call to an incident in Beddau (Bather). Not just because of any particular concern over what had happened there but fearing the moment I would have to say it on air.
For all the official rules, I have always felt uneasy at pronouncing a place in a way that most people who live there wouldn't.
Fleur-de-lis
In pre-satnav days, I was once heading to a story near Blackwood. I stopped to ask someone for directions. Extraordinary to think that used to happen.
"Can you tell me how to get to Fleur-de-lis?" I naively enquired.   The elderly man looked at me blankly.
"Oh, you mean, Flower?!" he said, both bemused and amused by my ignorance.
So, on what bumpy linguistic journey will the Plaid leadership take us next? One leading contender, assuming he decides to stand, is former BBC reporter Rhun ap Iorwerth. He is well versed in how poorly versed some others can be.
There is a story that in his BBC days, someone rang the Westminster office asking for a certain "Ronnie Epworth". Or it could have been "Appleworth" – versions have varied in the telling over the years.
Either way, confusion ensued before it became clear that the caller had taking the mispronunciation of Rhun to another level. Evidence suggests it may not have held him back.
Mind you, I've been called some things in my time. And that can't be put down to language. In one of my early bylines on the Western Mail, I was Vicky Baxter-Wright for reasons I never established.
And on my first overnight news-reading shift on 5 Live, the great Rhod Sharp arrived in the studio moments before we went on air.
He turned to me with no clue as to my identity and as we hit the jingle at 1am, he announced to the nations:  "And now the news with… Hugh McVie."
It was a name, he later told me, that he had plucked out the air.
With hindsight and a sharper wit, I could have said: "It's Huw not Hugh" but the moment had passed.
So, the struggle goes on.
For sure, some names are particularly tricky for those unfamiliar with Welsh. And for many, Bannau Brycheiniog, for instance, will be something of a test, regardless of the political debate.
There is a much-repeated argument that broadcasters will make more effort with the pronunciation of a far-flung place than one just over the border. I am not convinced that's entirely true but for sure we must try harder.
And if we can get it right on a regular basis, that would really be news worth breaking.
---
Support our Nation today
For the price of a cup of coffee a month you can help us create an independent, not-for-profit, national news service for the people of Wales, by the people of Wales.