Opinion
On Social Mobility Awareness Day Luke Fletcher looks to untangle Wales' class pay gap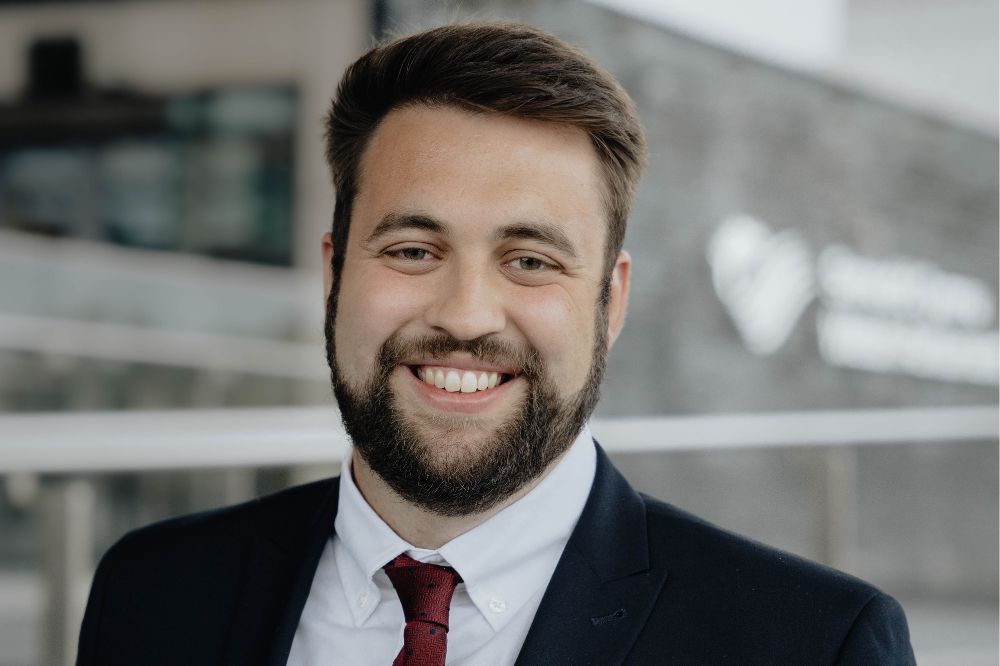 Luke Fletcher MS
"Our class origin casts a long shadow over our lives – one of the areas in which this manifests is through the existence of occupational sorting and the class pay gap."
In their panoramic 2020 study of social mobility in the UK entitled The Class Ceiling: Why it Pays to be Privileged, Sam Friedman and Daniel Laurison show that those people who come from wealthier backgrounds disproportionately get into those occupations that are more desirable, influential and, crucially, better paid.
Those who start ahead are those most likely to succeed. This argument is rehearsed often enough, and the UK is certainly not unique in this respect. However, the power of the basic point warrants repeating: money deftly steers those who have it into clearly demarcated paths, allowing certain people to nimbly navigate those career paths that increase their chances of long-term stability and 'success'. Privilege is a propulsive tailwind.
This is a point forcefully made by The Social Mobility Foundation, an organisation whose research has revealed that even when working class people enter certain occupations, they are still not paid on par with their peers from professional-managerial backgrounds. I had the pleasure of welcoming members of the Foundation to the Senedd last month and sponsoring an event where they revealed the extent of the class pay gap.
The Social Mobility Foundation's research has revealed that people from working class backgrounds are paid £6,718 less per year than their middle class peers. This represents a class pay gap of 13%, meaning that those from working class
backgrounds effectively work nearly one day in every seven for free.
In Wales, the gap is striking. Professionals of working class origin are paid £6,703 less than their peers from middle class backgrounds each year. With the exceptions of the North of Ireland (£8,537) and London (£7,713), the gap in Wales is the largest in the UK.
These vary across occupation: fire service personnel of working class origin are paid £5,229 less, solicitors £8,115 less, social workers £2,088 less, and so the list goes on. The class pay gap also cuts across ethnicity and gender. Women from working class backgrounds are paid a massive £7,331 less than women from professional-managerial origins working in the same role, while white people from professional-managerial backgrounds employed in the most prestigious roles earn £6,802 more than their peers from working class origins.

Classism
As the Foundation's analysis shows, for those of Indian heritage, the gap is even larger at £7,181. The Foundation's analysis covers a significant period of time from 2014 to 2021. While there is variation from year to year, very little change in the class pay gap over this time is indicative of very little systemic change.
However, the work the Foundation is doing in Wales to allay the forces of classism in the workplace is brilliant and encouraging. Their Aspiring Professionals Programme gives young people who are eligible for free school meals or the first in their family to attend university the skills they need to help reach their full potential. Free of charge, it supports young people from Year 12 onwards and offers full professional mentoring, skills sessions and career workshops, university application support and internships.
In 2023, 53 students from Cardiff joined the programme, joining 219 alumni students. Only five employers in Wales currently have partnerships with The Social Mobility Foundation – more Welsh employers are needed to better support our young people and help even out the playing field by providing opportunities in our
communities.
Furthermore, the Foundation's Social Mobility Employer Index is the leading authority on employer-led social mobility and a thorough assessment as to how organisations can ensure that talent from less privileged backgrounds is able to not only get in, but get on. Even though 48 entrants (32%) into the index last year had offices in Wales, these were secondary offices with the main offices located elsewhere. 32% were central government bodies and 20.8% were organisations in banking, financial services, insurance and professional services.
The work the Foundation is doing is stellar, but the underlying issues in our society that make their work necessary have been worsened by government inactivity and an unwillingness to take the radical action that our economic situation demands. Wales is home to some of the UK's most deprived communities. This is no secret.
Our economy should be a product of the kind of society we wish to see – compassionate and one where nobody goes without the essentials. Through the Co-operation Agreement, Plaid Cymru has delivered universal free school meals to all primary school children, investment in extending Flying Start childcare, and a whole raft of policies which make positive differences to the lives of people in Wales.
We could add to that list by supporting The Social Mobility Foundation's calls to support the introduction of a mandate on socioeconomic reporting for all public bodies and private firms with over 250 employees. This is a measure that could increase accountability among businesses to ensure that classism in the workplace is fought, and that fairness is par for the course, not an anomaly.
---
Support our Nation today
For the price of a cup of coffee a month you can help us create an independent, not-for-profit, national news service for the people of Wales, by the people of Wales.