Opinion
Power to the people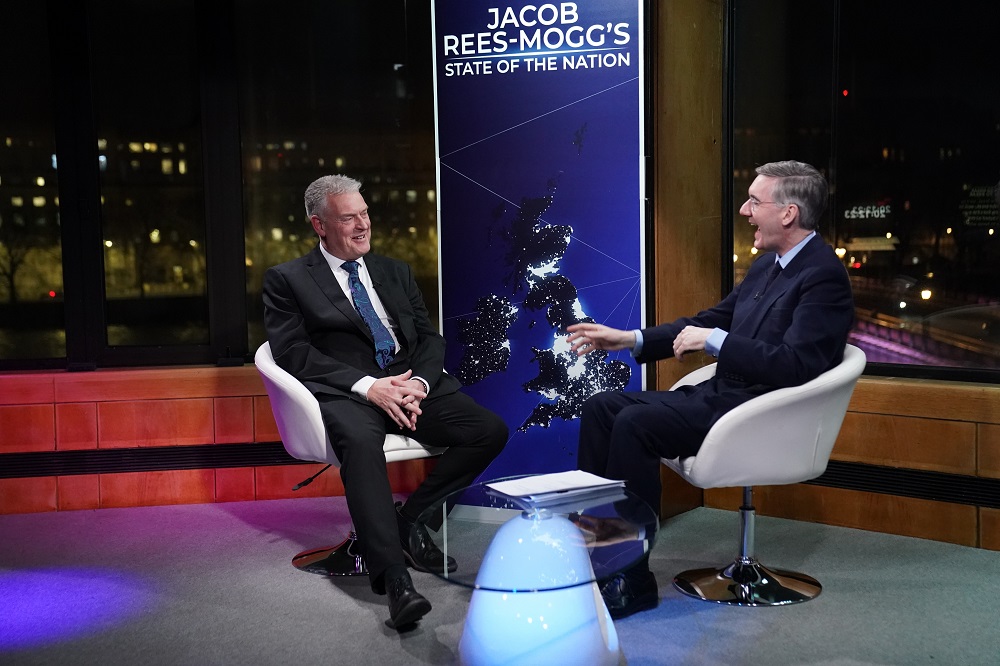 Ben Wildsmith
Poor King Charles; having been wrenched away from Wales to take over the failing family concern he inherited from his mum, he's not allowed to go on his holidays to France lest he fall victim to a Les Misérables themed flash mob.
A cynical observer might suspect that Emmanuel Macron's real concern wasn't Charles and Camilla being hauled off to the guillotine by yellow-vested sans-culottes, but the PR implications of having to entertain royalty at the Palace of Versailles.
It's an awkward look for the leader of a revolutionary republic at the best of times, but when you are already coming across like the bastard offspring of Princess Margaret and Justin Bieber you don't want to be photographed with a sparkly-hatted personification of divine patronage. Non.
The French people, you see, will be watching, and the optics work both ways. As much as Macron cannot avoid the gaze of the citizenry, neither can he avert his eyes from them.
The people are there, in public spaces putting the fear of God into anyone trying to diminish their prospects of happiness. The simple visibility of the French public in political life serves them well.
In the UK, where many have been persuaded that acts of protest are not only futile but impolite and embarrassing, our politicians can avoid us altogether for five years at a time.
By conducting politics through the media and online, dissent has been decanted into sealed echo chambers that rage away while the business of state is conducted without interference.

State forgery
Life is much easier for politicians if they are permitted to fabricate a fictional version of the people they are supposed to serve.
In Mao's China, people were urged to 'learn from the example of Comrade Lei Feng'. Lei Feng was the model Communist citizen, an ordinary soldier whose every act was unselfish and whose devotion to Mao was unparalleled.
For years he was promoted by the government as a role model and is celebrated to this day in some regions of China. There is no evidence that Lei Feng ever existed, and the diary published after his supposed death in 1962 is widely accepted as a state forgery.
In the UK, we are encouraged to believe that the likes of 30p Lee Anderson represent a vast hinterland of xenophobic, reactionary peasants whose instincts form the bedrock of 'British' character and are served by the ruling party.
But Anderson hasn't been carried aloft by a crowd of people who want their voices to be heard, he's been installed by an almost comically privileged elite to persuade the electorate that their worst, most self-defeating notions are what define them.
Meanwhile, the business of Westminster grinds on without interfacing with living, breathing commoners at all. This week, Alexander Boris de Pfeffel Johnson was 'grilled' by the Parliamentary Privileges Committee with plaudits going to Harriet Harman, who is the niece of the Earl of Longford, for her dogged questioning.
During the hearing, the division bell sounded, and participants filed into the chamber to wave through the reversal of four years' government policy on Brexit before returning to hear Johnson's evident irritation at the impertinence of it all.
Discontent
With the broadcast media focussed on the hearings, Rishi Sunak took the opportunity to release his tax details, showing earnings of £4.8 million over the last three years, on which he was taxed at 22% thanks to the higher-rate tax cut he voted for in 2016.
You might wonder what the effect of a few hundred thousand of us regularly turning up outside Parliament might have on its occupants. Would they feel the weight of their responsibility if they had to confront the citizenry in numbers?
If they could see us out of the leaded windows of committee rooms, and hear the rumble of our discontent as they stepped on to the Commons Terrace to enjoy the wine we paid for, would their sinews stiffen in fear of wronging us?
Not so long ago, Prince Charles was going to be King George, fearing that his first name was too linked with the revolutionary decapitation of Charles 1.
That he chose to persist with it suggests that royal Charlies have benefited from a recent cultural emphasis on tradition and stability at the expense of social history and societal progress.
We are looking forward to retiring five years later than the French and on around five grand a year less in state pension.
Plus ça change…
You can find the more of Ben's writing on Nation.Cymru by following his links on this map
---
Support our Nation today
For the price of a cup of coffee a month you can help us create an independent, not-for-profit, national news service for the people of Wales, by the people of Wales.