Opinion
Prepay meters scandal exposes how broken our energy market is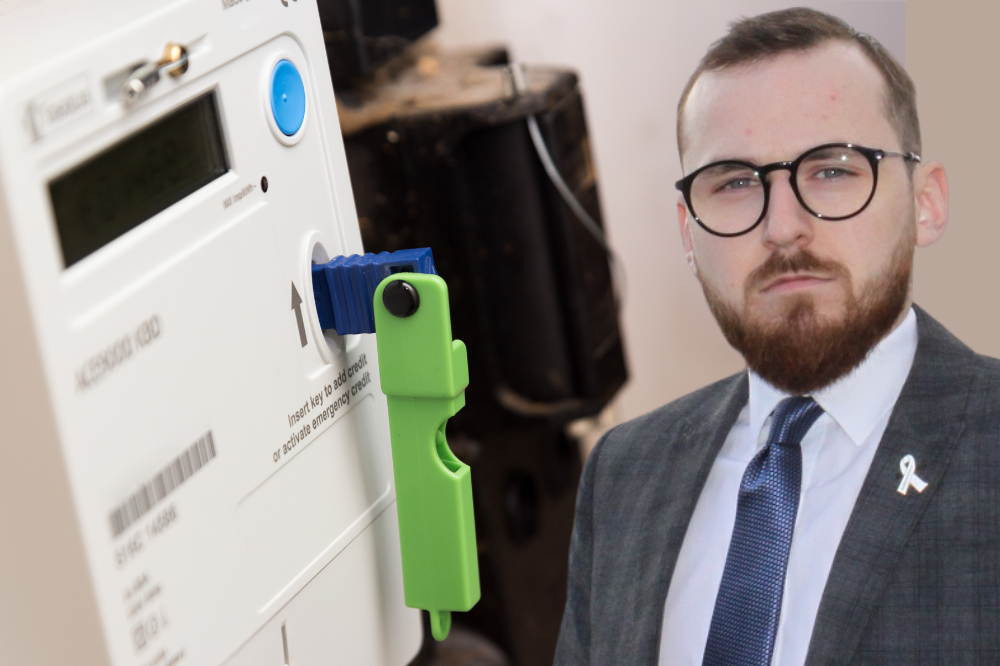 Jack Sargeant, MS Alyn and Deeside 
Speaking to residents late last year, I began to hear more and more about prepay meters and it became clear to me that something was going very wrong. I kept hearing the same thing, people being forcibly switched and that many of them were unwell.
In December I wrote to the Secretary of State Grant Shapps and called for a ban on the forced installation of prepay meters. It was shortly after this that I read a piece by campaigning journalist Dean Kirby, who had witnessed the problem first hand.
Dean was in a magistrate's court, to watch a hearing, where a debt collection agency working for several suppliers was applying for warrants to forcibly install prepay meters. In around three minutes – almost 500 warrants were approved without so much as a name being read out.
This is significant because energy suppliers are supposed to check that the individual concerned is in no way vulnerable. This clearly didn't happen. Combine this with another statistic, that just 72 of 500,000 applications to install prepay meters last year were turned down, and you begin to realise the true scale of the problem.

Dangerous
Through a series of revealing articles, Dean painted a picture of absolutely no checks being done and potentially hundreds of thousands of vulnerable people being forcibly switched. For many of these people this is a matter of life and death. I contacted Dean to better understand what was happening and began to ask a series of questions in the Senedd. I was regularly tabling urgent questions as, the more that was revealed, the more dangerous this scandal became. The Welsh Government joined my calls for a ban and belatedly the Secretary of State recognised there was a serious problem but did nothing beyond write to suppliers.
The campaign gained further momentum when a Times Newspaper exposé managed to catch on video debt collection agents forcibly installing prepay meters in the homes of very vulnerable people. A leaked memo was also sent to the BBC showing that the magistrates process had been streamlined meaning that courts were batch processing warrants without checks.
At this point OFGEM, the regulator that had previously been asleep at the wheel, worked with suppliers to get them to agree to a temporary moratorium on the installation of prepay meters until the end of March.
This week however, two extraordinary things happened that showed how broken our energy market is. Ofgem wrote to the suppliers about their concerns – that not being able to forcibly install prepay meters, often in vulnerable people's homes, would cost them money. Ofgem conceded in the letter that it might be necessary for the suppliers to put up everyone's bills, to cover this cost. The next two days saw two of these energy companies announcing record profits.
Furious
I am absolutely furious, and I know there will be absolutely zero sympathy for these companies in Alyn and Deeside and frankly everywhere else. There is no way our bills should go up!
It is clearly time for a huge change to our energy markets. This is an essential utility and should be delivered in a way that benefits society and not interests of increasing profits for the energy suppliers. Especially as these profits are driving inflation and the cost-of-living crisis.
We cannot allow a system to continue that sees vulnerable people's lives put at risk because they are constantly faced with being cut off. The stats for people running out of money on their prepay meters have gone through the roof.
I have come the conclusion that we need to legislate. In the late 1990s legislation was introduced to stop people's water supply from being cut off. Water companies could still seek to recover debts, but they could not cut people off. This was because water is needed to sustain life, the same can be said for energy and we need to put this into law."
---
Support our Nation today
For the price of a cup of coffee a month you can help us create an independent, not-for-profit, national news service for the people of Wales, by the people of Wales.