Opinion
Raving against the dying of the light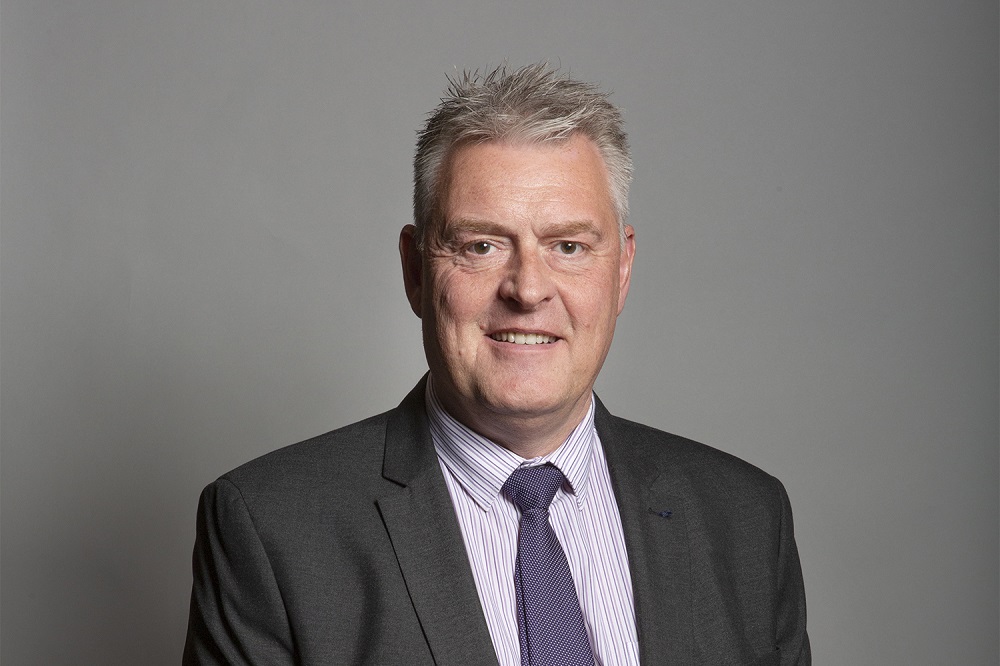 Ben Wildsmith
It's fair to say that decision making in the Conservative Party is not functioning at an optimal level.
Caught between terror and fury, the stricken blue whale is thrashing about as the current carries it towards its final resting place next to the Mr. Whippy van on Blackpool beach.
Reaching an accommodation with mortality becomes the prime challenge for all of us as we meander towards the void, and you will have noticed that those of us with mountainous reserves of self-regard tend to struggle with it more than most.
The penny has dropped for some Tory MPs. Every couple of days one of them announces that they will be shuffling off to the great non-executive directorship in the sky before the next election.
Even Nadine Dorries is, apparently, 'standing down' from whatever duties she imagines that she currently performs.
Those who remain are raging against the dying of the light with increasingly unpredictable attempts to bargain with the reaper.
As the consultant sympathetically shakes his head and ushers them towards an end-of-life counsellor, the true believers are turning, instead, to faith healers.

Euthanising the party
Over the last few years, we have seen the Boris cult, which held that Brexit could be achieved successfully if we all adopted a jolly attitude.
Then came the revivalist, Liz Truss. Her prescription was to imagine that it was 1987 and ignore all economic indicators to the contrary.
Sunak and Hunt are the palliative team, quietly euthanising the party on behalf of high finance whilst keeping up appearances for the relatives.
The patient's spirits must be kept up, though, and the role of Hospice Entertainer has been handed to Nottinghamshire MP and Fisher Price outrage pedlar, Lee Anderson.
30p Lee is what you are left with if you scrub the Eton sheen off Boris Johnson: a man distinguished only by his willingness to debase all around him in the pursuit of attention and validation.
If you'd like to experience the calibre of professional that makes it through Rishi Sunak's recruitment process, have a look at him deceiving the BBC and when you've recovered your stomach, have a bucket handy and suffer his response to being asked about it.
👀WOW. '30p Lee' on Radio Nottingham.

When his getting caught asking a mate to pose as a swing voter is raised he says everyone lies, accuses Cowley of being dishonest, says his lying has nothing to do with his role as Tory deputy chair, then demands interview is not played. ~AA pic.twitter.com/uVkHS9NMTC

— Best for Britain (@BestForBritain) February 9, 2023
Banal idiocy
Within hours of his appointment as Deputy Chair of the Conservative Party an interview from last week had emerged in which Anderson voiced support for capital punishment. This view is held by many on the right and, one can assume, held privately by many more.
Their reasoning is diverse: some see a deterrent effect; others insist on a morally absolute response to heinous crimes. Lee, on the other hand, supports the reintroduction of hanging on the basis that, 'Nobody has ever committed a crime after being executed.'
It is depressing to hear anybody make a statement of such banal idiocy about something as serious as taking a life, to hear it from somebody occupying a senior position in our representative democracy is shocking on a 'Frank Bough did what?' level.
The motivation, though, is obvious. 'Working people', that mysterious blob of humanity to whom migrants and Meghan Markle mean more than a living wage, are assumed to be desperate for a return to capital punishment and as Lee never tires of telling us, he knows how working people think.
To evidence his psychic insight into the collective consciousness of the PAYE classes, Anderson points to the fact that he has never lived more than five miles from the spot where he was born.  'What know they of England, they who only England know?' as Rudyard Kipling recently quipped on his GB News show.
Torrent of effluent
If it were only England in play here, I could lob a few barbs eastwards and leave you to scour Lidl for eggs but, unfortunately, the torrent of effluent I describe above has once again been diverted our way by human sluice gate, Andrew 'ReTweet' Davies.
Despite support for capital punishment in Wales dropping below 50% for the last 8 years, our own self-appointed spokesman for the working man has been heating up his laptop lavishing praise on Anderson.
Displaying sharp political instinct, Davies has drawn on the warm solidarity that Wales has always enjoyed with Conservatives from the Nottinghamshire coal field to suggest that his new hero has captured the zeitgeist in Welsh popular opinion.
Only 3 days in and Lee Anderson is already making an impact … 😜 https://t.co/HKqEh2SFz8

— Andrew RT Davies (@AndrewRTDavies) February 10, 2023
Undignified passage
Before long, we will be enjoying the post-funereal vol-au-vents as these malevolent clowns are swept away from public office, but the comitragic desperation that is accompanying their predictably undignified passage to oblivion must never distract from the incalculable harm their party has done over the last 13 years.
Soon, they'll see a bright light.
They should shush and walk towards it, after all they won't be committing any crimes afterwards.
---
Support our Nation today
For the price of a cup of coffee a month you can help us create an independent, not-for-profit, national news service for the people of Wales, by the people of Wales.