Opinion
Reopening the Carmarthen to Aberystwyth railway line – the economic case doesn't stack up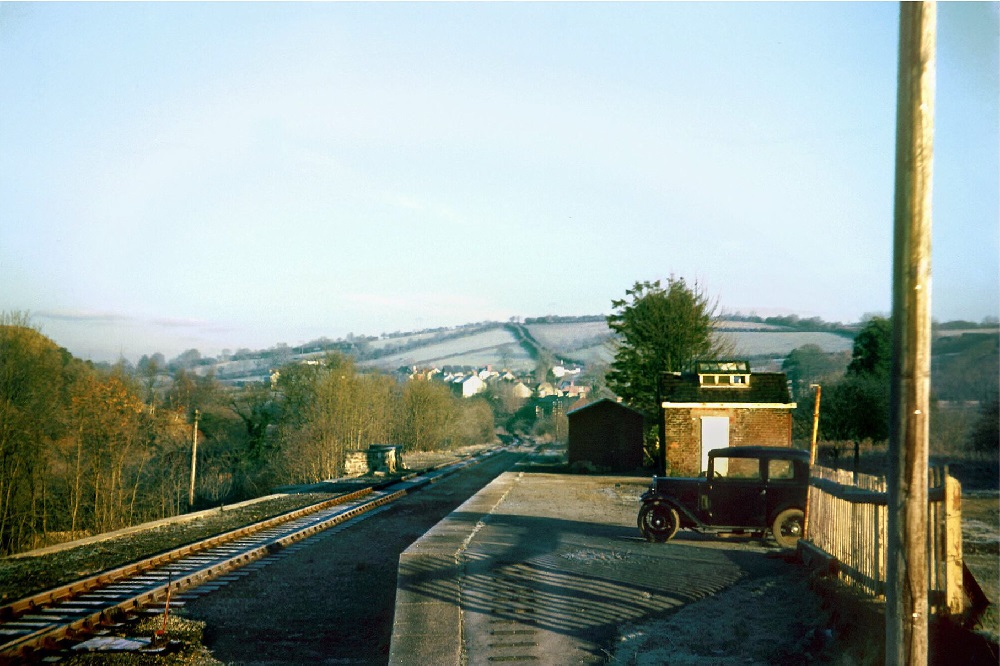 Professor Stuart Cole, CBE, Emeritus Professor of Transport Economics and Policy , University of South Wales
Since the Carmarthen to Aberystwyth railway line was closed following the mass cull of Wales' railways  in the 1960's, there have been demands to reopen it. Those demands are based on the low level of transport investment in rural compared with urban areas. It is, though,  a railway passing through beautiful countryside and historic sites.
The first passenger service reduction in 1951 saw stations on the Aberaeron branch  close . The main line north of Pont Llanio station (near Llanddewi Brefi) to Aberystwyth lost its passenger stations and was closed in 1965. Although milk trains continued until 1973 on the southern section to Carmarthen.
As a resident and native of Carmarthenshire nothing would please me more than a north – south railway entirely within western Wales as was available up to the 1960's for south Wales industrial families holidaying at Butlin's Holiday Camp at Penychain (Pwllheli). However as an economist I take the potential funders view.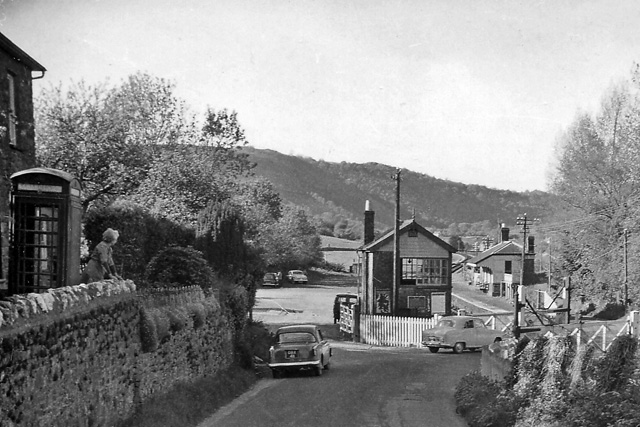 The line's financial fate had already been sealed at its inception in 1860. This was the period of 'railway mania' and the pressure was on to build a railway line, as the means to economic prosperity,  supported financially by local farmers, landowners and wealthy business people to move their agricultural produce to growing urban markets.

Unviable
The original route from Carmarthen to Llangurig on the Mid Wales Railway was changed to Aberystwyth as its destination because the cost of construction, (even with a single track) and some of the gradients (up to 1 in 30) made the original scheme unviable.
Funding was not easy to raise then for a scheme with low possibilities of freight and passenger traffic.
Directors were continuously seeking investment funds. This reflects the present economic viability of a possible reopening.
Indeed the line was initially opened illegally having been refused authorisation in1865, though 'friends in high places' seem to have achieve Board of Trade acceptance in 1866.
Unfortunately, by 1857 the competing Heart of Wale Line (HoWL) had been completed to perform the same link from the north of England to west Wales.
There the new deep-water port of Neyland had been developed by the Great Western Railway. The line from Shrewsbury to Neyland had been secured and Manchester cotton merchants saw the possibility of breaking the Manchester Ship Canal monopoly linking Manchester to its  ports.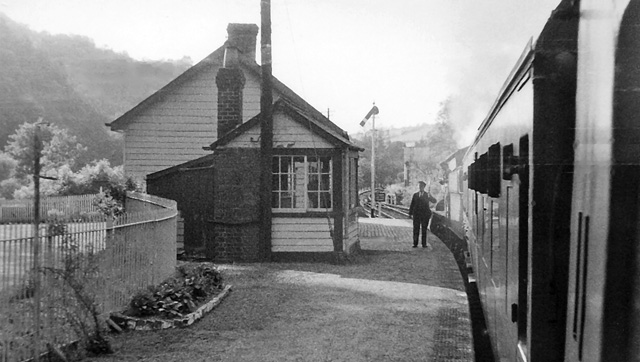 It has even been suggested that Parliament should not have authorised another line with a low-density population along its route serving almost the same market as the Heat of Wales Line.
The HoWL route had the added advantage of investment from the Great Western (to Llandeilo) and London and North Western railway companies.
UK Treasury
Let's move forward 160 years to 2023 and consider whether the Carmarthen – Aberystwyth Line should receive  £800m (in 2018 prices – now over £1bn) to provide a modern diesel-powered rail service.
Rail investment is an expensive activity.
Funding reopening would fall to the UK Treasury using the 5-case business case process. The benefit cost ratio would come well below the Treasury bean-counters minimum economic case despite the strategic case now having greater importance.
One might argue that were rail investment devolved to the Welsh Government, it might look more-kindly upon this scheme. However our government has embarked on its biggest rail investment project – the south east Wales metro (Valley Lines to everyone else).
Here the same amount of investment funding (£1 bn) will generate a far greater strategic and economically acceptable return. And Welsh Government, like the Treasury, has many other capital schemes in health or education to consider.
The operating subsidy would also come from Welsh Government and that, in today's financial climate, is unlikely.
The cost / revenue reality of reopening a railway line disused for sixty years is not dissimilar to the economics of a new line. There may be parts of the formation still in place but this is merely a piece of land measuring fifty-one miles (82km)  by 100 yards (91 m). This has advantages in that compulsory purchase of land may not be required if in the ownership of the British Railways Board Residuary Authority.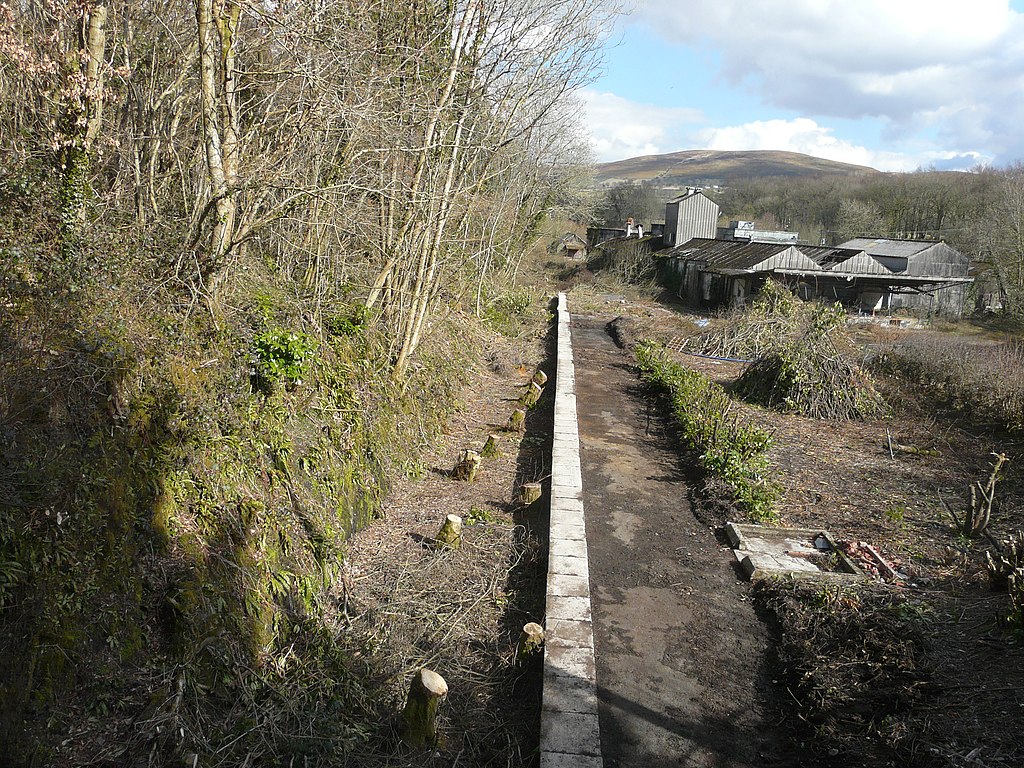 However, some key sections are not. This includes the approach to Aberystwyth station with commercial buildings  and the Vale of Rheidol Railway workshops; and the Gwili Railway which owns nine miles (17.6%) of the track length.
The Gwili is one of Wales' most successful heritage railways and with its 20,000 passengers annually provides a significant contribution to the local economy. Its operations are not compatible with TfW main line services.
Structures such as bridges or embankments are in a poor state or have been demolished for safety reasons. In a similar railway proposal (2012)between Monmouth and Chepstow my study for Welsh Government showed the line of route was there but required total rebuilding of embankments and bridges. Parts had been sold or "unofficially" built upon.
Demographics
The demographics, low population density and  high car ownership would take some time to attract regular travellers and farebox income to satisfy (with revenue support) reasonable economic and financial cases.
The most appropriate north-south strategic rail route from Swansea to North Wales is via Cardiff and the Marcher Line. The Bangor – Cardiff  journey time could be reduced to three hours from Bangor and to Swansea in four hours. This is achieved through re-signalling, track straightening and higher track speeds on the Marcher Line and North Wales Main Line.
In 2010 Welsh Government commissioned me to consider how best to provide affordable rural public transport on the most effective and economically justified transport mode. This, for the Carmarthen – Aberystwyth route continues to be a modern comfortable bus / coach service on an hourly service frequency as provided by TrawsCymru for both local and long-distance demand.
Major investment in electric buses has recently been made.
The route providing the best passenger revenue, serving most people is along the coast via Aberaeron and Lampeter and not via Tregaron. With key bus priority measures on that route a journey time would be compatible with a single-track railway but for little cost.
The early history of this line tells us that it was a financial mistake from the beginning as it was built for freight not passenger traffic and not enough of either.
As I have said previously the economic justification for the line is a long way off, if at all.
---
Support our Nation today
For the price of a cup of coffee a month you can help us create an independent, not-for-profit, national news service for the people of Wales, by the people of Wales.