Opinion
Resignation will be the price to pay for this mess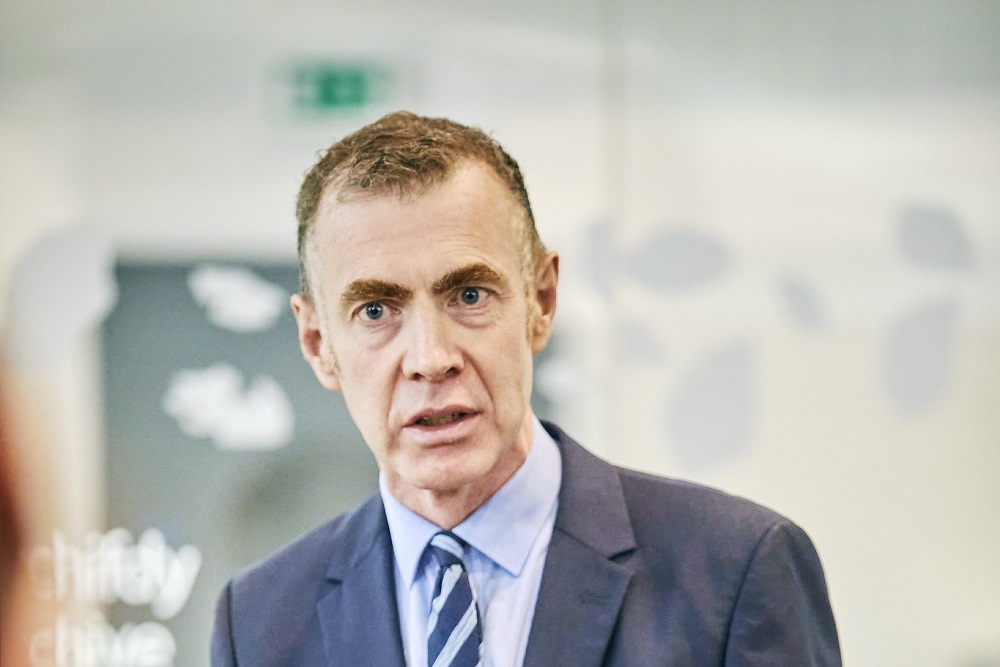 Theo Davies-Lewis
I hesitate to join the chorus crying for resignations. Policy mishap? Time to go. A comment out of step in a narrow public discourse? Pack your bags. We are too sensitive in politics to failure, a daily feature of all our lives we would prefer not admit, and expect shuffling deckchairs to bring a turnaround.
Besides, as loud as the screams from backbenchers may be, government ministers (or offending individual members of parliament) rarely go as they used to in that bygone yet elusive 'honourable' era.
Sacking is sometimes more effective than public or political trials. Well, unless you are the boss. Getting rid of leaders is notoriously difficult, since so few will give up power and the trappings that come with it: influence, affirmation, relevance.
In many instances politicians are too insular to be challenged regularly, instead relying on a narrow clique of advisers to deliver what they decree. What it takes to bring down these leaders, omnipresent and powerful in internal structures but weak when struck by moments of real crisis, is a Heseltinian figure. But the hand that wields the knife shall never wear the crown, and so on.
Which brings us to Adam Price. Once untouchable, now spent.
Revelations from a report into Plaid Cymru's internal culture, finding that the party needed to "detoxify a culture of harassment, bullying and misogyny", this week arrived at the door of a vulnerable leader. Price was of course quick to apologise on behalf of the leadership of the party and accept the startling number of 82 recommendations.
Comments by former Plaid AM, Bethan Sayed, during a television interview that Price "knew" of serious problems in the party since 2018 and waited for them "to pile up" only made matters more difficult for the leader after the report was published.
In the interviews Price has given we have not had the Mab Darogan, rather a man who sees his political obituary being written for him. The report has tarnished his party, Price admitted to the BBC this week, but said Plaid was a product of the society it was trying to change. A man of Price's intellect knows that is not credible. Nor it appears is his resistance to resign.

Risks
Nationalists will at least thank King Charles: the focus will be elsewhere this weekend. The party's members of the Senedd are the only ones who can truly move this sorry episode on, but they have been unwilling to act.
They know that there is no obvious successor, and that ditching Price comes with its own risks; what if he fights on in a leadership challenge, for example? He would surely not be so bullish or foolish to do so.
As I wrote for Nation some weeks ago, cults of personality in the nationalist movement always end in tears.
For many, this damning report may indeed be the last straw amid a range of issues – including the saga involving Jonathan Edwards, electoral disappointments and a lack of clear strategic direction.
The saving grace of a political legacy for Price may be the Co-Operation Agreement with Welsh Labour, which has put Plaid's imprint on government policy. But relations appear strained, with Jane Hutt drafted in by the First Minister (before the Plaid report was published) as Chief Whip to try and deliver on key issues such as Senedd reform.
Now, after recent events, figures such as former Economy Minister Ken Skates want the whole deal scrapped between ministers and Plaid.
Drama
Mark Drakeford could sink Price if he chose to call off the agreement. The drama is almost Shakespearian, dampened only by a simple realisation that both men need each other.
In Drakeford's case, Plaid Cymru are guarantors for delivery. For Price, a continuation of the agreement carves out a narrow path to political capital and provides purpose at least until the next general election.
How far Welsh politics travels in five years. Price's vulnerability is a far cry from his assured hostile takeover from Leanne Wood, which seemed to herald in at least a decade of control.
Back then, Price was ruthless to take a position that was his dream. Members of his own party would do well to remember that. And so, too, they should recall Aristotle's conclusion that satisfactory endings are surprising yet inevitable.
For Adam Price, it's starting to feel like both.
---
Support our Nation today
For the price of a cup of coffee a month you can help us create an independent, not-for-profit, national news service for the people of Wales, by the people of Wales.