Opinion
Senedd sketch: Ely riots and the government dragging its feet on disability rights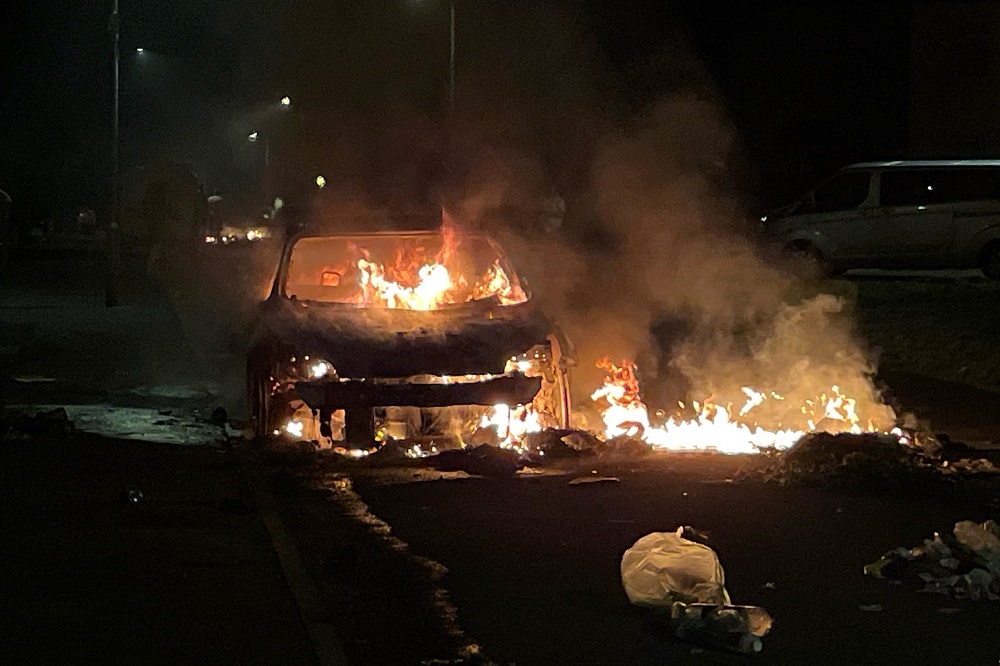 Siân Williams
An emergency question around the riots which broke out in Cardiff early yesterday evening after two teenagers died in a crash kicked off Questions to the First Minister this afternoon (23 May).
Minister for Social Justice and Chief Whip, Jane Hutt MS, stepped in to inform the Senedd, that she and Mark Drakeford had been "briefed" by one of their own, Welsh Labour Police and Crime Commissioner for South Wales, Alun Michael.
Sounding like she seemed to be coming down on the side of South Wales Police, Ms Hutt said: "The violent disorder that took place did cause tax on the emergency services (and) damage to property causing considerable fear within the community. Can I again call for calm and for people to support the police and the services in the work being undertaken now."
Plaid Cymru's Heledd Fychan MS for South Wales Central claimed there had been "absolutely no communication with myself" as one of the five Senedd Members for the area, and that there, "seemed to be a breakdown in community police relations" as well.
Ms Fychan said she believed there was a role for Senedd Members to play "in terms of community cohesion" and asked that the Welsh Government ensure that all elected members "receive that assurance from South Wales Police."
It was most certainly a heart felt speech and I have no doubt whatsoever that the Ely community was first and foremost in Ms Fychan's thoughts.
However, door knocking and hitting the streets isn't restricted to pre-election activity and these five MSs could very well pop down to Ely if they wish and speak directly to the people who live in that community.
Instead of waiting for messages and someone else's take on what happened, I'm sure the good people of Ely, young and old, would be happy to spell out to our politicians what went down last night and why.

Disability rights
Peredur Owen Griffiths MS South Wales East reminded Mr Drakeford that in its last manifesto, Welsh Labour committed to enshrining the United Nation Convention model on the rights of disabled people, which utilises the social model of disability, into Welsh law.
"Despite the establishment of the disability rights taskforce, we are still waiting for this," Mr Griffiths said.
Mr Drakeford said there is "ground that needs to be made up" and blamed the covid pandemic. He then spoke at length about commissioning surveys, and asking questions differently in future surveys before informing the Senedd that he will make a statement on this "before the end of the summer term."
Welsh Conservative Altaf Hussein MS for the South Wales West Region said: "Wales is still a long way from being equal. Disabled people still face barriers and challenges to things most of us take for granted.
"We still hear of wheelchair users not able to travel by bus or unable to get on or off the train because they have not booked ahead. That is even if they can get to the platform."
Mr Hussein added that it's been 15 years since the introduction of the Equality Act, "yet disabled people can't get equal access to public transport in Wales."
Mr Drakeford's response was that he thought a great deal has been done, and goes on being done, in the field of public transport.
"The new electric bikes" he said looking down on his notes and changing that to "electric cars – buses rather, that colleagues will see around Wales are designed to full disability standards. The new rolling stock that is being secured for railways here in Wales reflects the needs of contemporary society …"
That's called running down the electric clock in order not to answer the question First Minister.
Blue badge
If Mr Drakeford was hoping to get some respite in a question from the Welsh Labour MS for Rhondda, Buffy Williams, he must have been disappointed.
Ms Williams said: "Too many residents in Rhondda are rejected disabled parking bays – not because they don't meet the criteria – but because there isn't enough money to provide more than 12 a year RCT (Rhondda Cynon Taff) wide."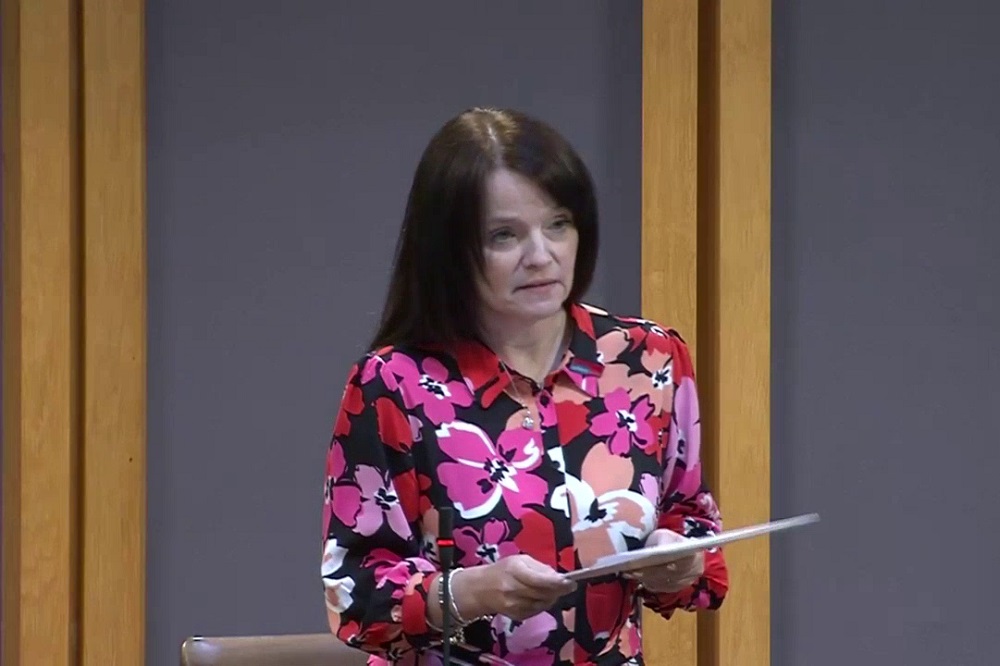 Ms Williams asked whether Mr Drakeford would consider the feasibility of providing local authorities "ring fenced funding" for disabled parking bays and increasing the budget.
"Hear, hear" said a few MSs before Mr Drakeford, who can probably walk to work if he chooses to, said he "wasn't sure" that dishing out further grants of relatively small amounts of money, "in which local authorities are bound by very specific conditions, often costly to administer, is the best answer to the dilemma that Buffy Williams outlined this afternoon."
I don't think the MS for Rhondda was asking for his opinion. Ms Williams wanted to know how the First Minister of a country where 21.1% of adults were disabled in 2021, according to the Office for National Statistics, could make life a little less difficult for some of them.
---
Support our Nation today
For the price of a cup of coffee a month you can help us create an independent, not-for-profit, national news service for the people of Wales, by the people of Wales.