Opinion
Senedd Sketch: Rivers, railways and running our own affairs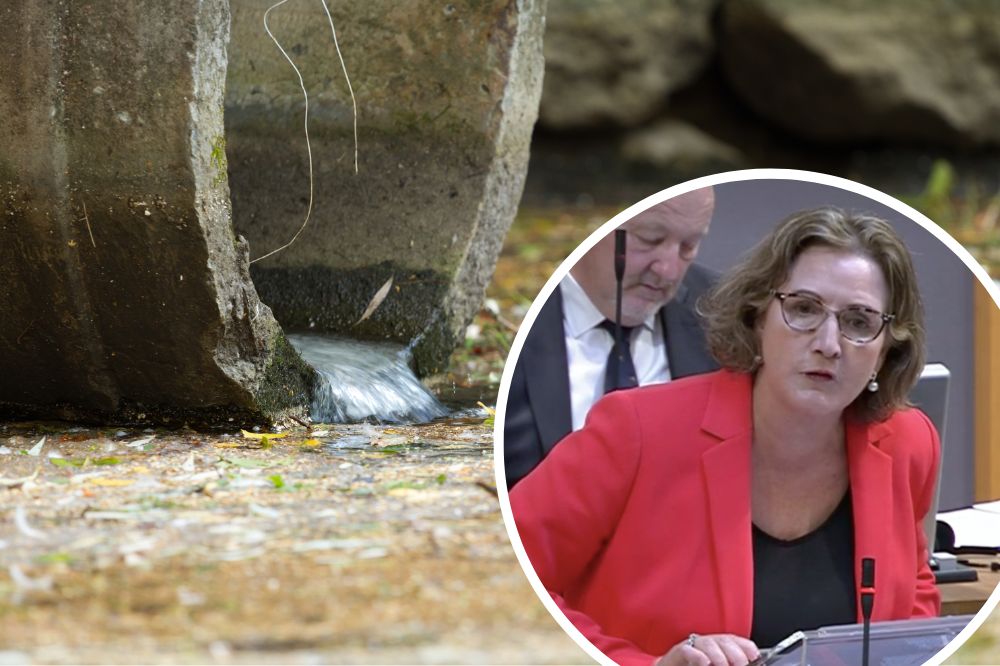 Siân Williams
Plaid Cymru and Welsh Labour were in agreement that full powers over our railways need to be devolved to Wales before services can begin to improve.
In First Minister's Questions this week, Plaid Cymru MS for Arfon Sian Gwenllian asked Mark Drakeford for a statement on train services that run from Bangor along the north Wales coast.
She said: "As well as investment we need to bring the powers over rail infrastructure here to the Senedd. Will you make the strong case for the devolution of rail infrastructure?"
The UK Government, said Mark Drakeford, is responsible "for many of the mainline services across north Wales and they are provided by Avanti West Coast.
"Poor performance and inadequate service levels on this essential route has put additional pressure on regional services run by Transport for Wales and delivered a poor experience for passengers across north Wales."
Mr Drakeford agreed that the Senedd needs full powers over railways and the investment which goes with it.
"The powers without investment couldn't work and that's why Sian Gwenllian's points are important," said Mr Drakeford.
Welsh Labour MS for North Wales Carolyn Thomas said the Bangor train station has significantly grown in importance.
However, said Ms Thomas: "There will be just five services a day now between north Wales and London from May 2023 with no plans from the UK Government to restore services to pre-covid levels of service."
The truth of the matter, said Mr Drakeford, is that the problems of the railway are more basic than any single franchise.
The way in which rail services are designed across the UK simply do not meet the needs of the travelling public."
Compensation
My husband has been a regular passenger on the Bangor to London Euston train since becoming a proud grandfather over a year ago.
On every one of those return journeys, he's been refunded part of his fare due to late arrivals.
Delay Repay is a UK wide scheme used by train companies to pay compensation for unexpected delays of 15 minutes or more and for cancellations.
He tells me that experienced business travellers, on hearing the station's announcement that the train is running late, immediately go to work on their laptops to claim their compensation.
A Trainline survey in late 2021 showed that over a quarter of travellers did not know that they are entitled to a refund if their train is delayed.
There are 25 different Delay Repay websites for different companies.
My husband informs me that the Transport for Wales Delay Repay websites is one of the least user-friendly websites he has ever used.
He's not mad about the Avanti West Coat equivalent either.
Polluted rivers
Welsh Labour MS for Swansea East Mike Hedges wanted to know what action is Welsh Government taking to reduce river pollution?
To which Mr Drakeford said he'd chaired two River Pollution Summits, "bringing together all those bodies and organisations with responsibilities to reduce river pollution."
Mr Hedges agreed that river pollution is a problem across Wales, but naturally he was most concerned about a polluted river in his own constituency.
He said: "In the river Tawe we have raw sewage discharge, agricultural pollution and micro plastics. Some suggestions – have the Welsh Government considered taking action to stop run-off water mixing with sewage?"
Mr Hedges suggested: "Greater control over the use of fertilisers on farm land and a complete ban on micro plastics in commonly used materials like cosmetics," for which he was rewarded with cries of "hear, hear."
To sounds of encouragement from her fellow Welsh Conservatives, Janet Finch-Saunders got up to speak.
For some reason, she seems to be more popular with her fellow Tory MSs these days than their leader Mr Andrew RT Davies.
Sticking the boot in, Mrs Finch-Saunders said it was clear that Welsh Government is now getting their action plan together on river pollution.
She also claimed that the UK Conservative Government "are well ahead of the game."
Banging her desk, Mrs Finch-Saunders said: "Wales has six out of the 20 most polluted rivers in the UK."
Mr Drakeford said he didn't think this was an area where there's a competition between the different nations of the UK.
Dŵr Cymru
The one and only elected Liberal Democrat MS Jane Dodds informed the Senedd that she lives in Hay on Wye.
"The river Wye is the second most polluted river in Wales, after the river Usk, and the river Tawe is the third most polluted river in Wales.
"Many of us get our post bags filled with people writing to us about the state of our rivers," said Ms Dodds.
"I would also take issue with Dŵr Cymru executives who get paid quite a lot of money. I think £600,000 was the last payment to a chief executive at Dŵr Cymru."
Ms Dodds then asked the First Minister whether he would support making sewage dumping in our rivers illegal.
Mr Drakeford said that would cause problems in itself: "What happens to storm overflows?
"It's a fact that combined sewage overflows operate in way which means that sewage doesn't come up through the floors of private businesses and homes.
"In the case of the river Wye 72% of the pollution comes from agricultural sources."
At what point, one wonders, will Welsh politicians realise that discussing river pollution is not a substitute for taking action?
---
Support our Nation today
For the price of a cup of coffee a month you can help us create an independent, not-for-profit, national news service for the people of Wales, by the people of Wales.