Opinion
Senedd Sketch: Take the money and run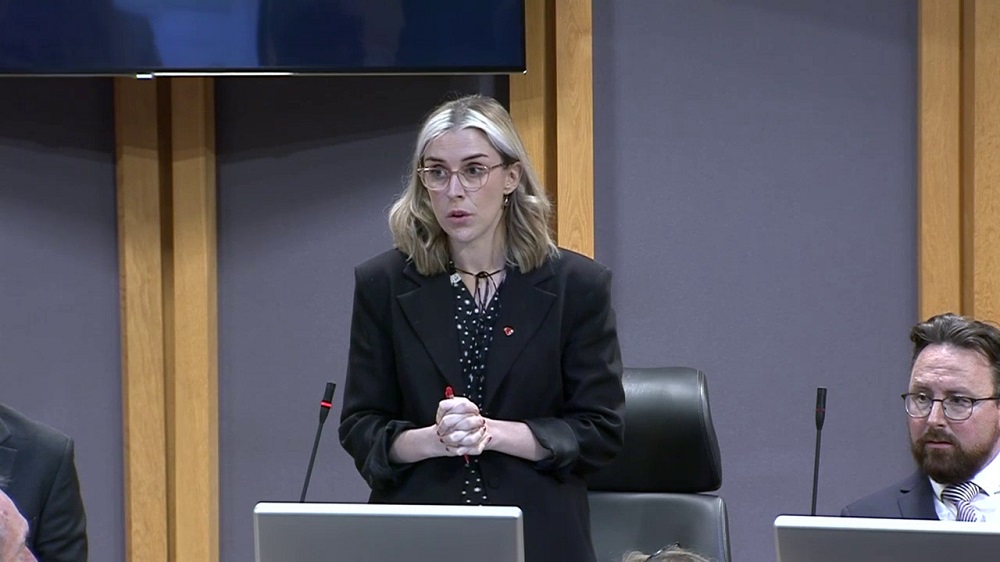 Siân Williams
Lesley Griffiths MS Trefnydd and Minister for Rural Affairs took FMQs on behalf of Mark Drakeford who was giving evidence at the Covid 19 inquiry today (4 July).
Proceedings kicked off with the shock loss of 540 jobs at the Zimmer Biomet factory in Bridgend. The American owned company which manufactures medical goods confirmed last week that it would be closing the plant.
Ms Griffiths informed the Senedd that the Welsh Government "had no prior notice from the company of this decision," but that there had been rumours.
Back in January of this year, Ms Griffiths had given a similar response in FMQs when the 2Sisters Food Group announced that they were closing their poultry processing factory in Llangefni on Ynys Môn, making 730 people redundant.
At the time she said: "It did catch us completely unaware; we had no idea …"
Plaid Cymru's Sioned Williams MS for the South Wales West region responded: "It's quite surprising to me, as you say knowing that this is a firm which has had government support in the past (as did 2Sisters), that there wasn't more keeping in touch perhaps with this company.
"What exactly will Welsh Government put in place to ensure something like this doesn't happen again and that intelligence is received and that lines of dialogue are open?"
Lesley Griffiths said it was "down to Welsh businesses to bring their concerns to Welsh Government whether they've had Welsh Government funding or not."
Lobbying
Welsh Labour's Sarah Murphy MS for Bridgend was not happy. She told the Senedd that she'd had a telephone call at 10am last Thursday morning to inform her of the potential job loses, "whilst they had already begun to tell the staff … these are 540 loyal and skilled staff, some of them have been there for decades."
Ms Murphy said that she and fellow Welsh Labour MS Huw Irranca-Davies had visited the site multiple times over the last few years.
"At no point we were given any indication – in fact the company loves taking us around the manufacturing floor whilst lobbying us to help them do their consultancy work in our health boards.
"I would like to ask the Welsh Government how we can ensure now in the next six months that this is a proper consultation, not just a holding situation for our workers while they set up their new site in Galway in Ireland?"
Ms Murphy was cheered and clapped for her robust condemnation of the company whilst Lesley Griffiths said they should "have given us a heads up."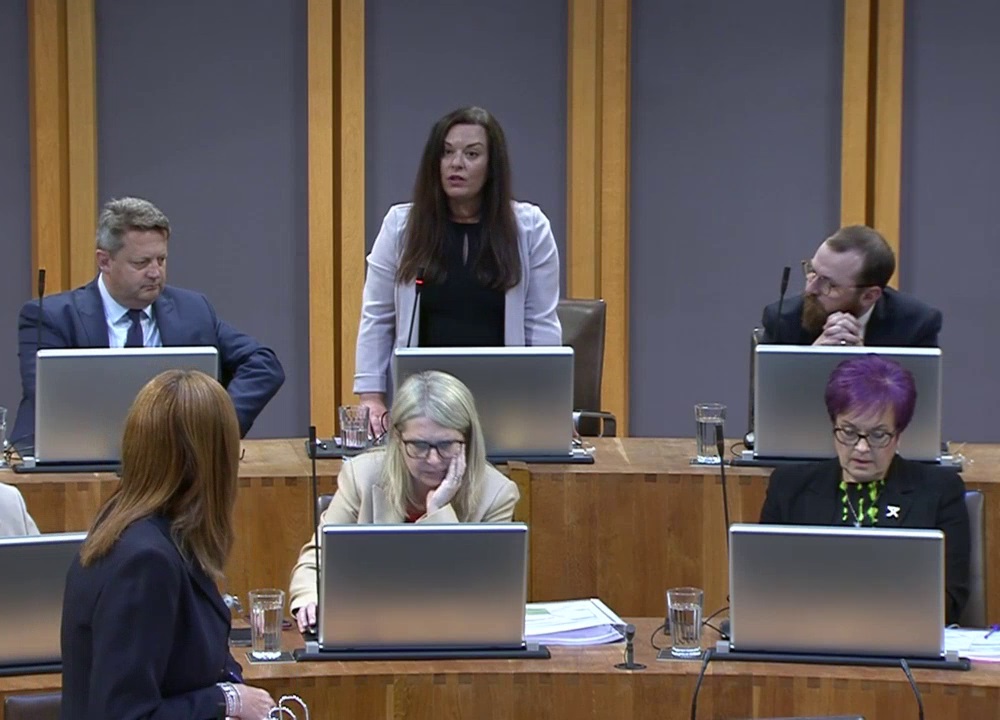 Bute Energy
Vikki Howells MS for Cynon Valley has got the measure of Bute Energy who propose to develop the Twyn Hywel Energy Park at Cilfynydd.
Ms Howells told the Senedd that when the Pen y Cymoedd windfarm was being developed in her constituency, the company in question, Vattenfall, created a "high number of apprenticeships and invested in developing a high number of transferable skills."
To sounds of agreement from Alun Davies MS sitting on her right, Ms Howells said: "In contrast, with their plans for the Twyn Hywel Energy Park at Cilfynydd, Bute Energy have informed me that they would wish to fund apprenticeships opportunities on the site from their community benefit fund."
She asked Lesley Griffiths whether she agreed that such opportunities "should be supported by employers and not from moneys that seems to be syphoned off from community funds?"
I won't bore you with the Minister's response, but suffice to say that if Bute Energy's attitude towards journalists is anything to go by then this is exactly the kind of behaviour we can expect from them.
Which begs the question why did Welsh Government let them get a foot in the door in the first place?
Aneurin Bevan
Alun Davies MS had a question about the future of health services in Blaenau Gwent.
"Illness is not an indulgence for which people have to pay nor an offence for which they should be penalised," said Alun Davies MS quoting the man himself.
On the same day that Professor Philip Banfield, the British Medical Association's chair of council is being quoted as saying frontline medics believe that the Tory Government in London is destroying the NHS, Mr Davies wanted reassurances.
"Minister, can you give an undertaking to this Parliament, and to our people, that so long as Labour is in charge of the health service in Wales it will never be privatised?"
If quoting Aneurin Bevans is the order of the day, here's one he said exactly 75 years ago on 4 July 1948 in a speech at Manchester, on the eve of the NHS creation:
"…no amount of cajolery, and no attempts at ethical or social seduction, can eradicate from my heart a deep burning hatred for the Tory party that inflicted those bitter experiences on me. So far as I am concerned, they are lower than vermin."
---
Support our Nation today
For the price of a cup of coffee a month you can help us create an independent, not-for-profit, national news service for the people of Wales, by the people of Wales.