Opinion
Senedd Sketch: Tempers frayed in Cardiff as the UK Covid inquiry got underway in London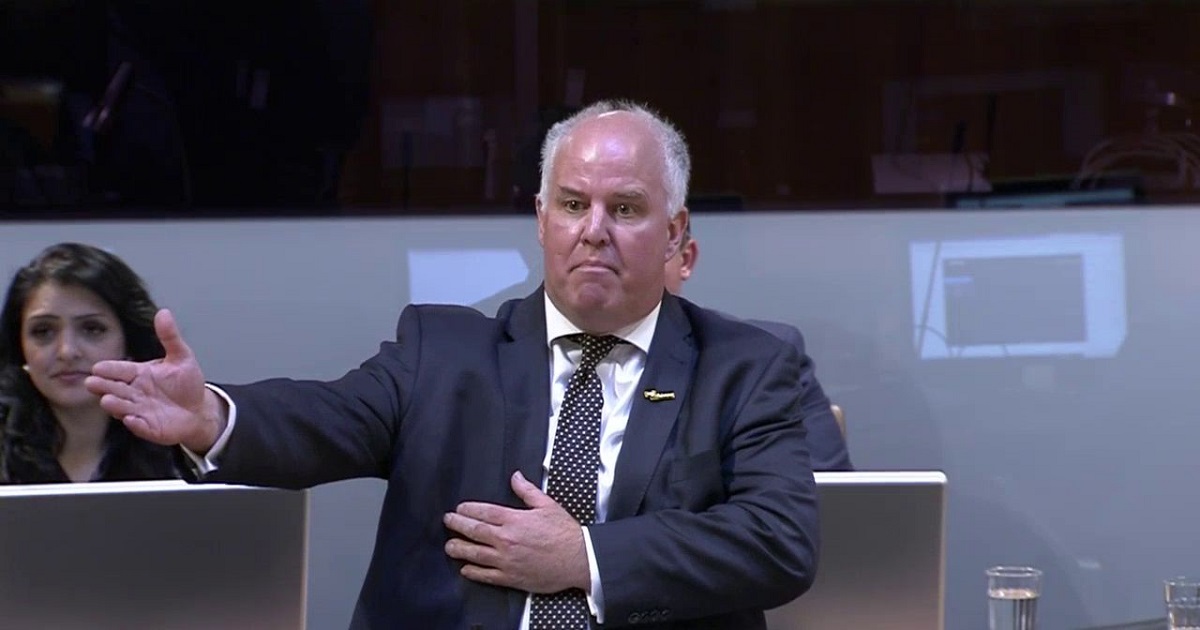 Siân Williams 
Andrew RT Davies MS appeared to get enraged by his own inability to ask a coherent question, Mark Drakeford said those seeking NHS specialised services are sometimes better off going to England, and the millionaire owner of a Welsh tourist attraction who thinks a tourist tax is a turn off.
Those were some of the topics Senedd Members disagreed on in First Minister's Questions (FMQs) this afternoon (13 June).
Mr Davies was speaking in his capacity as Leader of the Opposition when he became frustrated, agitated and repetitive.
"Today is the first day of the UK Covid inquiry (which) will look at decisions by governments across the UK to discharge patients from hospitals to care homes without testing. Do you agree that was a risk too far?" he asked the First Minister.
Mr Drakeford said he welcomed the inquiry and hoped it would provide answers for families who had lost loved ones.
"I'm not going to be able to offer him a running commentary on individual aspects of the inquiry's work that he chooses to raise with me," he said before adding that Welsh Government will, no doubt, be required to give evidence on the decisions which were made here.
"This is First Ministers Questions!" blasted master of the obvious Mr RT Davies: "do you believe that was the right decision taken at that time … I will offer you a second time to answer the question. Because, if all of a sudden that's going to be taken off the table, what is the point of the Welsh Parliament?"
Mr Drakeford said he personally thought it was "disrespectful to the inquiry to try and shift the responsibilities that they have into questions to me here. I will answer those questions in front of the inquiry."
Mr RT Davies appeared to be more enraged by his own inability to ask a coherent question than by the First Minister's response, and when Huw Irranca-Davies MS for Ogmore said "work it out Andrew," Mr RT Davies had a go at him.
Clutching at straws, Mr RT Davies hit rock bottom when he tried to claim he was now speaking on behalf of the Covid bereaved families.
"The arrogance of the response of the First Minister will be noted by those Covid bereaved families by you not provided those answers. So, I will ask you for the third time …"
Only one party leader showed his arrogance in today's FMQs and it wasn't the leader of Welsh Labour and nor was it the leader of Plaid Cymru.

Tax the tourists
Banker turned Welsh Conservative politician Paul Davies MS Preseli Pembrokeshire claimed that his constituents, including William McNamara the millionaire owner of the Bluestone tourist attraction, are "overwhelmingly against tourism tax."
In plain English Mr Drakeford said: "There is going to be a visitor levy in Wales, brought forward by the Welsh Government, and if it gets supported on the floor of the Senedd that would be the democratic will of the Senedd itself."
The visitor levy will collect "a very small contribution" from people who visit tourist destinations in Wales, explained Mr Drakeford.
"The policy of Mr Davies's party appears to be that the whole burden of that should fall locally. They don't believe that, I don't believe that ether and that's why the visitor levy will come in front of the Senedd.
As a native of Pen Llŷn, I say bring it on.
Health
Shadow Minister for Mental Health and Wellbeing, James Evans MS for Brecon and Radnorshire informed the Senedd that patients with specialist eating disorders "regularly have to leave Wales to access services in England".
Mr Evans wanted to know when will those services be available this side of the border, to which Mr Drakeford replied:
"It has always been the case that in Wales we sometimes think it's clinically better for people to access specialist services across the border.
"Sometimes, on a population of 3 million people a specialist service will be better provided across our border. That has always been the case for over 20 years and for certain specialisms it will always be the case in the future."
A rather stunned and hoodwinked Mr Evans was told that establishing such a service here in Wales, would be more inconvenient for some than popping over to England.
---
Support our Nation today
For the price of a cup of coffee a month you can help us create an independent, not-for-profit, national news service for the people of Wales, by the people of Wales.