Opinion
Senedd Sketch: The Duke of Beaufort, more devolved powers and nurses on strike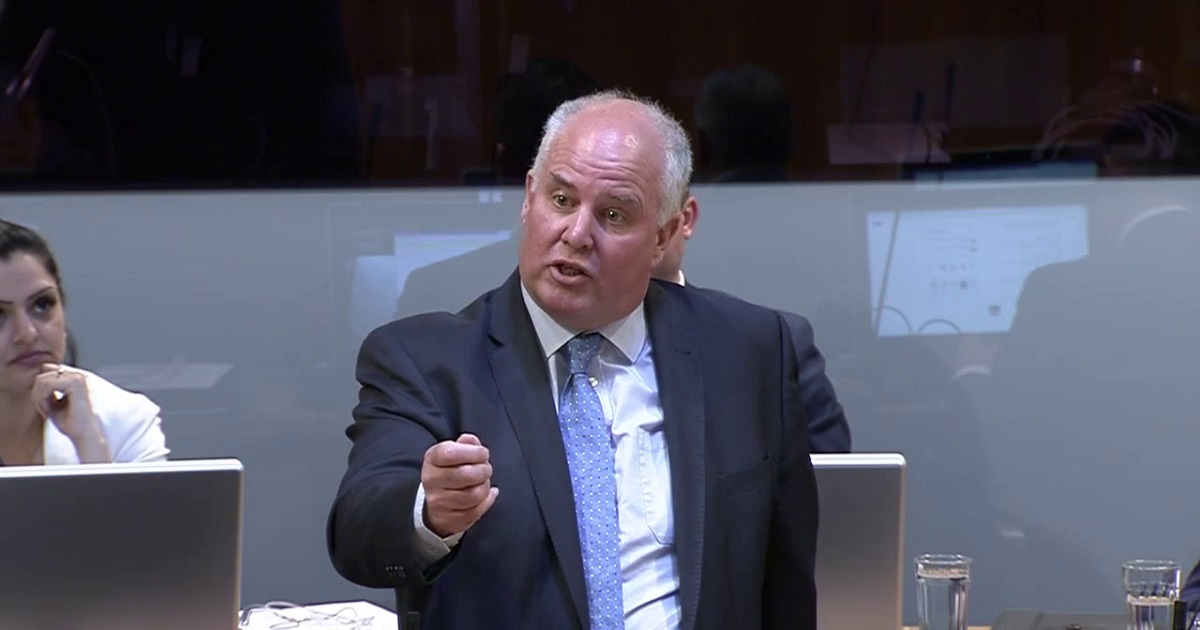 Siân Williams 
Letters from an English Duke informing Swansea residents that he owns the minerals beneath their feet, a Plaid Cymru call for the same powers as Scotland, and nurses on strike, were all discussed in First Minister's Questions today (6 June).
Mike Hedges MS Swansea East kicked off the proceedings by asking Mark Drakeford for a statement on the use of leasehold and its effect on homeowners. Mr Hedges wanted the Welsh Government to, "tackle the growing problem of newly built houses sold as leasehold rather than freehold."
It was a "feudal system that causes concern" said Mr Hedges also explaining that "many of my constituents were incredibly upset on the death of the Duke of Beaufort when they got letters telling them that any minerals under their house or land was still the property of the (Duke's successor)."
The Duke of Beaufort is one of Britain's wealthiest landowners and back in 2009, the then Duke was even criticised in The Torygraph newspaper for taking £280,000 of taxpayers' money so that Swansea Council could build a footbridge over the River Tawe to reach the Liberty Stadium.
The aristocrat took advantage of ancient fishing rights gifted to his ancestors by Charles II over 300 years ago.
When this lovely chap died, his estate which also includes Mynydd y Gwair, passed on to his eldest son whom, like his father before him lives more than 100 miles away in the Duke's family seat in Glouchester.
In his reply, Mr Drakeford said the current system was "badly in need of reform" and that the adverse effects of leasehold on home owners are well set out in the 2020 report of the Law Commission: "They include excessive estate charging regimes, opaque legal costs …"
It was "disappointing to read recent reports" continued Mr Drakeford, that the night clubbing Michael Gove MP who is also the Secretary of State for Levelling Up, Housing and Communities, shelved plans to abolish leasehold back in January "following a clash with Downing Street."
As the Westminster Tories continue to fight like rats in a sack, reform in this field has now become just another broken promise.

Nurses
The well-tanned Leader of the Welsh Conservatives Andrew RT Davies MS attempted to hide his delight that nurses in Wales are out on strike today by sticking a "sadly" in his question.
"Today, sadly here in Wales we have the Royal College of Nursing (RCN) on strike – the only part of the UK where nurses are on strike … Is it the intention of the Welsh Government to meet with the RCN?" he enquired.
Mr Drakeford said it was "disappointing that the RCN continue to pursue strike action in Wales" when all other nursing unions has agreed to accept the terms negotiated.
"Of course, the Welsh Government is always open to further discussions," said Mr Drakeford but Mr Davies had more to say on the question of hospital beds and consultants before concluding that we need more of both.
"I wouldn't disagree – beds are part of the solution" said Mr Drakeford, adding that a report from the College of Emergency Medicine says that we need nearly 600 extra beds in Wales.
"It also says that in the South West of England alone they need a 1,000 extra beds, so this is not a Welsh phenomenon," concluded Mr Drakeford.
Poverty
Plaid Cymru Leader Llyr Gruffydd was next up and spoke about the tragic events in the Ely area of Cardiff last month.
"Two weeks on, as part of your early reflection, how do you think your government could have done more to support – not just the community of Ely, but others like it the length and breadth of Wales?"
Mr Drakeford said that he was recently in Ely "hearing from community groups" and reeled off a sad list of all that Welsh Government is doing to support the community.
The "range of services" as Mr Drakeford called them included: "the food pantry, the recycling of clothes and uniforms, the food bank, the repair café, the library of things …"
Mr Gruffydd said poverty levels in Wales remain "shockingly high" with "figures yesterday showing that one in five children in every single county in Wales are living in poverty."
That's one in five children going without after 13 years of Tory austerity and yet there is more to come.
With the highly respected Delyth Jewell MS nodding in agreement to his right, Mr Gruffydd nailed it when he said: "(We should) seek the powers that can actually unlock tangible and lasting improvements to the lives of the most vulnerable sectors of our society.
"We can look to Scotland in this respect, where the Scottish Governments' devolved power over Scottish welfare has enabled it to create the Scottish Welfare Fund, which up to June last year had provided more than 480,000 low-income household with discretionary payments, totalling over £350 million."
---
Support our Nation today
For the price of a cup of coffee a month you can help us create an independent, not-for-profit, national news service for the people of Wales, by the people of Wales.