Opinion
Senedd sketch: Tory MS scolded for 'colonial mentality in end of term FMQ's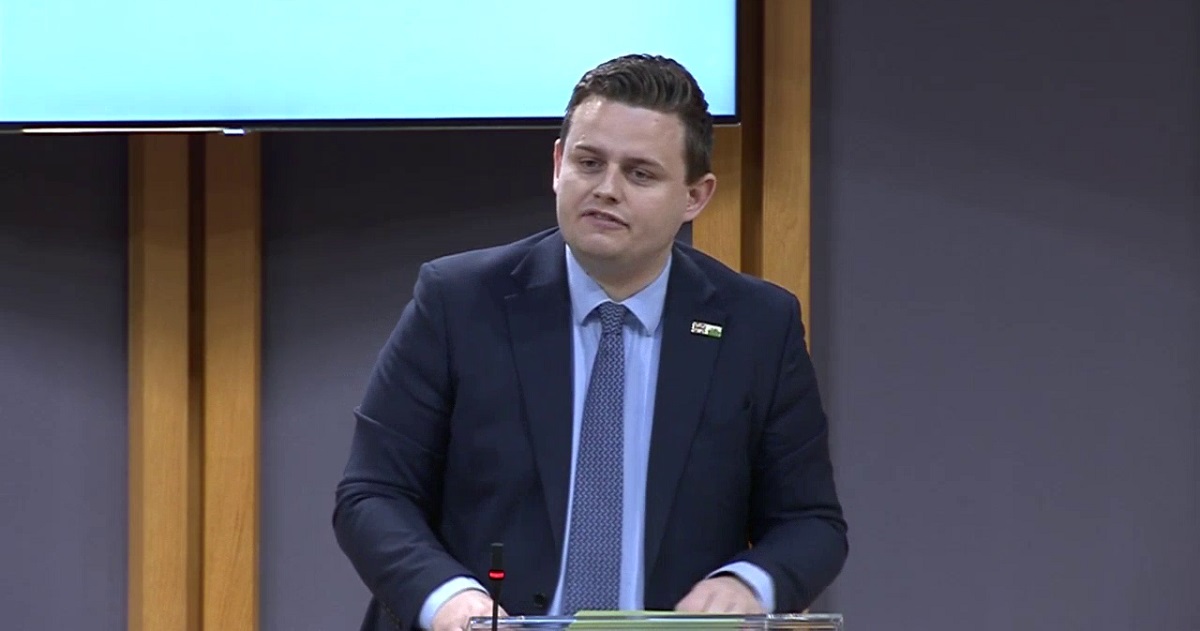 Siân Williams
Welsh Tory and monarchist Tom Giffard MS was accused of having a "colonial mentality" in today's (7 July) First Minister's Questions (FMQs) by Mark Drakeford himself.
Mr Giffard MS for South Wales West, who has enjoyed plenty of media coverage recently, attempted to disguise his question as one of concern for adequate healthcare in his region.
From NHS waiting lists to Accident and Emergency waiting times, Mr Giffard believes the grass is greener over in England.
"Whilst Welsh Government is given £1.20 for every £1 spent in England to fund the NHS the Welsh Government chooses to short-change our health services by giving it £1.05. It's a national scandal!" claimed Mr Giffard.
To the sound of heckling Tories, an astounded Mr Drakeford told the Senedd: "Just listen to what he said – people in Wales are given, are given £1.20. What a colonial mentality lies behind that way of thinking. Here we are, some kind of client state of his idea of the United Kingdom. No wonder, no wonder that the Conservative Party is in the mess it is in."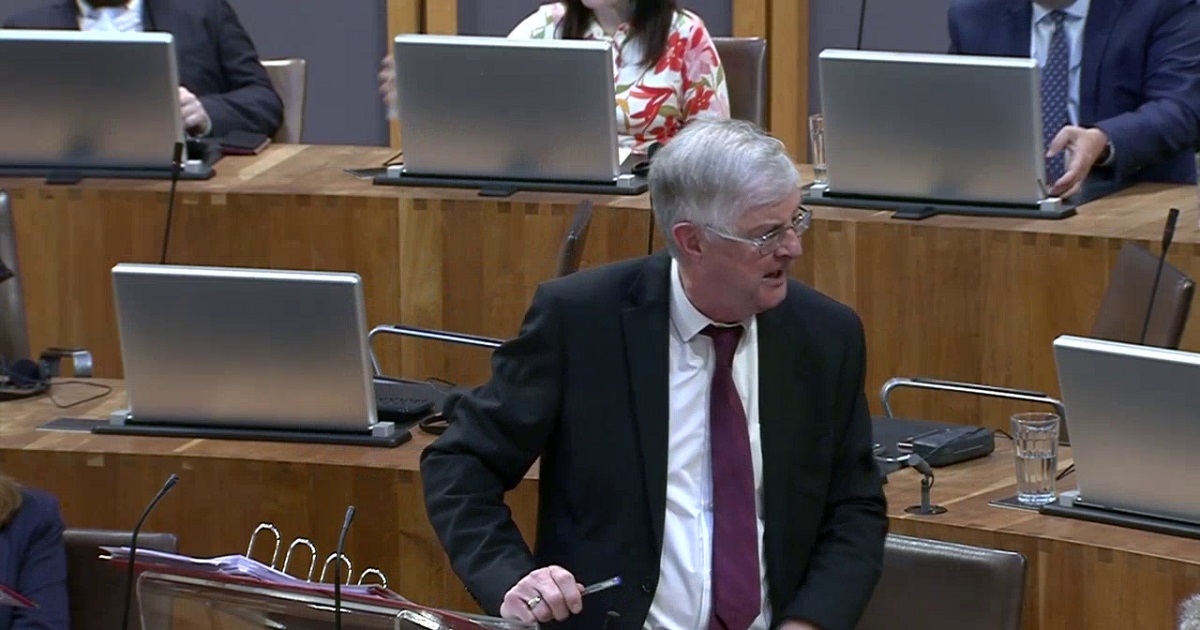 Mr Drakeford reminded Senedd Members of the last You-Gov poll: "Do you remember what percentage of people under 45 intend to vote for your party at the next election?"
Even though it was the end of term for FMQs, one Welsh Labour MS after another cheerily piped up: "7%! 7%!7%!"
Yes, confirmed Mr Drakeford: "It was 7% and those people use the NHS every day here in Wales and they've decided what they think of you."

Transport for Wales
The prize for most passionate speaker in today's FMQs goes to Sioned Williams MS for South Wales West who said she'd heard "distressing evidence" in the Senedd Cross Party Group on Learning Disability about the difficulties people face in accessing public transport.
"People with learning disabilities have been struggling to get their bus passes renewed following an apparent change in the way they're being issued – from local authorities to Transport for Wales (TfW)," said Plaid Cymru's rising star.
Ms Williams said people who have had bus passes for some time had never experienced difficulties renewing them previously.
"But recently their applications have been rejected without giving a reason. We heard reports that holders have been asked to prove their eligibility again, long before their passes are due to expire. We even heard of a bus driver removing a person's bus pass and refusing to let that person travel without any valid explanation."
This has led to a fear amongst people with a learning disability that they will not be able to safely travel explained Ms Williams.
"A learning disability is life-long. If you were eligible previously then you should be eligible now," she said, asking the First Minister to "urgently address" this matter.
Mr Drakeford said he had also heard similar accounts from people: "I have asked previously for assurances from TfW that the practise hasn't changed and they said to me (no)."
In the light of this further evidence, Mr Drakeford said he would ask Welsh Government officials to have discussions with TfW: "To make sure that we have the assurances that they are administering the scheme in line with (our) policy and with no moves which appear to make it more difficult for people with learning disabilities to obtain the rights to which they are entitled."
Game, set and match to Ms Williams.
Nature crisis
Altaf Hussain MS for South Wales West said that he'd visited sites last week which are "facing habitat destruction in order to meet competing needs."
One is the site of a proposed solar farm on the mountain above Glais, Swansea he said, "home to many species on the red list including bats, red kites and a whole host of flora and fauna.  Yet, in the rush for renewables, this site is set to be destroyed to house a solar park,"
Mr Hussain had then visited another site nearby, this time earmarked for affordable housing and said he was "blown away" metaphorically speaking, with the biodiversity. Again, it was, "home to numerous rare birds, butterflies and wetlands which allows plants to thrive. This place has it all, yet once again it is set to be destroyed.
"How can Wales say it is committed to tackling the nature emergency if it allows the wonton destruction of such beautiful and diverse habitats?"
Quite happily it seems Mr Hussain.
210 miles away from Cardiff Bay in Penrhos, Holyhead, campaigners have pleaded with the Welsh Government to step in and save their nature reserve from being turned into a 500-chalet holiday village. The development, which has been given planning permission by Isle of Anglesey County Council, threatens 27 acres of native woodland, parts of which date back to the 1700s.
The site is home to red squirrels, bats, badgers, foxes and insects and the nature reserve was listed an Area of Outstanding Natural Beauty back in 1967. It's a conservation area and parts of it are a Site of Special Scientific Interest.
In his reply to Mr Hussain, Mr Drakeford said: "There is no bigger threat to species of all sorts than climate change itself. It's a difficult balancing act and we have to create a renewable energy future here in Wales because that is the way we make our greatest contribution."
The planning system the planning ensures that people's voices and views are heard, he added.
Meadows
Carolyn Thomas MS for North Wales said National Meadows Day was celebrated on 1 July, but that "unfortunately 90% of meadows in Wales have been lost."
Not much to celebrate then.
Mr Drakeford said one in six species in Wales is at risk of extinction but we could all help by recreating those habitats in our own gardens. One of those species at risk is the rare and endangered red squirrel.
Seeing that my garden is only 10 x 5 metres and I have cats it might not be a good idea to relocate them here when those ancient trees get chopped down near Holyhead to be replaced by a 500-chalet holiday village.
---
Support our Nation today
For the price of a cup of coffee a month you can help us create an independent, not-for-profit, national news service for the people of Wales, by the people of Wales.