Opinion
Senedd sketch: Turbulence at First Minister's Questions as Cardiff Airport's accounts fail to land at Companies House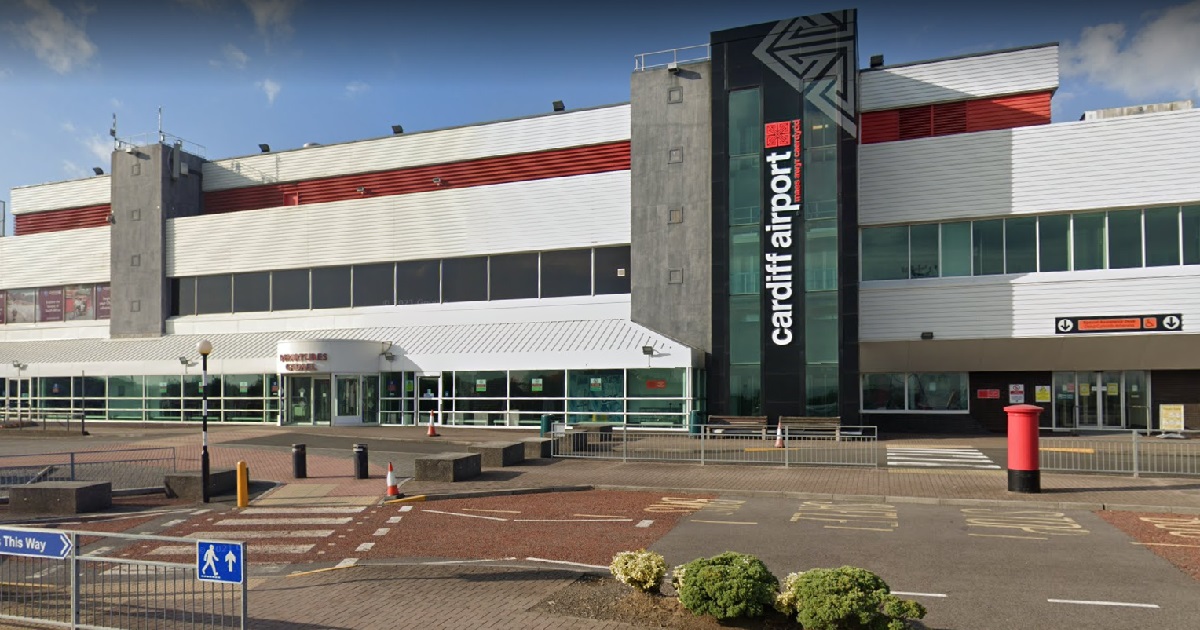 Siân Williams
Mark Drakeford is to investigate why the Companies House website states that the accounts for Cardiff Airport Ltd, made up to 31 March 2022 are overdue.
All companies must file annual accounts with Companies House. It is the official registrar of companies in the UK and a government body that stores information on all limited companies.
Since March 2013 Cardiff Airport Ltd has been under the ownership of Welsh Government and therefore it is responsible for keeping the accounts up to date.
It's fair to say First Minister's Questions ended on an embarrassing note for Mr Drakeford this afternoon (17 January).

Whizz Air
Welsh Conservative Leader of the Opposition Mr Andrew RT Davies wanted to remind everyone that Whizz Air said last week that it was leaving Cardiff Airport.
"To date the Welsh Government has invested, or made available to the airport £225 million … do you believe it is money well spent?" asked Mr RT Davies.
Mr Drakeford said he has always believed "that a regional airport is an essential part of economic infrastructure of any part of the UK … it's an investment in the future of the Welsh economy and one that this government was pleased to make."
And so, to the first "sadly" of 2023 but spoken without any apparent regret by Mr RT Davies.
"The airport, sadly, has fewer passengers now that it has had in a very long time. Yes, covid intervened to obvious effect on all airports …
"What are the new plans available to ensure that £225 million is protected …?"
Mr Drakeford began his answer by making the point that the Welsh Conservative Party, "has never supported the airport … time after time after time on the floor of the Senedd I have heard Conservative spokespeople here complain … and generally undermine the airport's prospects of success.
"(Mr RT Davies) will know that Civil Aviation Authority figures showed that passenger growth at Cardiff Airport had increased by more than 50% in March 2020, the month in which Covid hit us all. That growth had happened since the Welsh Government purchased Cardiff Airport. Strong growth and … in fact it has made a profit in that year."
However, demand for air travel has fallen across the world, and downturn in the UK economy said Mr Drakeford, "…means that industry experts are now predicting that this coming year will be a year in which air travel will recover more slowly in the UK than it will elsewhere …
"But the rescue package that we have put in place with the airport is designed to make Cardiff Airport self-sustainable and profitable for the future."
Then Mr Drakeford turned to some shouting from the direction of the Welsh Conservatives, and said: "When I hear members shout 'never' to that – that is exactly the sort of remark I meant when I said that whenever we talk about successful future of the airport here, Conservative Members intervene to cast doubt on its ability to be a successful part of the Welsh economy."
The accounts
Mr RT Davies was rattled, back on his feet and in a much louder voice, he said: "Do you have a plan? And can you outline it today to this Chamber about how you are going to turn Cardiff Airport around and get passengers through the terminal …
"If I look for the accounts on Companies House, I can't even find them because they haven't been filed yet. When are we going to see the accounts First Minister?"
Mr Drakeford responded: "You will see the accounts in March when they are always published and they will be published in March 2023. The fact that the Member can't find them is not my problem. He needs to employ people to do his research for him."
Some short-lived laughter.
Mr Drakeford continued: "I'll just tell the Chamber this Llywydd: the airport publishes accounts every year. They will be published in March of this year, the Member – if he is able to – will be able to locate them. There is a rescue plan in place and is available for all to see."
When this Senedd sought the devolution of air passenger duty said Mr Drakeford to Mr RT Davies: "You supported it, but your government did not – your government refused that request because it wanted to protect Bristol Airport. If there was a level playing field, we would see different results."
Point of order
Later on in the afternoon, at the end of First Minister's Questions, Welsh Conservative Darren Millar had done the research on behalf of his leader, and said he wanted to raise a point of order.
Mr Millar said: "The First Minister indicated that the annual accounts for Cardiff Airport Ltd were in the public domain and published every March … this is not the case. The accounts for the year ending 31 March 2022 have not been published and are overdue. I'm sure the First Minister did not intend to mislead the Senedd … and had he been aware of these facts, I'm sure that his comments would have been rather different."
Stating that he does not make up answers in front of the Senedd, Mr Drakeford looked gutted and said he would investigate.
"I rely on the information that I'm provided and (it) quite definitely said that the accounts would be lodged with Companies House in March of this year. I'm absolutely happy to look at the point made and if the record needs to be corrected then of course it will be."
And so, Cardiff Airport remains in the spotlight for another week at least.
---
Support our Nation today
For the price of a cup of coffee a month you can help us create an independent, not-for-profit, national news service for the people of Wales, by the people of Wales.