Opinion
Senior Welsh Labour figures have signed up for 'full financial devolution' – but what does it mean?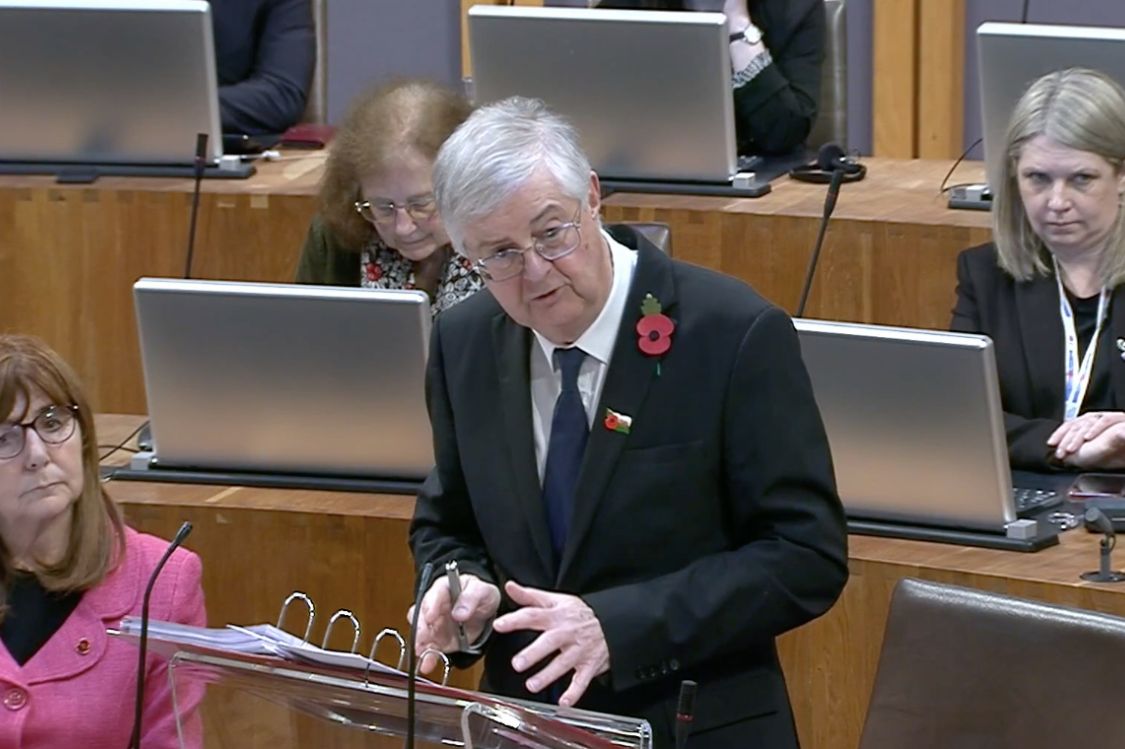 Martin Shipton
Frustration over the fiasco of rail funding for Wales and other insults is pushing former diehard unionists into the direction of "full financial devolution", it seems.
But is that wise, and could we end up cutting off our nose to spite our face?
After a recent conference at Cardiff University, the group Labour For An Independent Wales was delighted to find itself in a position where it was able to post a message to X which said: "Interestingly, at the 'Future of Devolution' event (organised by @JulieMorganLAB – diolch o galon, Julie) in Cardiff yesterday, everyone was agreed that Full Financial Devolution is now a must.@MarkDrakeford @shavtaj @AMCarwyn – all agreed. Was great to see."
It must have been a momentous occasion to see two Labour First Ministers and the General Secretary of the Wales TUC apparently sign up to a radical agenda that isn't official policy for Welsh Labour or the Wales TUC.
"Full financial devolution" can be interpreted in more than one way. One interpretation would involve Wales raising all the funds it needs to run public services from within Wales. The point is often made by unionists that Wales gets around £1.20 from the UK Treasury to spend on devolved services for every £1 spent in England.
The justification for this is that Wales is poorer and needs to spend more. If this arrangement was stopped and Wales had to raise all its own funds from within its own borders, the Welsh Government would face a huge challenge.
But there are other ways of looking at the issue and I'm told that the "cut off the nose to spite the face" option wasn't explicitly mentioned.
It seems that the starting point for the discussion wasn't "full financial devolution" but the wish on the part of the Welsh Government to devolve justice and policing. Under the proposals made by former Prime Minister Gordon Brown in a report for the UK Labour Party, the Welsh Government would only get youth justice and probation. Realistically, it's unlikely that Keir Starmer will offer more. But it's also unrealistic to expect Welsh Labour to rock the boat publicly in advance of the general election.
A debate like the one organized by Julie Morgan is, however, of value for those in Welsh Labour who would like to see faster progress. It provides them with a locus where they can let off steam.

Anger
Mark Drakeford and other ministers have made clear their anger at the way in which the UK Government classified HS2 as an "England and Wales" project rather than an "England-only" one, thus potentially robbing Wales of billions of pounds. The moral high ground they seek to occupy is, however, less stable than it should be because of their failure to commit to challenging an incoming Labour government at Westminster over the same issue. If it's wrong to call HS2 an "England and Wales" project under the Tories, surely the same must apply when Labour is in power.
Nevertheless, we can agree that there are unimpeachable grounds for being frustrated with the status quo.
I'm told that the conference didn't seek to define what "full financial devolution" would amount to in practice, but that those present saw it as something to aspire to.
Ben Gwalchmai, a leading figure in Labour For An Independent Wales, told me that achieving full financial devolution – whatever it amounts to – wouldn't happen overnight. It would, to use Ron Davies' old general definition of devolution, be a process rather than an event. But there must be a way to come up with a practical application of such an idea.
At this point I turned to Blaenau Gwent Labour MS Alun Davies, who usually has something interesting to say on such matters.
He said: "I don't know what they mean by full financial devolution. Instead, I would argue for fair funding for the nations and regions of the UK. Such arrangements already operate elsewhere and there's no reason why they couldn't work here."
Germany
The example of Germany immediately sprang to mind. In the aftermath of World War Two, when the federal republic – initially covering West Germany – was being set up, British constitutional lawyers devised an equalization formula that ensured the various German states – known as länder – got a fair share of the nation's resources. Tax revenue is distributed to the regions according to their need and the system works well. Funding disputes between the federal government and the länder have gone under my radar, if they've existed at all.
Alun Davies then pointed me in the direction of Australia and Canada, two countries that have come up with solutions of their own.
In Australia there's an independent advisory body called the Commonwealth Grants Commission that has a clear explanation of its function in a video on its website. The voiceover on the video says: "Australia is a large and diverse country, so important services like health, education, justice and transport are delivered by our eight states and territories.
"The challenge is that some states are able to raise more money to pay for their services because of higher property prices or greater mineral resources, for example. And some states need to spend a lot more money on providing services, because the cost of services varies a lot based on the age, health and wealth of the people who live there, and how spread out or remote the population is.
"This is where the Commonwealth Grants Commission comes in. Since 1933 we have been working with the states to understand their relative advantages and disadvantages, how much money they can raise through taxes and the different costs they face in providing their services. We use this information today to provide independent advice to the Australian Government on how much GST revenue each state and territory should get to give them the opportunity to provide a similar standard of services to their citizens."
Goods and Services Tax (GST) is a broad-based tax of 10% on the sale of most goods, services and anything else consumed in Australia.
In 2020 it represented 13.4% of Australian tax revenue while income tax represented 47.2%.
Canada
Better again, according to Alun Davies, is the Canadian way of distributing revenue to its provinces.
In Canada, the federal government makes equalisation payments to provincial governments of lesser fiscal capacity so that "reasonably comparable" levels of public services can be provided at similar levels of taxation. Equalisation payments are entrenched in the Constitution Act of 1982, subsection 36(2).
The programme is financed through the federal government's general revenues, which are largely sourced from federal taxes. Provincial governments make no contributions.
Payment amounts are decided relative to a province's estimated fiscal capacity, or ability to generate tax revenues.
It's surely a sign of the dysfunctionality of the UK that while countries such as Germany, Australia and Canada were able to devise fairer means of distributing tax revenues decades ago, moving to a similar outcome here isn't even on the agenda of those in Westminster who make the decisions.
---
Support our Nation today
For the price of a cup of coffee a month you can help us create an independent, not-for-profit, national news service for the people of Wales, by the people of Wales.