Opinion
Shaky and Carol – spearheads of the new Welsh resistance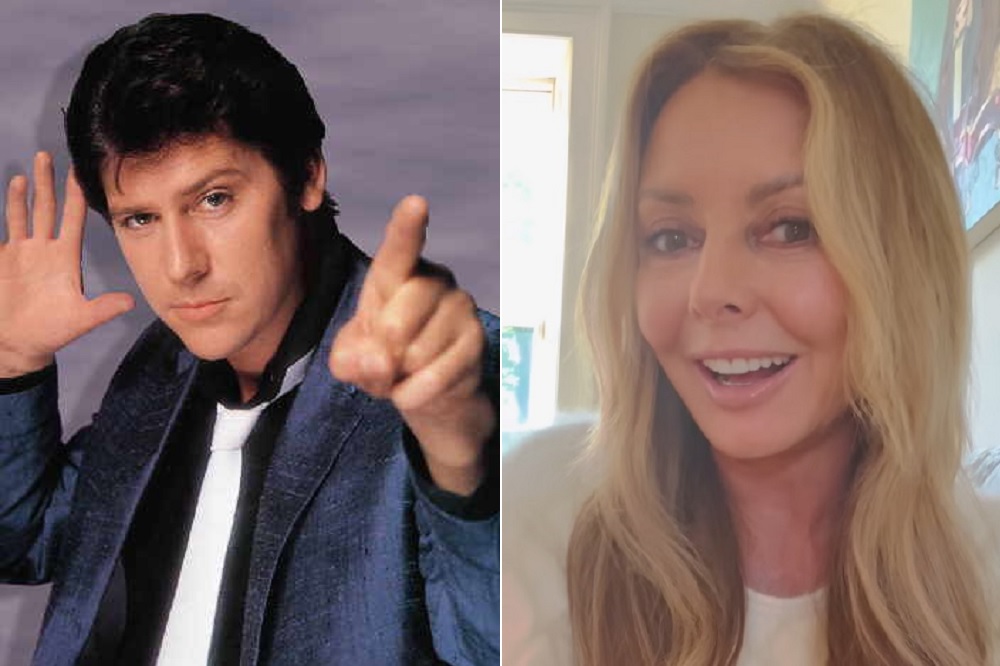 Ben Wildsmith
On the tenth anniversary of Margaret Thatcher's death, the time seems ripe for a reassessment of the 1980s and how they shaped the world we live in now.
What times they were, as the postwar consensus was torn apart by a socially awkward woman with daddy issues, they threw up compelling images that signified our passing from one age to another.
From the death of working-class culture at Orgreave to the coked-up bonanza on the trading floor of the City, we have been served up a narrative that has Thatcher in the vanguard of inevitable change.
Cooperative endeavour was a pipe dream, we are told, that ran contrary to the individualistic fundamentals of human nature.
If you were fool enough to spend your nights in a working man's club with a meat pie and a pint when you could have been off to Club Tropicana in a DeLorean then you didn't deserve a pair of red braces.

Revolutionary tendencies
History, though, is written by the winners and it won't tell you that at least 50% of Wham! was in the Young Communist League or that meat pies now cost £8000.
George Michael's revolutionary tendencies are proving not to be unique amongst the pantheon of 1980s mainstream entertainment.
Who would have guessed that when Countdown contestants received a 'D' from Prestatyn's Carol Vorderman, she was muttering 'dialectical materialism' under her breath?
Here she is this week putting her 750 000 Twitter followers straight about Tory claims on water quality.
Tory LIES 😡via @DefraGovUK

"We've made HUGE progress on water quality." @theresecoffey says

FACTS
Number of rivers reaching 'Good' ecological status.
2012 = 24%
2014 = 19%
2019 = 14%
2027 = 6% (current government projection)

Data courtesy @Feargal_Sharkey see his thread https://t.co/GH4pP1CbrB

— Carol Vorderman (@carolvorders) April 6, 2023
Sweetheart of teatime TV
You'll note that to find accurate data on the subject she had to consult the lead singer of The Undertones whose perfect cousin was unavailable for comment having been exposed for passing off fur lined sheepskin jackets as PPE under a contract awarded by Matt Hancock.
Ponder how the course of history might have been changed had the entertainment wing of 1980s socialism not been left to Ben Elton (an embarrassment to Bens everywhere) and Paul Weller.
If Michael Foot had cottoned on that the sweetheart of teatime TV could be mobilised to agitate the bovine masses to stand up for their birth right, we may never have had to endure a single episode of The Apprentice.
This week we learned that what they were actually doing behind the green door was conspiring to bring down banking cartels that extract labour from the proletariat without regard for the communal cost.
Cardiff's Shakin' Stevens has released an uncompromising work of anti-capitalist agitprop that has drawn approval from the Sleaford Mods and Ian McNabb.
Go on Shaky!

Shakin' Stevens – All You Need Is Greed (Official Video) https://t.co/b9MX8JbQUl via @YouTube

— Sleaford Mods (@sleafordmods) March 29, 2023
Double denim
If the double-denimed king of Christmas discos is taking up the cudgels of revolt, we must heed his call. I mean, what more do you need?
We observe the rampant corruption and incompetence in Westminster as if through a telescope, trying to work out how much of it is going to affect life here in Wales and baffled as to how people like that end up in positions of responsibility.
We look around us at struggling public services and failed local businesses but are told by the London media that what we really care about is small boats, or whether Harry and Meghan attend the Coronation.
The wave of change that started in the 1980s is finally breaking over the polluted beaches of the UK and there's precious little left to defend any of us from its consequences.
Wales never bought into the rhetoric of Thatcherism so it's perfectly natural for our mainstream celebrities to be saying what sounds like plain, common sense to most of us. Remember, however, what Gary Lineker has just gone through.
The merest peep of dissent from well-known figures in England brings down the attack dogs of the Daily Mail to try to shut them up, along with the platforms that employ them.
Shaky and Carol are figures from the cultural centre of British life as it existed just a few years ago. They now stand as outsiders in a UK that has no centre and a rapidly diversifying culture.
When the reckoning comes, they're definitely ours.
You can find more of The Shrewd View and the rest of Ben's writing on Nation.Cymru by following his links on this map
---
Support our Nation today
For the price of a cup of coffee a month you can help us create an independent, not-for-profit, national news service for the people of Wales, by the people of Wales.