Opinion
Should people with the worst birthday dates be allowed to celebrate twice like King Charles?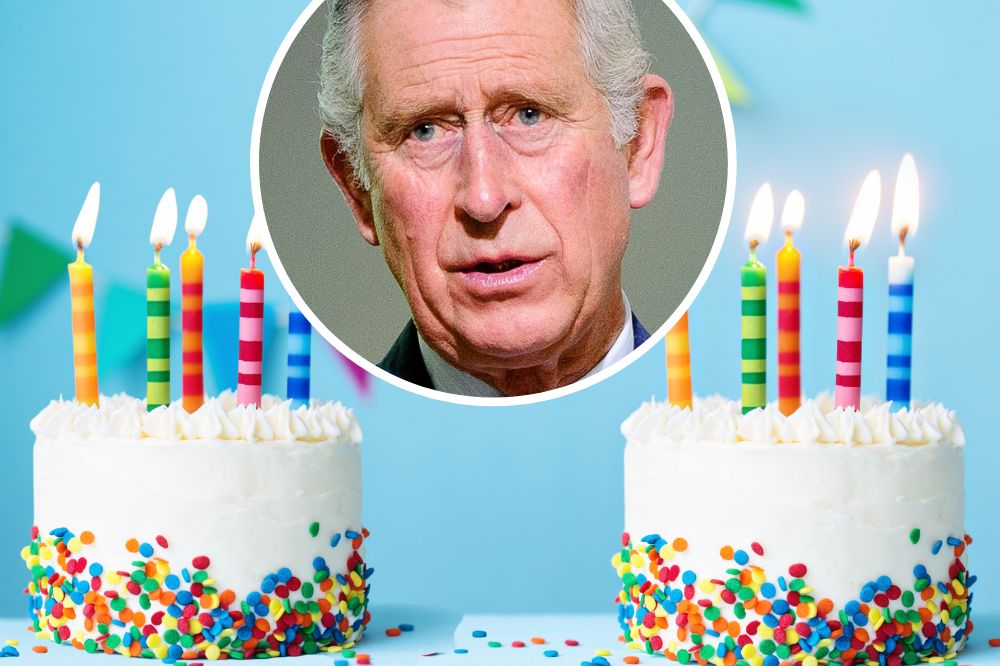 Russell Deacon
Professor Russell Deacon lectures at the University of South Wales and Coleg Gwent. He doesn't have a birthday he would want to change, but knows quite a few people who would happily do so.
When Charles lll is crowned King, he will have two birthdays – his actual one in November and an official one in May. I think it may be time to consider whether it's not just the new King who should be allowed to have an official birthday celebration day.
It's not an issue that would dominate or even appear in a constituency MP's or Senedd Member's post regularly or maybe ever. Yet it's one that impacts tens of thousands, perhaps even hundreds of thousands of people in Wales. It's one that can make someone's childhood and even adulthood more miserable and less inclusive than others. To date only one person in the UK has the ability to formally benefit from a second birthday – and his family have been using that ability for the last 250 years.
What is the issue that has such a significant impact on so many children and adults in Wales and hundreds of millions across the world? It's simple – being born on the wrong day of the year. I'm not talking about those born on February 29, who only have a birthday every one in four years by the way.
Those whose birthday either clashes with celebrations such as Christmas Day, Valentine's Day or New Year's day or for children being born on a day that is the wrong time of year for classroom celebrations (late July, August and early September) – much of their lives their birthday can feel like a hidden afterthought or even forgotten altogether. Doomed to always being relegated to the second division of celebrations.

Solution
Until recent years, even though I teach Welsh Government and Politics, I must confess I hadn't even thought about this problem and whether there was a possible solution that the Welsh Senedd could offer. Even though I am not a summer baby myself, I can understand some of the birthday issues being born on the "wrong day" may lead to. And perhaps any solution may be relatively cost free.
Over the last few years I have been testing opinion with those students I teach as to whether, if they were offered a choice, they would shift their own birthday celebrations to another, perhaps more suitable date. I have found that a substantial minority would. So how could this be done? We could consider the Royal Solution, which I alluded to earlier. This is to have an official Birth Celebration Day (BCD) which is separate to your date of birth and chosen by yourself.
Now you could say why not just choose another day and celebrate then? Do you need it to be official? Well you could do this but I have found that people are unwilling to because they feel it's both confusing and somehow wrong, a bit like lying. They would, however, readily do this if it was official. They need the stamp of official approval.
So where does the Senedd come in? It and the Welsh Government have it within their power to both consult on this issue to see if it's one that desires a solution and, if it is, to provide one and allow it to be implemented across education and work places. It may simply be a case of compiling a register and altering forms and databases to allow a BCD alongside a DoB. Or, it may be more complex than this.
For those born on a day of the year that doesn't coincide with a day of other national celebration this may seem a trivial issue – but it's often far from trivial for those affected. Ask around and see if those you know have painful memories of being at school but never being able to celebrate a birthday with classmates, or having one in the middle of Christmas holidays and having it overshadowed with Christmas festivities and no other chance to celebrate as others do in the rest of the year.
If this truly is an issue, which from my own observations I think it may be, then perhaps Wales can provide an answer to something that impacts on people across the whole globe. It's something we could offer as a Welsh solution and it could become a worldwide solution for those with an awkward or forgettable birthday.
---
Support our Nation today
For the price of a cup of coffee a month you can help us create an independent, not-for-profit, national news service for the people of Wales, by the people of Wales.