Opinion
Should Universal Free School Meals be extended to secondary students in Wales?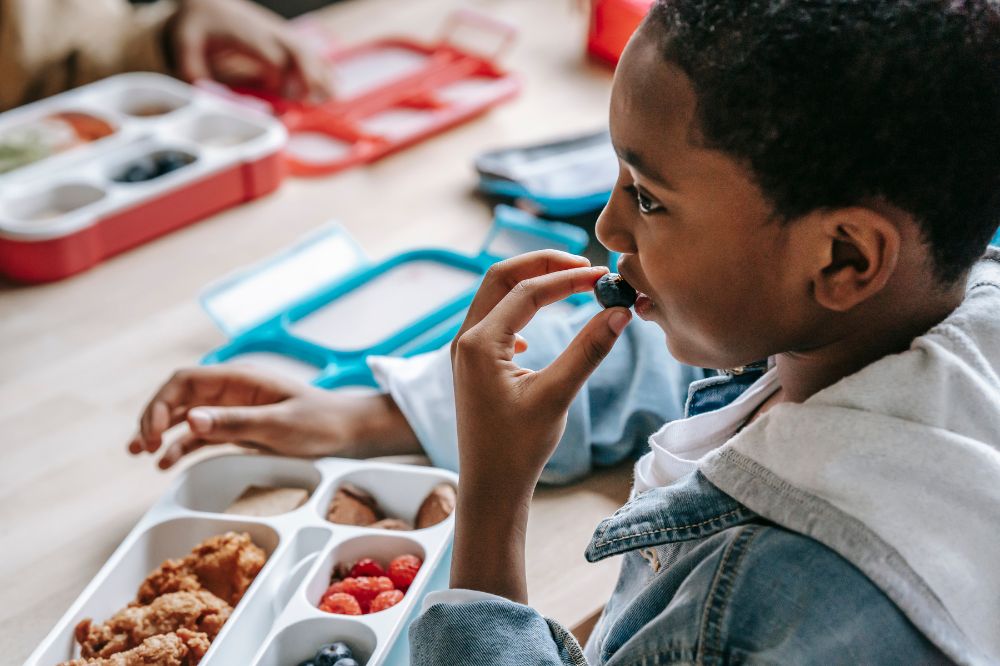 Terry Mackie
Tom Mayhew, one the best comedians around, has a great line: "I find it bizarre that some people don't think we should give kids food for free, but they will happily go to the park and feed the ducks." Tom is getting to the core of good old 'British Values'.
There is a serious debate now going on about Free School Meals (FSM) and Universal Free School Meals (USFM) in the UK. The latter means feeding all children without direct payment or benefits a school lunch. It's a debate far healthier than lots of school meals themselves. This all started ten years ago but as a result of the divergence of devolution it is hitting the headlines big time.
In a nutshell, England's Tories, whose 2010 coalition with Lib Dems started the USFM ball rolling in 2013, are uninterested in extending their Infant School USFM up the Primary school range of years 3 -6. Labour is in favour;  this is sure to be an election policy difference.
Scotland and Wales are committed to USFM across all 4-11 year olds within the next couple of years, though the Scots are still looking down the back of the sofa for the money.
Wales has planned budget resources and 3 Welsh Councils are advancing year 6 USFM, at the same time as this September's Year 5 phase. Go to the top of the class.
Northern Ireland is the only one of the four nations that does not provide Infant School USFM. Constitutional impasse prevents even policy debate.

Mixed picture
This mixed picture is fascinating and is freighted with real politics. Except no nation has made any move to contemplate USFM for secondary students. That is illogical; if USFM is productive for children's educational improvement, it stands that we should include those at the critical developmental stages of 11-18 years. The barriers are resources and courage.
Before any detail, let's talk values and principles: here's the thing. I haven't changed my tack from when Nick Clegg announced USFM as a plan for the first time, for England, ten years ago:
"Our schoolchildren must be treated as honoured guests in terms of their lunchtime. The public purse can now afford that duty to be carried out for all and at good quality. Other benefits will accrue, such as sociability and better nutritional habits" (Western Mail).
Nearly all parents really want: good nutrition, no payment portals faff, all kids treated the same and better 'attainment and well-being outcomes' by good lunchtime provision. Teachers and heads want easier admin and more inclusion.
The silliest word in all this FSM/UFSM talk is 'free'. Nothing but air is free and that is getting very expensive if you live in a polluted city.
Everything costs; the real argument boils down to 'how do we pay?' Currently it's patchy stuff across the UK, a system of FSM and USFM, direct payments/benefits/state provision. Could we now channel all this malarkey through the public purse?
Show me the money
Of course we could, in theory. What would it cost and for what purpose against other worthy purposes would we choose to do this? In other words, firstly, show me the money: does the extra resource exist? Secondly if it does, why blow it all, say £3 billion UK wide, including £200 million for Wales, on a radical policy of 3-18 UFSM?
Opportunity costs and benefits must be assessed strictly. This one is a big deal. But Wales is pledged to Future Generations planning, right?
The IFS report of March 2023 on school meals is brilliantly entitled, among other things: 'options and trade-offs'. The research is about England but it has much further reach.
It truly is a 'political menu': we in the UK have to make all sorts of big choices in the next year or so. This is a deal beyond schools or education, impacting millions of families and their children; it has investment and employment implications.
It speaks to 'what sort of a society do we really want?' One that is more about individuals or one that leans into more collective cohesion? Marketeers/statists? My case is that £3 billion can be found and would be UK money well invested towards these ends:
School food for all and made easy
More nutritious school lunches (my figures have added in £500 million more than the IFS estimate for quality improvement)
Better learning outcomes (the research is simply positive)
More chance to integrate food and diet into a universal curriculum, especially bilingually in Wales
More money for kitchen and supervisory staff
Longer lunchtimes benefitting teaching staff and pupils
Savings on FSM admin and less bureaucracy for heads and school office
Packed lunch option not affected in accordance with parental choice
I believe the £3 billion would be a more productive spend than anything else I can think of for more learners. Institutional hospitality reaps rich rewards. It's a lot of money: USFM 3-18 would be well worth it.
Terry Mackie has worked in and for schools in Wales and England for 45 years. He is the author of the 2019 book The Slow Learning Country: Out of the Dim into the Light.

---
Support our Nation today
For the price of a cup of coffee a month you can help us create an independent, not-for-profit, national news service for the people of Wales, by the people of Wales.