Opinion
Starmer may be on course for victory, but not everything is rosy for Labour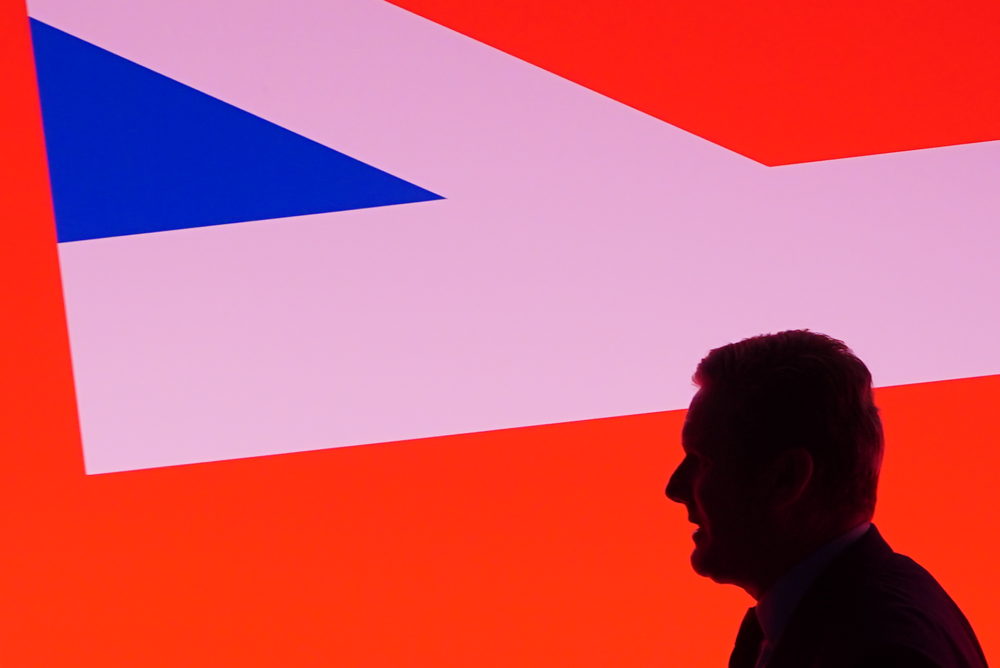 Martin Shipton
There's little doubt that the scent of victory surrounds the Labour Party as we move closer to a general election.
But despite the poll leads that remain fairly steady, it would be foolish to believe that the induced euphoria in evidence as Sir Keir Starmer made his conference speech is matched by enthusiasm among the grassroots.
As cheerleaders in Liverpool sought to build up the Labour leader into a political Messiah, a county councillor in Carmarthenshire was quitting the party saying he didn't trust a word Starmer said.
Meanwhile a motion of no confidence was passed in Blaenau Gwent MP Nick Smith by his own constituency members. Perhaps more surprising than the outcome of the vote itself was that the total number of members voting was a mere 22.
Blaenau Gwent was previously represented by Labour heroes Aneurin Bevan and Michael Foot. It was the birthplace of the NHS as well as having a history of heavy industry based on coal mines and steelmaking. Such a small turnout at a constituency party meeting would have been regarded as cataclysmic at one time, but now it's the norm.
Other seats in Wales, from what I hear, find themselves in a similar position.

Paradox
There's a paradox in a situation where what are seen as safe Labour seats sometimes have membership levels below what might be found in marginal constituencies.
How can that be? There are a number of possible reasons, all of which may play a part. The local party may have an older membership, with few younger people moving into the area because of a lack of job opportunities, thus diminishing the prospect of fresh blood.
The constituency party might be dominated by a small group of individuals who prefer to focus on superficial or procedural matters rather than discussing bigger issues – a disincentive to anyone wishing to do politics seriously.
There may also be ideological clashes between groups of members, based on where they stand on a left / right spectrum. Such clashes may not be so common these days, with many left-wingers having left the party since Starmer became leader and moved the party to the right.
Another potential cause is sheer apathy, with not enough people feeling sufficiently inspired to participate.
Whatever the reasons, low membership levels do not suggest a party with a bright future. The only consolation for Labour is that other parties find themselves in the same predicament – or possibly ones that are even worse. Parties with diminishing numbers of members are not good for democracy. It makes it easier for apparatchiks to take charge and stifle innovation and creativity.
Keep calm
Nevertheless, Starmer's conference speech was greeted warmly by many commentators, sometimes ecstatically so. A notable example was a piece by Paul Waugh on the i website. He wrote:"[This] was a 'show, don't tell' leader's speech, which worked precisely because it repeatedly strove to paint a picture of a Britain where the people keep calm and carry on despite, not because of, their government.
"The examples of businesses still trading despite the pandemic and soaring inflation, volunteers fighting against sewage, teachers coping with crumbling schools, a world where ordinary people say 'fine we'll get on with it ourselves', allowed him to say how a government could step in with a helping hand.
"Politicians are often asked 'whose side are you on?' and Starmer's list of those who have suffered over the past decade – from business to individuals – was finely crafted.
"From firms being told 'Brexit would only bring benefits to your business' to 'cleaners mocked, as they scrub mess off the walls of illegal parties in Westminster', the aim was to show how the Tories had indeed united the nation – in disgust at their caravan of failure and contempt for the rules others have to abide by."
Vision
Starmer was, of course, tapping into public disillusionment with the Tories, but even if passages like this go down well, they're a long way from offering a coherent vision of what a future under Labour would actually look like.
He went on to talk in rhetorical terms about the need for "mission government", while making the point that the short-term "sticking plaster" measures of the Tories had to be replaced by a longer-term strategy, introducing measures that might take a decade or more to be achieved.
Waugh continued: "The jibes at Rishi Sunak being an out of touch millionaire worked because they widened the attack on the Conservatives more broadly as a party that 'cannot see the country before them'. 'They have no way to understand what you've been through.'
"Tory MPs privately admit that hard-working constituents often complain that the cost of living crisis means they have no 'fun money' at the end of the week any more.
"And one of Starmer's most affecting passages came when he described a young mum in a cafe in Worthing (a Labour target seat coincidentally) telling him she couldn't afford to go on holiday and was in 'survival mode': 'I can't think, 'oh let's do something nice'.
"Starmer also managed to leverage his own backstory as a boy from a working class family whose rise to run the Crown Prosecution Service embodies the aspiration he wants to see spread to all.
"Perhaps his longest ovation came when he vowed to unlock the public's potential, adding that the 'hardest class ceiling of all' came when working class people had a nagging voice in their head saying: 'you don't belong here'."
Soundbite
This is more rhetorical stuff, seeking to persuade ordinary people to identify with feelings many of them are likely to relate to because they come from similar backgrounds. As messages, they probably have more soundbite cachet than the plan to grow Britain's economy, much of which sounds like rehashed ideas that are easier to express than to implement.
If you examine Starmer's words carefully, contradictions become apparent. Huge new towns are going to be built, yet the green belt won't be encroached upon because Labour is a nature-loving party.
One and a half million new homes will be built, but there's no real detail on how those who currently find it unaffordable to buy their own place to live will find it affordable to do so in the future.
I imagine that this, together with his increasingly long list of policy U-turns, is what makes Starmer appear so untrustworthy to the likes of the Carmarthenshire Labour councillor who left the party.
I don't for one minute think that such reservations will be sufficiently widespread to stop Labour winning the general election when it comes. People have decided that the Tories have to go and voting Labour will achieve that objective.
What's very feasible, however, is that people will quickly get disillusioned if a Starmer-led government fails to deliver the quick wins people are hoping for. After living through austerity, Covid and a cost-of-living crisis, they will be expecting tangible improvements quickly rather than warm words. Yet if you listen to Rachel Reeves, the next Chancellor, the purse strings aren't likely to be loosened any time soon.
A "mission" government is likely to be judged a failure unless it can boast that the mission has been accomplished fairly rapidly.
---
Support our Nation today
For the price of a cup of coffee a month you can help us create an independent, not-for-profit, national news service for the people of Wales, by the people of Wales.