Opinion
Stop the boats: Relax, they're just nihilists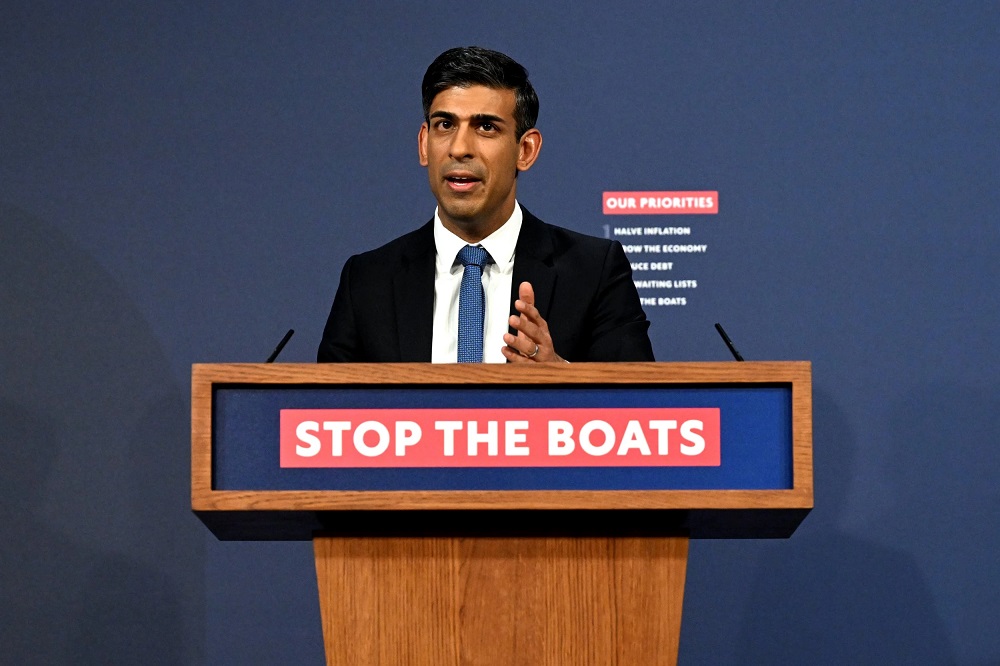 Ben Wildsmith
When Donnie worries that they are being attacked by Nazis in The Big Lebowski, John Goodman's Walter reassures him that they are only nihilists.
'Say what you like about the tenets of National Socialism, at least it's an ethos…'
Wading through Suella Braverman's latest torrent of effluent this week, I reminded myself of that exchange as a means of maintaining sufficient equilibrium to carry on with my day.
The Big Lebowski nihilists were performance artists and that is the sensible way to interpret the government's proposals on immigration. Braverman, Sunak and the rest of the clown car occupants know right well that nothing announced this week can be enacted, as it will be slapped down by the courts.
The sole purpose of this grubby enterprise is to pressgang us all into a performance for a dwindling reserve of voters whose bigotry can be activated to propel them to a voting booth.
Everybody has been assigned a role in this pantomime, and the cast list is as follows:
Braverman: Maverick defender of the shores; Bargain basement Boudica ‒ says the unsayable; nuance-resistant owner of one broad brush.
Starmer: Lefty lawyer; Baron of the Blob ‒ personifies tedious objections to fantastical notions whilst simultaneously lending them credibility by engaging.
You & Me: The chorus; Aristophanes' frogs ‒ tweet outrage furiously; fret we are descending to the political tone of the Weimar Republic.
Small-Boatgoing Migrants: scenery.

Paltry ambition
The key to consuming this low-rent production lies in recognising its paltry ambition. Its authors are cognisant, not only that the policies are a sham, but that their purpose is not even to win an election but, rather, to save the seats of a large enough rump of Tory MPs that the party remains viable.
If this happy conclusion strikes you as too optimistic, then I point you towards the behaviour of those Tories who have carved out a public profile.
Nadine Dorries is now a televangelist for Boris Johnson on Talk TV, whilst GB News has signed Jacob Rees-Mogg, Esther McVey, and Philip Davies.
Even 30p Lee has secured himself a contract to present a show called 'The Real World with Lee Anderson', presumably a travel documentary in which he visits it for the first time.
Expect Andrew RT Davies' Twitter feed to go into overdrive as he pitches 'Yesterday's Wales Tomorrow' for the coveted 4.00AM slot up against Farming Today.
18 months out from the election, a further 25 Tory MPs have declared that they won't be standing, including Dehenna Davison who, at 29, was once seen as representing the party's future.
The jig is most assuredly up, and anything you hear coming from the party at this point needs to be contextualised within the prospect of its upcoming electoral annihilation.
Fascistic aesthetics
This is not to say you shouldn't be sickened by the depths to which these people will sink but we do have the choice not to participate in their artificial controversies.
The slogan for this week's effort is 'Stop The Boats'. By the time of the election you will feel as if that phrase has been tattooed on the inside of your eyelids as it is wheeled out relentlessly and presented with overtly fascistic aesthetics to stir up the sort of outrage that might, just might, penetrate the vague fog of racist Uncle Graham's dotage and propel him on a somnambulant wander to the polling station.
Crass as the slogan is, you needn't even worry that it marks some new, cutting edge, possibly effective, direction in populist politics.
The precise phrase 'Stop The Boats' was used by Australian PM Tony Abbott to win power in 2013. So, this Tory gambit is a cover version.
Even if Australian strategist Lynton Crosby isn't behind its resurrection, the party clearly hasn't evolved beyond his influence and part of why this week's presentation jarred is because of how dated it seemed.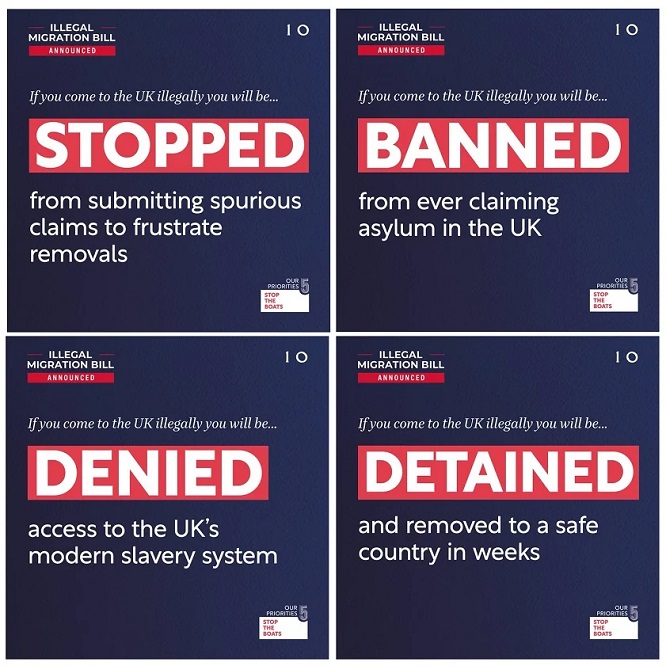 Rear-guard action
There's going to be more of this. As the polls engender terror in unemployable Tory MPs, pressure will grow to mount an ever more desperate rear-guard action.
By polling day you'd be forgiven for fearing that a flotilla of Albanians is off the coast of Kent intent on invading the nation's remaining libraries to revise Roald Dahl books. It will be all heat and no light.
This weekend's turmoil at the BBC is, unfortunately, exactly the outcome that the government hoped for.
Its vile, fictional policy proposals have engaged the nation in a polarised debate that focuses not any substantive issue but, rather, the semantics of a single tweet by a TV presenter.
Statesmanship, by the current Tory party, is being conducted from a bunker, and that is a historical comparison that they will find increasingly difficult to avoid.
Poor Donnie died of fright because he thought the Nazis were after him. When you feel your blood pressure rising, remember…
They're just nihilists.
---
Support our Nation today
For the price of a cup of coffee a month you can help us create an independent, not-for-profit, national news service for the people of Wales, by the people of Wales.