Opinion
The 20-mph limit has been much ado about nothing – it is time to move on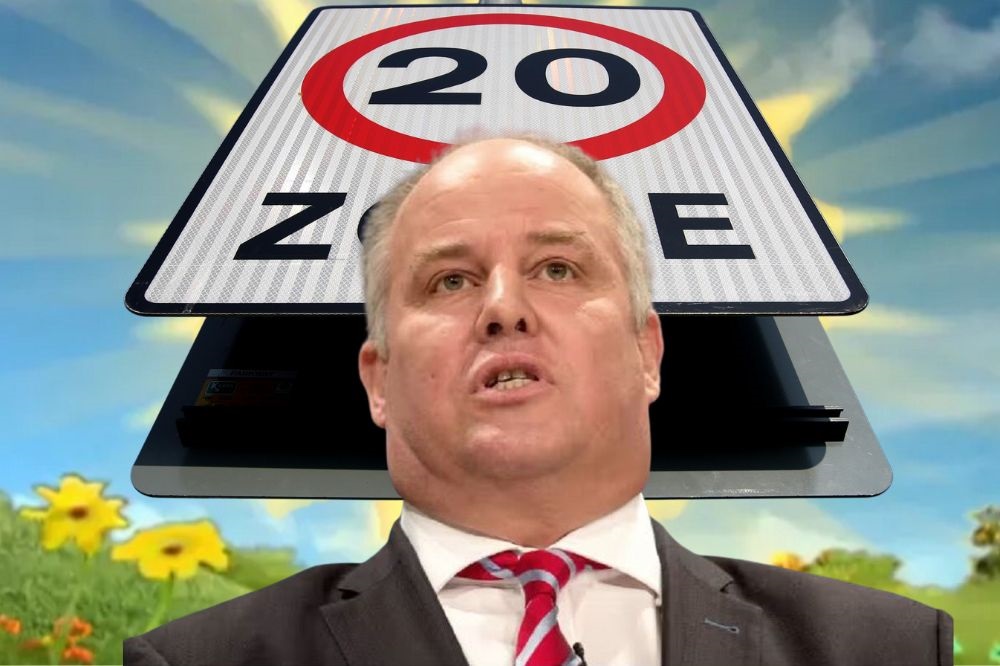 Chris Carter
Reader, I am tired. So very tired.
I cannot leave my house to go to the barbers, the pub, the cinema or even community fireworks displays without fellow citizens bringing up the dastardly attempt of Mark Drakeford to infringe our liberties by lowering the default speed limit from 30-mph to 20-mph.
The real oppression now, more than one month after its introduction, is the constant fear we currently live under. That is that we spend but one more month, week, or day, being forced to hear and speak about the 20-mph limit.
The obsession has got out of hand.
Just last week I found myself carefully crafting 1,000 words of copy across several days and evenings "constructively criticising" elements of its introduction. Yes, some roads should have never ever made the switch. In turn however, I could have written about economic growth, interest rates, Israel-Palestine, or how politicians could support the thousands of workers at Port-Talbot steelworks on the verge of losing their livelihoods.
Yes, there is an irony to creating this piece of writing discussing the 20-mph limit instead of the "real" issues but despite this paradox, it is undoubtedly time to turn down the temperature over the issue. To say what really needs to said after weeks of dogmatic exchanges online, in the media and our own Parliament.
Wales has some serious challenges facing it, and to tackle them, we have to move on.
Our country feels like it is trapped in a social media wind tunnel. The political oxygen used up at the expense of other priorities.
Under this persistent cloud of conversation, one might think that the 20-mph introduction has been so tremendously unpopular, Welsh Government support would surely collapse in the face of such negative press. The governing Labour Party in Wales has never been more popular.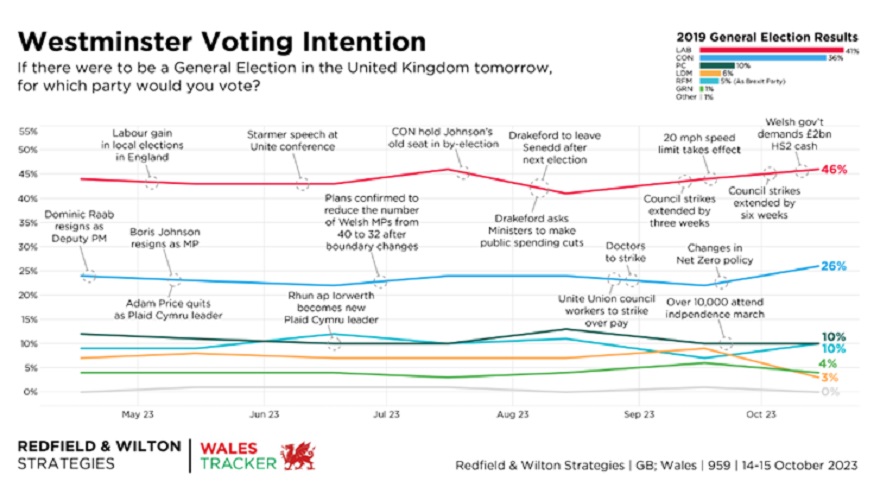 Andrew RT Davies who, for the record, once supported the introduction of the 20-mph limit, has made more political hay out of this one issue than any since his election as Welsh Conservative leader.
His party sits in the doldrums of public support because of last year's car crash government under Liz Truss, and this year's blandest Kings Speech in living memory under Rishi Sunak. There is a certain duplicity to supporting 20-mph and then reversing, as if no one would notice.
Having just one issue to cling onto to prevent your party's support from cratering is not conducive to a positive national discussion. Political woes for the Conservatives have created the toxic atmosphere in the Senedd and the country.
The policy itself is unpopular. That is a given, (see the chart below) but it is not providing any traction to desperate Conservatives at the Senedd. In other words, it has failed to serve as a political wedge issue and has come at the expense of a political culture the Senedd worked hard to build when compared to the outright toxicity that defines Westminster.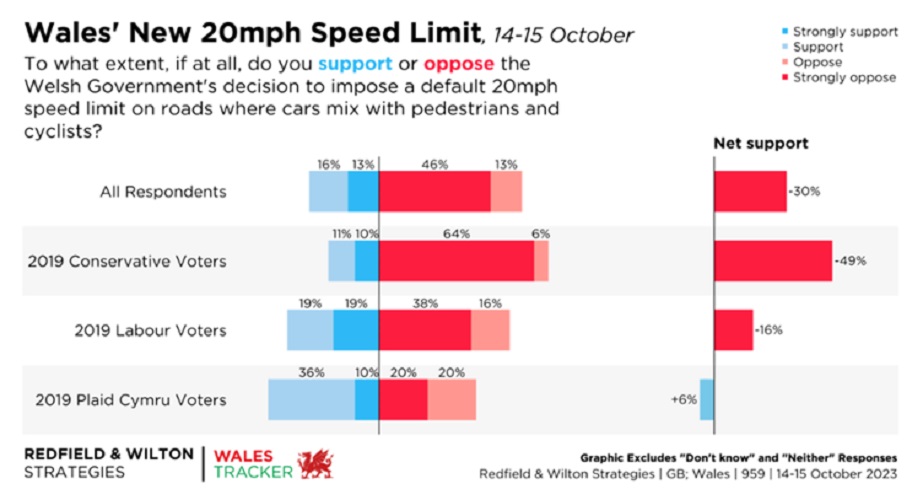 The nature of public discourse over the issue has amplified it above all others. We should all be concerned how this reflects on the values and priorities of our society, and what it might say about the collective focus of us here in Wales.
If we are to thrive, it may be high time to put the issue behind us and say firmly that we will not allow Westminster-levels of toxicity to infect our own politics, places and personal lives. This next week I'll be changing the discussion with my friends, family and barber (sorry Mike). I hope our politicians do too.
Chris Carter is a Transport and Infrastructure Research Specialist, he writes in a personal capacity and Tweets at @CarterRoutes
---
Support our Nation today
For the price of a cup of coffee a month you can help us create an independent, not-for-profit, national news service for the people of Wales, by the people of Wales.