Opinion
The Co-operation Agreement shows that we are delivering change and hope for the future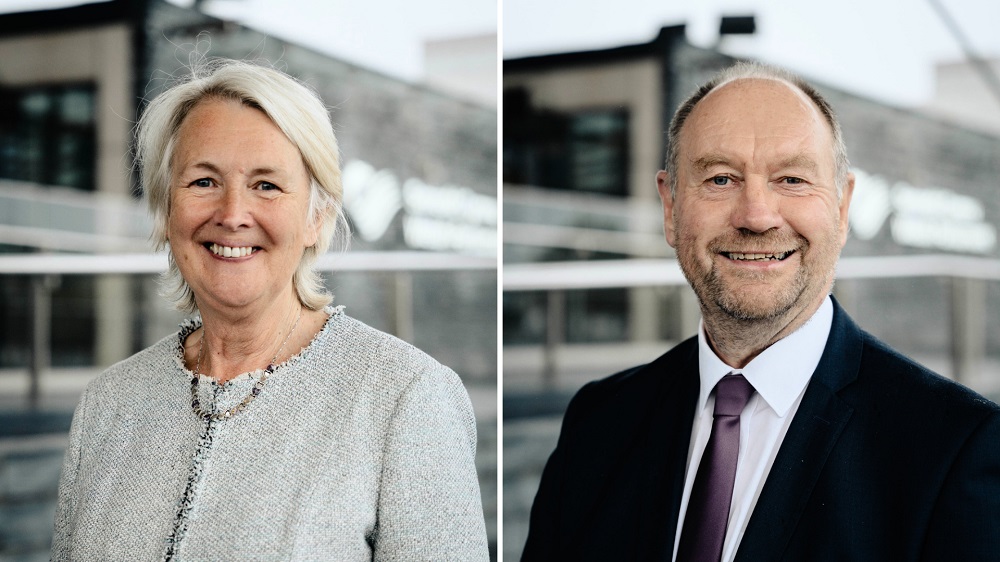 Siân Gwenllian and Cefin Campbell, Plaid Cymru's Designated Members in the Co-operation Agreement
Today (1 June) marks exactly 18 months since Plaid Cymru and the Welsh Government entered into a three-year Co-operation Agreement, which commenced in December 2021.
While cross-party working and co-operation has taken place since the start of devolution in Wales, the Co-operation Agreement is the first of its kind and spans across 46 policy areas ranging from Senedd Reform to the introduction of universal free school meals and expanding free childcare for two year olds.
At the time of launching the Co-operation Agreement, we in Plaid Cymru said that the Agreement marked a new way of doing politics – across political lines and setting a more positive course for Wales; one where we implement solutions on matters where we share common ground, while continuing to challenge and scrutinise.
Our duty as elected members to our Senedd is to make a positive difference to people's lives and to offer solutions to the immediate and longer-term problems people in Wales face. We do this through scrutiny, through casework and helping constituents and by working together to implement solutions where possible.
We are now at the halfway point of the three-year agreement. This offers a natural opportunity to reflect on what has been achieved so far, and to look forward to what we will achieve in the next 18 months.
The policies introduced at pace through the Co-operation Agreement have made a tangible difference to thousands of families across Wales.

Free school meals
Since September 2022, over 5 million additional free school meals have been delivered to primary school children across Wales, as part of the shared commitment to deliver universal free school meals to primary school children by the end of 2024.
During a period that has seen food prices spiralling and families' budgets stretched considerably, this policy shows how we in Wales can do things differently – ensuring that all children have a nutritious meal as part of the school day and putting children on an even footing no matter what their families' circumstances.
The phased expansion of free childcare through the Co-operation Agreement is creating an additional 9500 childcare spaces during its present phase, focusing initially on some of our most disadvantaged communities. This will ensure that our poorest children can access the benefits and experience of high quality early years services.
We are tackling Wales's housing crisis through radical action to address second homes through the taxation, property and planning systems.
Foundations
As well as providing solutions to the problems families and communities face in the here and now, we are committed to strengthening and building the foundations of our nation.
We have one of the most underpowered legislatures in Europe. Through the Co-operation Agreement, Plaid Cymru and the Welsh Government have agreed a way forward on Senedd reform. This will lay the foundations for a stronger Welsh democracy and a fairer, more representative Senedd that will look entirely different to the outdated political system at Westminster.
At a time when the Conservatives in London are actively reducing the number of representatives we will send to Westminster in the next UK election, strengthening democracy closer to home in our Senedd is vital.
These are just some of the positive, progressive changes we have agreed so far. Other key milestones reached in the first 18 months of the Co-operation Agreement include:
A record £214m investment in flood prevention and protection
Making Welsh history a mandatory part of the curriculum for Wales
Establishing an independent, cross-sector group to explore how Wales may reach Net Zero by 2035
Publishing proposals to ensure that the education system embraces Welsh as a language that belongs to all pupils in Wales, where all pupils become confident speakers by the time they leave school
Anti Racist Wales and LGBTQ+ action plans published to make Wales an anti racist nation and to make Wales the most LGBTQ+ friendly nation in Europe
An Expert Panel established to explore the creation of a Shadow Broadcasting and Communications Authority
The next period will bring many further announcements and developments on a wide range of policy areas and commitments outlined in the Agreement.
This includes an implementation plan and programme of work to support the creation of a National Care Service that is free at the point of need, establishing Ynni Cymru to expand community-owned energy generation and the publication of a white paper to include proposals for a right to adequate housing, fair rents and new approaches to making homes affordable for those on local incomes.
Radicalism
What the Co-Operation Agreement has allowed us to do so far is create stability and radicalism in Welsh Politics, and to allow us to implement some of the truly life changing and nation-building policies that Plaid Cymru have been championing for years.
The past 18 months has shown that when we work together, we can make a difference and offer positive change and hope at a time when people really need it.
Has it been challenging? On occasion, absolutely. But challenges are always an invitation and an opportunity to find a way forward.
Plaid Cymru is working for all of Wales, dros bawb, and our co-operative approach is bringing a new style of politics to Wales, which we hope will benefit Wales for generations to come.
---
Support our Nation today
For the price of a cup of coffee a month you can help us create an independent, not-for-profit, national news service for the people of Wales, by the people of Wales.