Opinion
The coming Welsh Labour leadership election must not be dominated by identity politics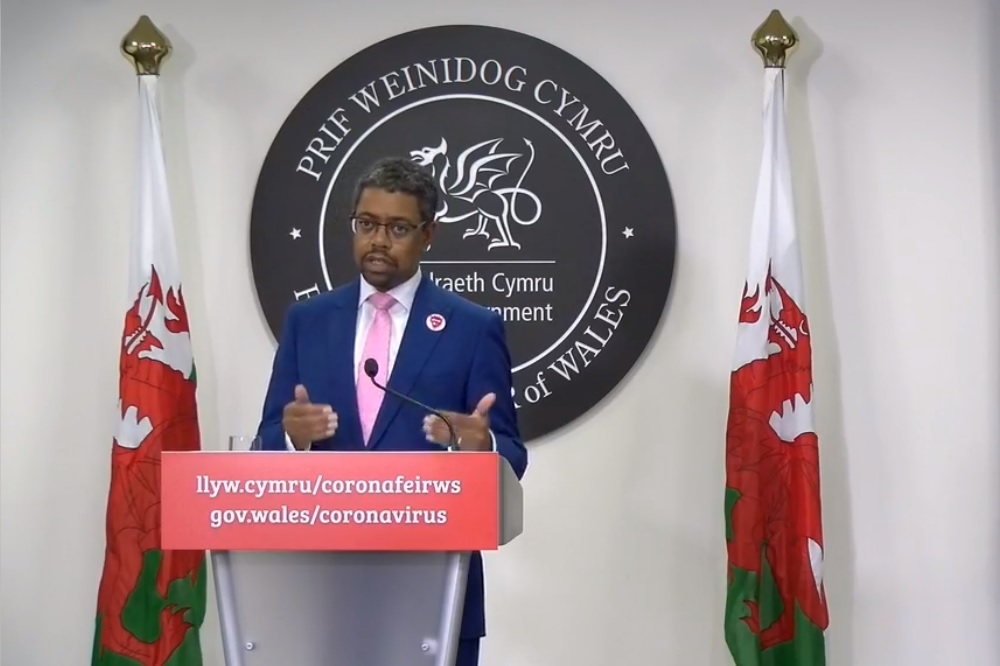 Martin Shipton
As I feared, an attempt is underway to make identity politics the focus of the next Welsh Labour leadership election.
This became obvious to me the other day when an article clearly intended to promote the candidacy of Vaughan Gething was published by The Guardian.
The left-leaning paper has an excellent Bristol-based reporter writing about Wales and much of the south west of England called Steven Morris. Despite having a ridiculously large patch to cover, Steven understands the politics of devolved Wales and often writes articles that are informative and insightful.
It wasn't Steven, however, who wrote the Guardian piece about Mr Gething. Instead it was written by Aletha Adu, a London-based political reporter. The headline on her article read: "Welsh Labour's Vaughan Gething – 'It's not about being black, it's about being good at what you do'." Yet the words themselves are belied by the context. If Mr Gething wasn't black, the fact is that the article wouldn't have been written.
The sub-heading on the article stated: "First black minister in devolved administration and only black Senedd member wants party 'that reflects Britain as it is today'. The implication is surely that more black ministers and Senedd members are required to fulfil such an aim.
Someone had been spinning to the Guardian reporter, who rather incoherently stated in her article: "At the last Senedd election in 2021, he [Mr Gething] won the biggest majority of seats under the unique circumstances of the pandemic." This makes it sound as if Vaughan Gething himself was responsible for Welsh Labour's success at the 2021 election. Not only was First Minister Mark Drakeford airbrushed out of the picture, but the statistical assertion was factually incorrect (Welsh Labour won 30 of the 60 seats, not "the biggest majority" – and not for the first time).

Outlandish
The claims relating to Mr Gething became more outlandish as the Guardian piece progressed: "Gething was thrust into the spotlight during the Covid pandemic. Delivering daily Covid briefings, he quickly became one of the most popular UK politicians." There is no polling evidence to support this claim, and I'm pretty sure the consensus view would be that it was Mr Drakeford's profile that was raised in Wales and across the UK as a whole as a result of pandemic briefings, rather than Mr Gething's.
The final paragraph of the Guardian article could be read as a mini-masterclass in disingenuousness: "Proud of Welsh Labour's ability to avoid bitter internal fights, it would be surprising for Gething to not want to one day take the helm of the devolved administration. But he insists: 'It's very clear there's not a vacancy at the moment. I'm not getting drawn into this as we've got a job to do. I'm certainly not going to go out and set hares running that risk undermining the First Minister'."
Everybody but the Guardian reporter is aware that, on the contrary, a vacancy in the First Minister's office is eagerly anticipated, Mr Drakeford having confirmed that he will be stepping down well in advance of the next Senedd election in 2026. Everyone who follows Welsh politics and has a smattering of knowledge is fully aware that Mr Gething intends to stand for the leadership again, following his better than expected result as runner-up last time. And as if to confirm that the Guardian piece is part of a carefully coordinated campaign to present him as a leader in waiting, a number of Welsh Labour MSs and MPs reposted it with accompanying praise.
Readers who look no further are left with the not so subliminal message that Vaughan Gething's success in the next Welsh Labour leadership election would be a triumph for diversity and the notion of an inclusive Britain.
Shallow
Yet the message is shallow and lacks rigour. Politicians standing for leadership roles should be judged not as representatives of prescribed identity groups, but on the basis of what they have achieved and – in the case of ministers – how they have performed in office.
In its wish to portray Mr Gething as a credible future First Minister, the Guardian piece conveys the message that he had a good pandemic and that he enjoys popular support. No mention whatever is made of his woeful performance at the UK Covid Inquiry, at which he nonchalantly admitted when giving evidence that he hadn't, as Health Minister, read crucial documents about how to prepare for a pandemic. As the Inquiry progresses, further light will inevitably be shone among other errors of judgement on mistakes that resulted in the deaths of people in Welsh care homes. Yet the message coming from Mr Gething's camp is that matters of this magnitude should be ignored and that party members should rally behind a leadership candidate whose election would validate Labour's diversity credentials.
The people of Wales deserve better than this. We need a leader elected on merit and not because they may tick one or more intersectional boxes.
The likelihood is that whoever succeeds Mark Drakeford as First Minister will find their administration dealing with a Labour government at Westminster. In at least one respect, this could see a return to the dynamic that existed at what was the National Assembly between 1999 and 2010, when there were Labour-led governments in both London and Cardiff.
Rhodri Morgan, whose senior special adviser for part of the time was a social policy professor on loan from Cardiff University called Mark Drakeford, created "clear red water" between the government he led and that of Tony Blair in Westminster. In practical terms, that meant keeping the public sector more public than was the case in England, where Blair and his ministers were more inclined to involve the private sector in education and the health service.
Mark Drakeford, who is on the left of the Labour Party, has largely pursued the same course since he took over as First Minister in 2018.
Progress
Vaughan Gething is on the right of the party and has been happy to be associated with Progressive Britain, formerly known as Progress, which espouses policy positions that at one time would have been seen as Blairite or "New Labour", both of which terms are no longer considered appropriate. Progressive Britain supports the position of Shadow Health Secretary Wes Streeting, who has been strident in his advocacy of a greater role for private companies in the delivery of healthcare within the NHS.
Where does Mr Gething stand on such issues? Will he – and for that matter other leadership candidates – set out a clear policy programme of what they hope to deliver and how they hope to deliver it, or will people get so excited at the prospect of having a black First Minister that questions of that kind simply won't properly be addressed?
The swift endorsement of a poorly written, hagiographical article about Mr Gething by Welsh Labour politicians who may – or may not – have been promised ministerial posts in a future administration led by him does not bode well for the kind of rigorous, ideological leadership campaign that Welsh Labour and Wales deserve.
---
Support our Nation today
For the price of a cup of coffee a month you can help us create an independent, not-for-profit, national news service for the people of Wales, by the people of Wales.