Opinion
The cruise market has bounced back after Covid – but what does it mean for Wales' economy?
Professor Stuart Cole, CBE, Emeritus Professor of Transport Economics and Policy, University of South Wales.
Newspapers and on-line media are currently filling up their advertising space with cruise line operators wishing to entice us onto their cruise programmes for next year.
The cost of a trip per person varies between £1,900 (inside cabin biggest ships) and £9,000 (smaller luxury cruise liner)
Over the last twenty years the cruising market has been the fastest growing tourism sector, with financial and economic benefits making it essential for Wales to get our share of  a market which is currently dominated by Caribbean/Mediterranean cruises.
However the Norwegian Fjords and the Celtic Sea have grown rapidly in popularity as Mediterranean ports became over-visited, and at the expense of Baltic Sea destinations once the third biggest cruise market.
Copenhagen, Stockholm, Helsinki, Tallinn remain popular but the jewel in the crown, St Petersburg, has not been available as a calling-port since the Russian invasion of Ukraine.
About 40% of that market has thus became available, but in the growing Celtic Sea business, Wales seems almost invisible to cruise ship operators, compared with Ireland, and western Scotland despite our undoubted attractions.
Wales' cruise offer would be part of a typical 8-port, 10-day voyage. This gives passengers an opportunity to experience Welsh culture, food, history and our uniqueness as a bilingual land with signs, traveller information and much conversation in Cymraeg.

Attractions
Cruise operators calling-port decisions follow the attractions enjoyed by passengers.
From Holyhead, Chester is accessible for its history and retail offer. Much nearer are the mountains and beautiful countryside of Eryri; narrow-gauge trains including the exiting and different Yr Wyddfa mountain railway; Norman castles including Caernarfon, a magnet for American visitors with its Royal Investiture connections and varying quality and priced, restaurants and craft centres.
Cruise tourism sustainability has a small land-side carbon footprint as cruise visitors use existing tourism infrastructure in both north and south west Wales.
They bring additional business to sustain current levels of tourism employment. Cruise passengers are often sampling destinations (as we Welsh cruise travellers do) and successful or attractive destinations will attract them to return on a future longer holiday so bringing even more money and employment into the local economy.
Some cruise passengers prefer to take in the local town rather than a coach trip.
Saying this very carefully, Holyhead, Fishguard and Milford Haven all require a facelift.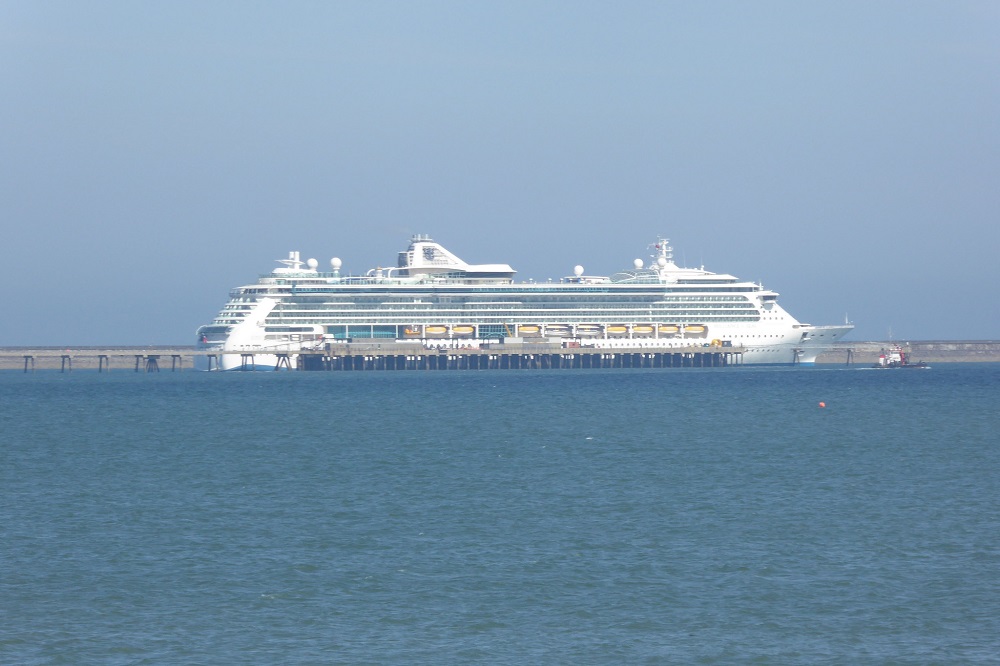 Vigo, was a run-down fishing port on the Portuguese coast. Following a government funded 500m berth and regeneration of four streets, it became a frequent, quirky fishmonger / restaurant calling-point for cruise liners en route to the Mediterranean.
Wales, however, has not gained as much of the full potential economic benefit of the market shift nor of the overall market growth.
Through our land-side offer, cruise ship passengers could contribute to the local economy. This spend at an existing tourist destination requires no new facilities, it is direct new income sometimes equating to foreign exchange earnings which in turn generates significant levels of indirect local income and job creation.
Holyhead, between April and September 2023 had forty-three booked day-visit ships – the highest for any Welsh port. The main passenger numbers per ship varied from 900 to 2,000 with two large 3,600 passenger vessels – the same as ten years ago.
Fishguard had thirty-three day-visit ships calling ranging from 500 to 800 passengers.
Passenger numbers determine the full economic benefit to a port and its region, as do the wealth of those passengers. Spend per passenger is crucial to their economic contribution. On smaller luxury ships spend can be at least £120 per passenger; at the higher-end of big brand ships, £70 .
This includes land tours and on large ships over 80% of passengers often take them.
On that basis a large liner with 3,600 passengers could bring in £180,000 per visit. With 10 ships annually £1.8m and a weekly visit £9.0m. Smaller, (1,000 passengers) non-luxury ships would generate £50,000, £500,000 and £2.5m respectively; Fifty luxury ships could earn £1.7m annually Up to 90 jobs and more local income could also be generated. These latter ships can use existing berths so incur no new investment.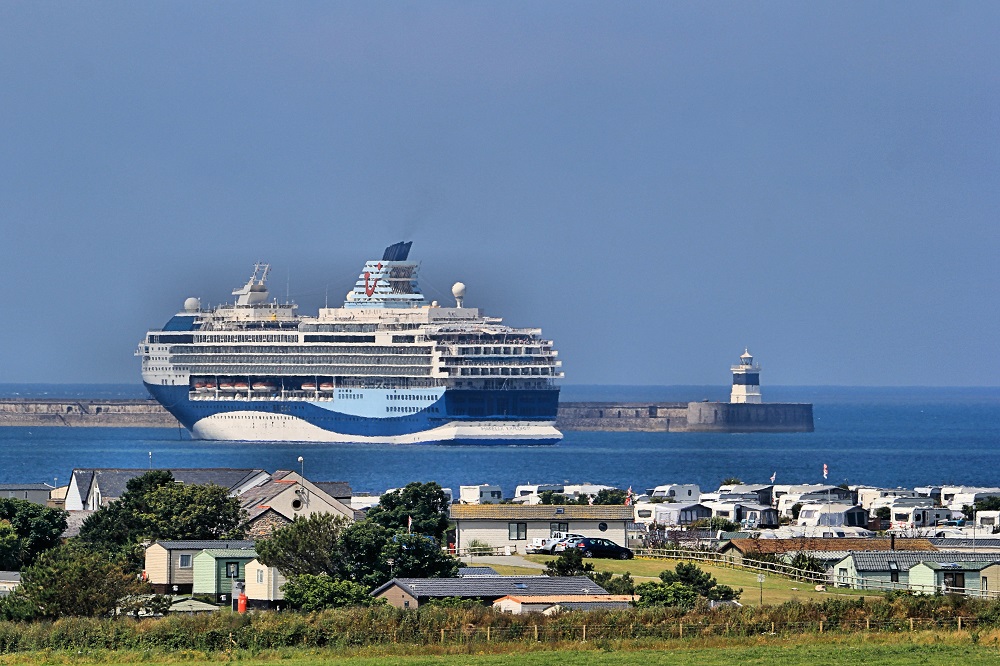 There is a need for at least one call per week (preferably more) if a ship's agent is to be established at Holyhead with regular employment for suppliers, coach operators and attraction owners can then gear themselves to the cruise market which in turn provides jobs.
The more calls in a season the more efficient the operation.
Belfast
In Belfast a new berth 400m long funded by the Northern Ireland Government now receives, annually, 170 varied-sized cruise ships.
Given the size of the Irish American cruise market, Dublin has so far attracted a small share as its existing docks are small; however the planned new cruise port (and direct Aer Lingus flights from north America) could make it (as with Liverpool) a turn-around destination.
This generates considerably more services, jobs and income. Tallinn, the Estonian capital until recently berthed seventy large liners annually at its 500m dockside with its nearby city centre packed with tourist hotspots and conference centres.
Cruise liner economics dictates quayside mooring rather than anchoring in the bay. This provides for loading food, water and drinks, for refuelling, for disposal of waste and for routine maintenance.
It also enables passengers to disembark easily to join the excursions which are an important income source. Coaches for their convenience are alongside the ship and crew may take part of their leave to visit the port.
Non-tidal docking is required to achieve a regular calling pattern (ship arrives 06.00; departs 18.00).
This fits in with the lucrative tour business and dinner on board at 18.30 onwards.
Regular calling by ships with up to 4,500 passengers requires at Holyhead a 'dolphin extension' to the Anglesey Aluminium jetty (capital investment: £5m, 2012 prices). And new jetty at Milford Haven, a larger construction estimated to cost £40m in 2012.
Our ports have done well to beat the competition, but the lack of a 500m berth at Holyhead (or Fishguard / Milford Haven) hinders their competitiveness.
That infrastructure, which the Welsh Government was encouraged, but failed, to fund in 2012 when EU money was available, is the challenge facing the government and now is the time to take up that challenge.
Cymru has to take a full part in this new growing market.
---
Support our Nation today
For the price of a cup of coffee a month you can help us create an independent, not-for-profit, national news service for the people of Wales, by the people of Wales.