Opinion
The Great Welsh Train Robbery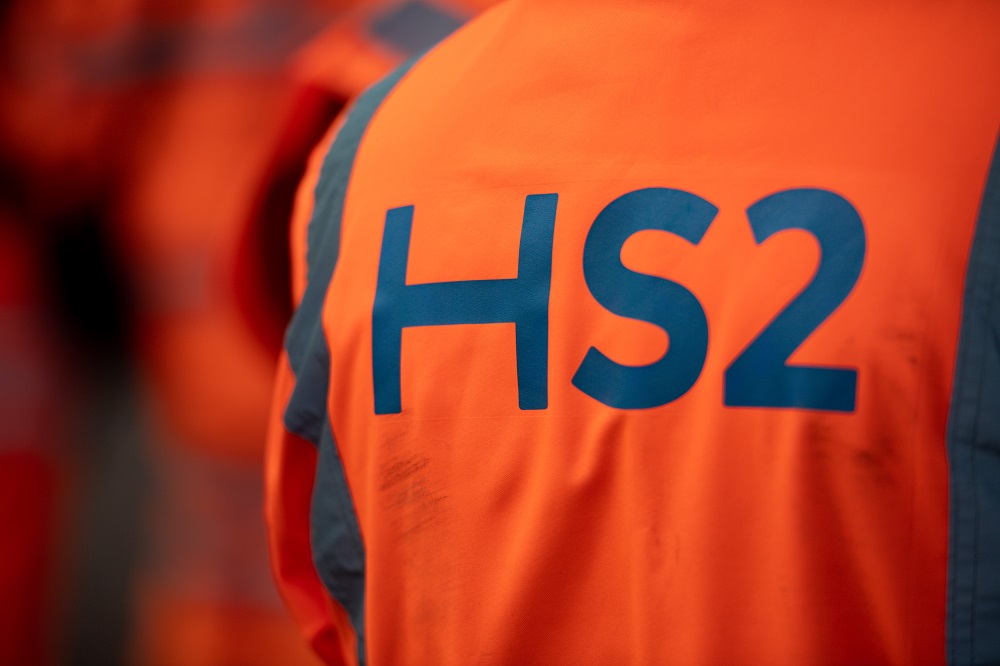 Ethan Jones, Director YesCymru (North Wales)
One of the biggest scandals in recent years is Westminster's treatment of Wales over the HS2 project. Widely covered in Wales, we are missing out on £5bn due to the fact the UK Government has classified HS2 as an England and Wales project. Despite not a single millimetre of track being laid in Wales.
In effect this means Wales is contributing £5,000,000,000 towards brand new trains that will not benefit Wales in any way. Indeed, the Department For Transport's own figures show that HS2 will negatively impact the Welsh economy by an estimated £200 million per year.
Wales' vulnerable position in the United Kingdom is laid bare by this. Regardless of the Welsh Government, Welsh MPs and Welsh MS' from every party arguing Wales should receive its £5bn; the UK Government have ignored all of us.
It leaves Wales in a position where we are forced to contribute £5bn for something that will negatively impact us to the tune of £200 million per year. We have no power or agency to stop this.
Yesterday, the UK Government's thin justification for this scandal evaporated. The Birmingham-Crewe and Crewe-Manchester sections of HS2 were "delayed" due to the spiralling cost of inflation.
The UK Government's Secretary In Wales, David TC Davies MP, has previously argued that HS2 will allow trains from north Wales to reach London 15 minutes faster than usual so that justifies taking £5bn from Wales to pay for the privilege. Basically Wales should pay £5bn because the County Town of Cheshire East is close enough to our border.

Equal footing
Of course, the thought of an independent Wales being forced by another country to contribute a King's Ransom to fund new trains, in order to negatively impact our own economy, is preposterous.
So why are we prepared to take it now? We are protesting loudly and with unity but to no avail. Our powerlessness, our second class status within the 'union of equals', the utter inadequacy of the devolution settlement, are all plain to see once again.
This must stop and we must place Wales, our country, and the citizens of Wales, and the children of Wales, on an equal footing with England, Scotland, Ireland and the rest of the world. The only guaranteed route to this is Independence.
As members of this Union, Wales has 11% of the UK rail network and receives 1% of the funding. The rail network in the north of Wales is even more neglected than the Welsh average, so imagine how much difference that £5bn, or even part of it, could make to modernising the network throughout Wales.
But no, the UK Government expects north Wales commuters to be happy that they could get to London 15 minutes quicker, providing the trains are even running.
In short; Wales is forgotten, neglected and when it stands up for itself and its citizens, ignored.
It's very likely there will be a change in political rosette at Westminster in the near future. My question to Sir Keir Starmer and the Labour Party is this; will you re-classify HS2 as an England Only project and return Wales' stolen £5bn? Anything less must surely be a betrayal of Labour support in Wales.
With HS2 going nowhere fast, time for Wales to speed up our departure from the last days of the Great British Empire. All of us, Wales, Scotland and England too, will be better off as Independent nations in a rich global tapestry.
---
Support our Nation today
For the price of a cup of coffee a month you can help us create an independent, not-for-profit, national news service for the people of Wales, by the people of Wales.