Opinion
The Jamie Driscoll and Beth Winter affairs show that Starmer is controlled by right wing zealots who want to purge Labour of its left wing conscience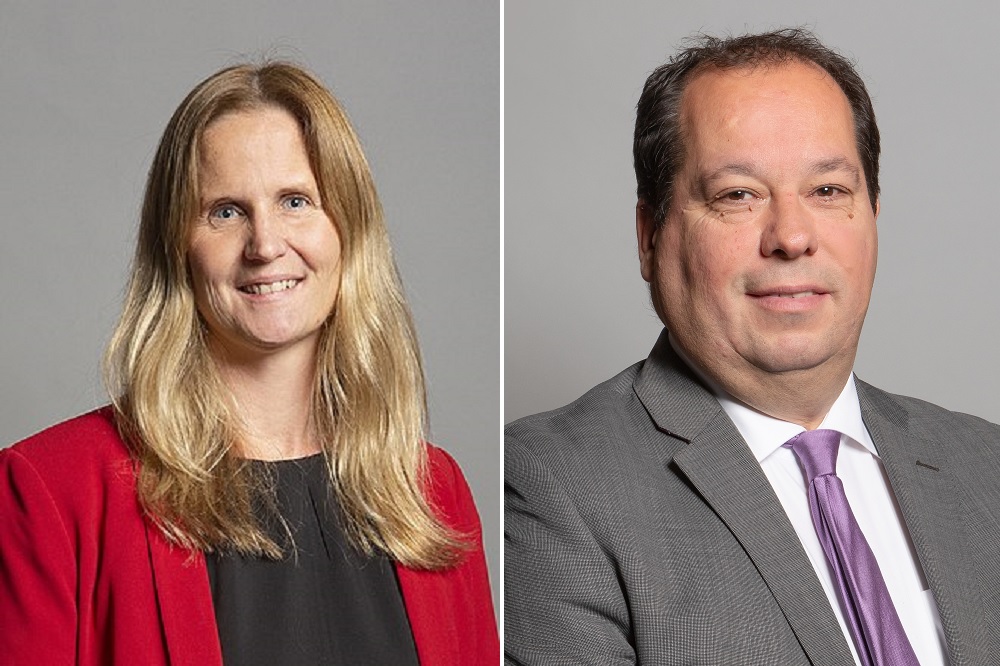 Martin Shipton
Evidence is mounting about the kind of anti-democratic control-freakery we can expect from a Labour UK Government if Keir Starmer wins an overall majority at the next general election.
The blocking of popular North Tyneside Mayor Jamie Driscoll even from putting his name forward for selection as the party's candidate for the expanded role of Mayor of the North East, coupled with dubious tactics aimed at destroying the career of left wing Welsh Labour MP Beth Winter indicate very clearly the direction of travel.
In fact, Labour's right wing zealots have found in Starmer a conveniently inexperienced politician who can be manipulated into allowing it to change the party's policy agenda unilaterally while purging those who dare to disagree.
What we need to realise is that the implementation of such a strategy is not simply a technocratic matter of interest only to party insiders and other political anoraks. The truth is that it undermines the democratic principles that should provide the basic foundation for any progressive party that seeks power.
Taken together, the cases of Jamie Driscoll and Beth Winter should warn us that a future Starmer majority government would act in a centralising manner that, despite what Sir Keir may say now, would be very bad news for Wales and those in Welsh Labour who have been campaigning for more powers to be devolved to the Senedd.
Material leaked to the Guardian journalist Aditya Chakrabortty indicates the extent to which the right wing back room Stalinists who control Starmer are prepared to go to neutralise someone considered a threat to their cult's predominance.

Pitch
It's worth recalling the pitch made by Jamie Driscoll when he announced his candidacy for North East Mayor. He stated: "I'm an engineer. Fixing broken systems is what I do. The North East is a wonderful place, but there's plenty needs fixing. In four years as Mayor I've delivered over half our 30-years job target, built affordable homes, delivered groundbreaking child poverty prevention programmes in 90 schools, funded youth clubs and family centres and increased adult education courses by 50%, empowering women, non-white and disabled people to earn more money. That's real action on inequality.
"I live in Newcastle with my wife Caroline and our two sons. Before becoming Mayor I stayed home with the boys to support Caroline's career as an NHS GP in Gateshead.
"I've fought racism since I was a teenager. My mam was a trade unionist and set up a women's refuge from domestic violence. She taught me to fight oppression and be bold in life: 'shy bairns get nowt'. I've stood on picket lines and backed every union in dispute.
"In 2020 I went to the Treasury and secured the transport money for this new devolution deal. I'll integrate buses, Metro and rail under public control, including Durham and Northumberland from day one, with free travel for under-18s.
"I'm lining up pension funds to invest over £2bn here. I'll open new Metro, rail and superbus routes, deliver a green new deal and retrofit homes. I'll create full employment, where everyone has a secure, well-paid job. Child poverty will fall, crime will fall, health inequalities will close. We can do this. Shy bairns get nowt."
From this, and given Driscoll's impressive record of achievement over four years as North Tyneside Mayor, it would be difficult to argue that he fails to meet Starmer's desire for "quality" candidates to be selected. Indeed, one might go further and say he's the kind of candidate who would make a perfect role model for others.
Blackballed
Yet material leaked to Chakrabortty shows that he was blackballed on grossly unfair grounds.
It all came down to the fact that Driscoll had a public conversation during a cultural event with the veteran left wing filmmaker Ken Loach about three socially critical films the latter has made in the North East.
Loach had previously been expelled by Labour for supporting the view that the extent of antisemitism in the party had been exaggerated for political reasons. Having viewed a recording of the Zoom call when members of a party panel challenged Driscoll for taking part in the event with Loach, Chakrabortty wrote "I have viewed footage of the entire hour on Zoom, which discusses nothing of Driscoll's beliefs or achievements.
Three of the five panel members are from groups on the right of the party, and all anyone wants to know is why he spoke to Loach. They refer to the director's 'controversial views' and quote the Jewish Chronicle's coverage. How, they ask, might the event be viewed by a 'hostile media'?
"Driscoll replies that Holocaust denial is 'abhorrent' and that he has signed up to the International Holocaust Remembrance Alliance's definition of antisemitism. He recalls how he used to fight fascists in the street. None of it is good enough. A rather bumptious young man informs the mayor that 'you can't separate someone's views from their work'. The twentysomething declares that Driscoll shouldn't have discussed the films but instead attacked Loach's politics.
"On that basis, Starmer ought to be disqualified for appearing with Loach on the BBC's Question Time – and so too should the Shadow Foreign Secretary, David Lammy, who in 2019 wrote a paean in [the Guardian] to Loach's Sorry We Missed You, praising the way it 'brings across how the right to a family life has been eroded in modern Britain'."
Haste
Likewise, the haste with which the selection of the general election candidate for the new seat of Merthyr Tydfil and Upper Cynon was rushed through leaves little doubt that the intention was to eliminate Beth Winter, the only Welsh Labour MP who belongs to the Socialist Campaign Group, and is thus seen as an opponent of the Starmer "project", such as it is.
Ms Winter has herself described her narrow defeat by Shadow Wales Office Minister Gerald Jones as "not a fair contest" and referred to "unacceptable obstacles" placed in the way of her campaign, including the online-only process being "bulldozed" through. She is understood to be considering her legal options
We must remember that the Starmer "advisers" responsible for the Driscoll and Winter debacles will be advising a future Starmer-led UK Government. They have demonstrated their eagerness to interfere in party processes if it means ending the careers of left wingers likely to challenge Starmer's drift to the right.
Such obsessively centralising control freakery does not bode well for the devolution of significant further powers to Wales over, for example, policing and the criminal justice system.
With Driscoll and Winter purged, who is to say that those who control Starmer won't seek to interfere in the selection of Labour candidates for the next Senedd election in 2026? The introduction of closed list voting for MSs may provide a perfect opportunity to purge those considered too left wing.
Labour is hoping to win the next general election on the back of disillusionment with the Conservative government at Westminster. It remains likely that it will do so.
But Starmer is the creature of faceless right wing advisers determined to rid Labour of its left wingers. If he wins the next general election with an overall majority, and the party's left wing conscience is neutralised, his government will be run as the party is now – as a centralising neo-liberal bastion intolerant of those who want something better.
Wales should beware – as should Welsh Labour.
---
Support our Nation today
For the price of a cup of coffee a month you can help us create an independent, not-for-profit, national news service for the people of Wales, by the people of Wales.